Shhhh… These French beauty secrets are little known yet will go far in enhancing your beauty the French way! Approaching beauty à la française means taking good care of your skin and highlighting your naturally beautiful features. I have lived in Paris for several years now and today I'm going to reveal the French girl beauty secrets I've picked up while living in the city of light.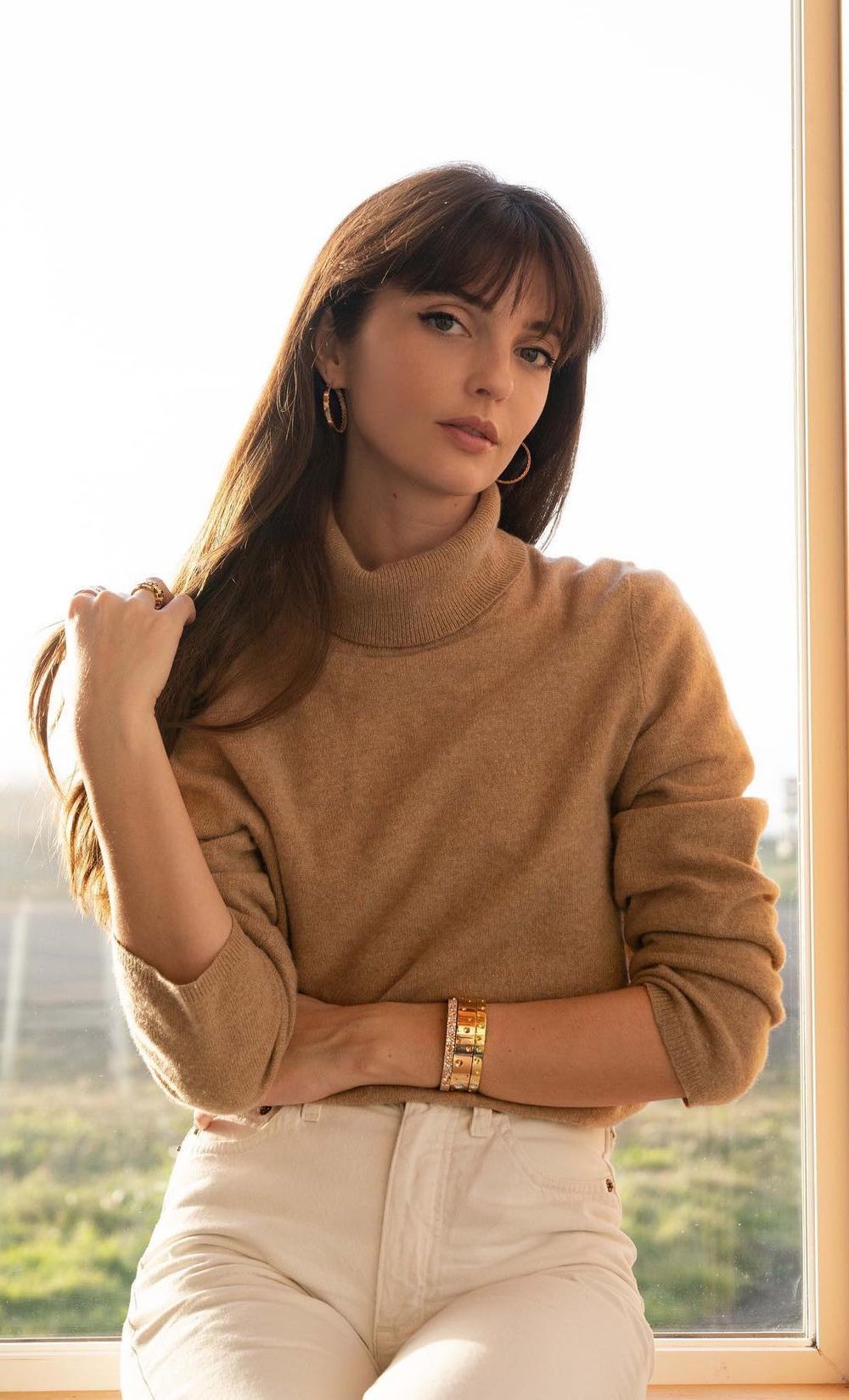 French Beauty Secrets
These French beauty secrets are not well known by American women. While Americans tend to overdo the contouring and apply thick foundations, the French keep their beauty routines light and breezy. The key is to look natural and healthy.
Improve Your Diet
The first key to French girl beauty is to improve your diet. The French know that you are what you eat and they nourish their bodies accordingly. In practical terms, that means eating as healthy as possible, preparing meals at home, and choosing fresh fruits and vegetables over junk food.
Visit Your Local Pharmacist
French pharmacies are like candy shops for French women! They are filled with dermatologist-approved beauty products from French skincare laboratories that have spent decades developing the country's best skincare solutions.
From moisturizers to exfoliators, French pharmacies are chock full of clinically tested products that help French women look their best for decades to come.
When in doubt, don't hesitate to seek the advice of a professional in the shop. Different products are suited to different skin types and French women have no problem seeking advice to make sure they purchase what will work for their own skin.
Don't Skip Skincare
While you may be tempted to skip washing your face at the end of the day, French women integrate skincare into their daily routines. While Americans think beauty must involve makeup, the French secret is that it actually begins with skincare! The French value skincare over makeup when it comes to beauty.
They make sure their bathrooms are stocked with the appropriate products for each season including sun protection in summer and deep moisturizers in winter. They take the time to develop a skincare routine that works for their skin type.
There are lots of amazing French anti-aging solutions out there and the French don't shy away from these products, even if they don't talk about them publicly!
Adopt the 'No Makeup' Makeup Look
When the French use makeup, they do so in very small quantities. While the 'no makeup' makeup look has just picked up steam in the States, it's been the norm in France for quite some time.
A standard French beauty routine might include skincare essentials followed by a lightweight tinted moisturizer, a few swipes of mascara, and a simple pink or red lip. Less is more when it comes to French makeup routines. Makeup should not take more than 10 minutes or so according to Parisians!
Find Your Signature Red
We all need a good red lipstick. With dozens of red shades available, it's worth taking the time to invest in a trip to your local luxury department store and get the professional opinion of a makeup artist who can tell you the shade of red that looks best on you. Try out several colors and always have a tube of your signature red on hand for dinner parties, cocktail hours, and other special occasions.
Don't Aim for Perfection
The next secret about French girl beauty standards is to forget about attaining perfection. French women know that if they embrace their flaws and project confidence – it's the most beautiful thing of all! When you aim for perfection, it means you have a lot of time on your hands.
Instead, do your makeup quickly in the morning and spend the extra time reading a classic novel or the latest news. French women are well-rounded and don't spend hours in front of the mirror putting on makeup perfectly. They do what needs to be done and get on with their lives!
Wear Your Hair Natural
French women know that the hair they were born with is the hair that looks best on them. Instead of damaging your hair with heating tools and expensive chemicals, wear it as naturally as possible. French women use minimal products and take good care of their hair often. They invest in high-quality haircare products and don't wash their hair more than once every few days.
Don't Underestimate a Good Perfume
Finding your signature scent takes time, but a good perfume is something that French women don't hesitate to invest in. Wearing perfume is another way to stimulate the senses when interacting with the world. The French adore perfume and have created several worldwide bestsellers, like the famous Chanel No. 5.
Make Time for Self-Care
Another secret to French girl beauty is making time each week for self-care and wellness. The French approach to self-care comes in many forms. It could mean spending an hour in a bubble bath with a hydrating face mask and a hair treatment. It could mean going for a 20-minute run every morning or taking a class to learn a new skill. Self-development is a key part of the internal French beauty routine.
Walk Everywhere
Lastly, our final secret to French beauty is to walk everywhere. Walking helps get the heart pumping and to be honest, it's probably the main form of exercise that Parisians do on a regular basis! While America is very car-centric, the French know that walking is a pleasurable act that helps keep us in shape.
I hope you found these French beauty secrets as fascinating as I did!