If there's one country that has a reputation for being home to the most amount of beautiful women per capita, it's probably France! While beauty is in the eye of the beholder, there's certainly something fascinating about the French approach to beauty. If you want to look like a naturally beautiful French girl, then keep in mind these French beauty rules to know.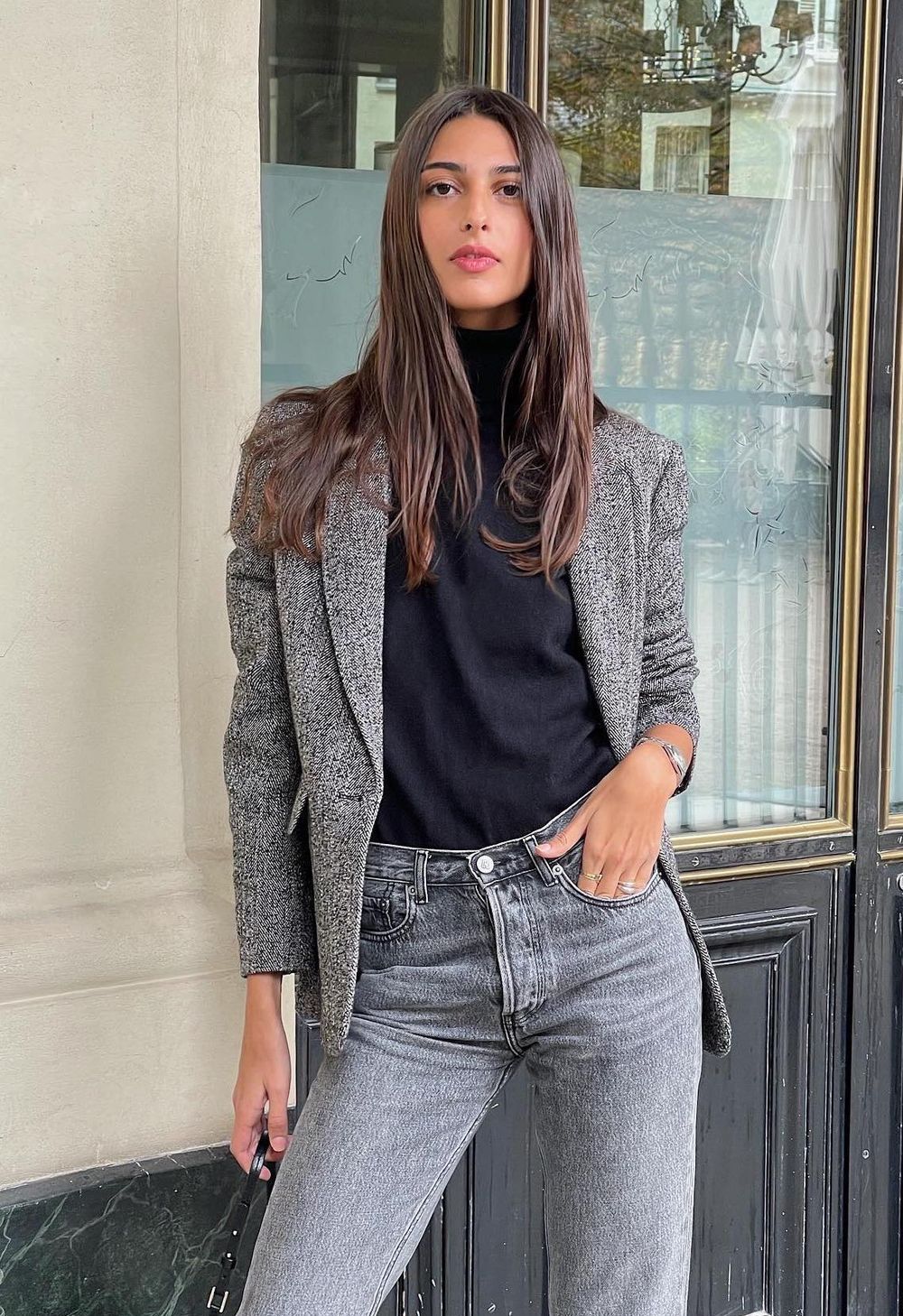 French Beauty Rules
Let's go over some of the key French girl beauty rules to follow every day. We'll go over everything from skincare to makeup to dieting and lifestyle. There's certainly a lot we Americans can learn about beauty from the French!
Rule #1: Less is More
If there's one beauty rule you must remember about the French beauty approach, it's that less is always more. Don't pile on the makeup or use a bunch of hair accessories at once. You'll never see a French girl wearing a complicated hairstyle and a face full of eye-catching makeup. Instead, beauty standards in France push women to opt for the minimalist 'no makeup' makeup look and a simple, natural hairstyle.
Rule #2: Skincare Comes First
French women are obsessed with skincare the way that American women are obsessed with makeup. Instead of trying to paint a circus on your face, just try to keep it as flawless and clean as possible. Try out new French skincare products often from reputable brands (when you don't have anything important the next day) and find what makes your skin glow the most. Enhancing your natural beauty through amazing skincare products is one of the French beauty rules that everyone should get behind!
Rule #3: Choose One Part of Your Face to Accentuate
Whether it's a bold red lip or a smokey eye, when doing makeup, French women always pick just one part of their face to really stand out. You'll never see a woman with bright eyeshadow and bold lipstick at the same time. You can definitely switch it up when you feel like it, but each time you do your makeup, pick just one feature to highlight.
Rule #4: Ignore American Makeup Trends
It's sad but true – French girls avoid American makeup trends like the plague! When contouring was big several years ago, French girls didn't touch it. Instead, they opted for a subtle highlighter by YSL that grew a cult following over the years.
Rule #5: Clean Your Face Twice
This one might surprise you, but Clémence von Mueffling, the author of Ageless Beauty the French Way, recommends cleansing the face twice, both in the morning and at night. The double cleansing routine will help you purify your face by removing makeup and pollution first and secondly, actually cleanse the top layer of your skin: the stratum corneum. Be sure to get a French face cleanser that is right for your skin type.
Rule #6: Try a Toner
Instead of using a strong facial cleanser twice a day, in the evening, use a French toner or micellar water. A gentler formula will cleanse your face without being too harsh on your skin.
Rule #7: Don't Over-Exfoliate the Skin
Another French secret is to avoid exfoliating the facial skin too much which can leave it exposed to harmful UV rays outdoors. Whenever I go home to the US, I immediately notice the difference between American exfoliators with their thick beads and French exfoliating creams that are much gentler on the skin. American beauty products tend to be way too strong for what is needed. Exfoliating once a week with a gentle exfoliating wash is more than enough!
Rule #8: Skip the Makeup When You Travel
Traveling on a plane or train can really dry out your face. That's why most French girls skip makeup entirely when traveling. Instead, they put on a good face cream before and after a flight to make sure their skin retains enough moisture to be healthy.
Rule #9: Use What You've Got
French girls are quite crafty when it comes to French beauty. Mathilde Thomas, the author of The French Beauty Solution and founder of Caudalie, explains that her grandmother used to make a face mask from the honey in their backyard garden and give it to her to use on her cheeks. Similarly, I know of French women who have made a body scrub from used coffee grounds. There are lots of ways to use what's in your home to enhance your natural beauty in an organic way.
Rule #10: Improve Your Diet
French women know that their diet impacts their physical beauty. The French diet consists of lots of fresh fruits, vegetables, fish, and meat. They rarely eat processed food and cook at home very often. A good place to start is with the Mediterranean diet if you want to eat like the French and enhance your beauty through food.
Rule #11: Drink Red Wine
This one comes as no surprise as France is one of the world's leading wine exporters, but the French love their wine! Believe it or not, red wine has anti-aging properties due to the antioxidants present in it. Flavonoid, resveratrol, and tannins fight the signs of aging skin by restoring the skin's collagen and elasticity.
Rule #12: Don't Attempt Perfection
Is your lipstick smudged because you just kissed your lover goodbye? Is your hair in a messy bun because you didn't feel like washing it this morning? Good, because these are all little French imperfections to embrace. In France, aiming for perfection when it comes to beauty means you've got way too much time on your hands and you care way too much about what other people think of you. Instead of aiming for perfection, when it comes to French beauty, aim for charm! This is definitely one of the cardinal French beauty rules to remember.
Rule #13: Age Gracefully
French women embrace aging. There's no shame at all in being an "older woman" here in France. Just look at the President – he married someone decades his senior! (She just happened to be his schoolteacher.) The French embrace aging like fine wine. While they'll almost never admit, they do get botox here and there, but it's never overdone and always subtle. Opt for a good French retinol cream if you're not ready to go under the knife!
Rule #14: Avoid Touching Your Face
One of the more practical French beauty rules is to never touch your face unless you have to. Our hands pick up lots of bacteria and germs throughout the day, so the last thing you want to do is inadvertently spread that guck to your face! French girls try to wash their hands often to clear away the dirt, pollution, and other harmful substances that could pile up during the day. Of course, keep a French hand cream nearby to moisturize afterward!
Rule #15: Don't Forget Self-Care
Each week, take some time to practice self-care the French way. This could be doing a hair mask, taking a bath while reading, seeing a therapist, or even journaling. Whatever helps you destress from the week is important to keep you grounded. Read more about how the French approach wellness.
What do you think about these French beauty rules? Do you agree with them?