French beauty products have become a major trend worldwide in recent years. With high-quality, natural ingredients, gentle formulas, and the overall exquisite European touch you just can't get anywhere else, you really can't go wrong with the French beauty philosophy.
French cosmetic brands are known for keeping their skincare simple and take pride in the fact that they keep away harmful and chemically treated ingredients from their products, unlike the majority of other beauty brands nowadays. This is one of the many reasons beauty lovers of today have started making the transition from regular products to French products.
Today, we're going to talk all about the cult products that just about every French girl owns!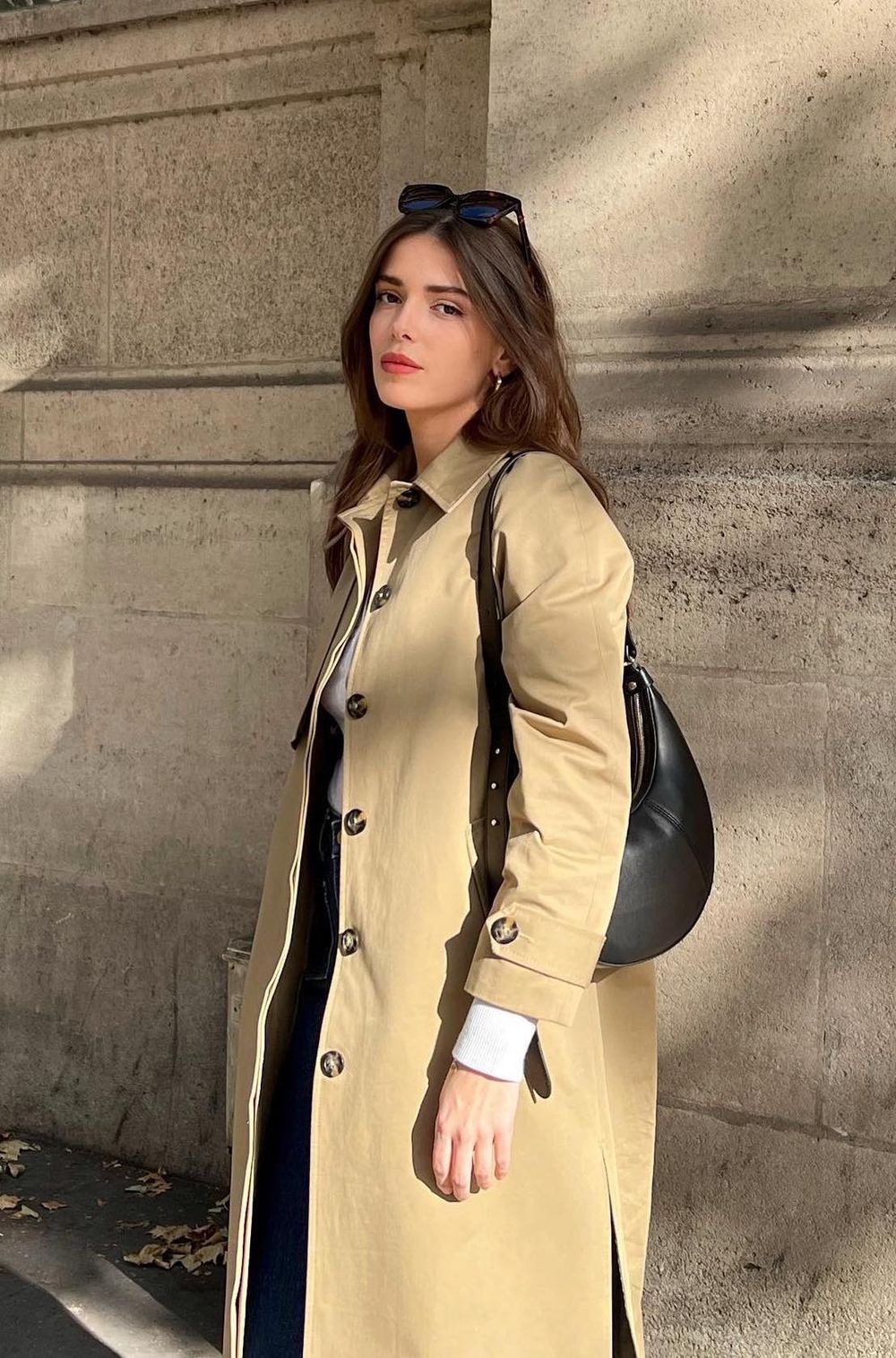 Best French Beauty Products
In this article, we're going to cover our top 10 picks for the best French beauty products on the market and all the incredible ingredients that go along with them. From French haircare to moisturizers, let's dive into all things French beauty and get you on your way to creating the skincare routine of your dreams.
Embryolisse Lait-Crème Concentré
We first have the Embryolisse Lait-Crème Concentré cream, which is an antioxidant-rich moisturizer ideal for those with dry skin. It also doubles as a makeup face primer, and many top French makeup artists swear by this cream!
With key ingredients such as shea butter, which is rich in essential fatty acids that condition and tone your face, as well as aloe vera, which nourishes your skin and reduces redness and inflammation, this nutrient-rich moisturizer is rejuvenating beyond words and offers a fresh and dewy look with each application. At an affordable price, this French face cream is an absolute must for beauty gurus.
YSL Touche Éclat Highlighter
Rich in natural ingredients including Vitamin E, calendula extract, hyaluronic acid, and ruscus extract, this highlighting concealer has been carefully crafted with only the highest-quality ingredients on the market to reduce puffiness and enrich the eye area with essential ingredients to keep it plump, youthful, and glowing.
The YSL Touche-Éclat is also free of sulfates, phthalates, and parabens and is available in 16 unique shades for every skin tone.
Bioderma Micellar Water
Carefully designed with micellar technology that offers perfect compatibility with the skin, this micellar water has been designed to remove impurities and tone the skin for a deep but lightweight cleanse that doesn't alter the skin's natural composition.
It is also free from alcohol, parabens, and oil and is an excellent affordable option for those with sensitive skin. If your skin irritates easily, then Bioderma is one of the best French beauty brands to rely on.
Laura Mercier Tinted Moisturizer
Next on the list of the best French beauty products is the Laura Mercier Tinted Moisturizer Natural Skin Perfector with SPF 30.
With Vitamin E and Licorice root extract as its main ingredients, this French moisturizer effectively works to soothe dry, irritated skin while also fighting the damaging effects of the sun.
With a sheer coverage that is 100% breathable, this one-of-a-kind tinted moisturizer is free of parabens, sulfates, and SLS and is overall a natural cream you can feel good about using.
The product has been so successful that an oil-free version was launched for those with oily skin.
Caudalie Vinoperfect Radiance Serum
Best fit for those with normal or combination skin, this vegan and cruelty-free product has been crafted with olive squalene for its non-greasy formula and hydrating benefits, as well as biomimetic emulsifiers that naturally enhance the serums brightening efficiency.
It is also a non-photosensitizing formula and is gentle enough for sensitive skin. If you're looking to achieve youthful skin in just one product, Caudalie's cult Vinoperfect Radiance Serum is definitely the one for you.
Klorane Dry Shampoo with Oat Milk
It's impossible to leave out one of the best French beauty products for hair care, Klorane Dry Shampoo with Oat Milk.
Made with an ultra-fine powder that doesn't leave residue behind, this lightweight formula is color-safe, free of sulfates, parabens, and preservatives, and suitable for those even with the most sensitive of scalps. It is also hypoallergenic and vegan and, if you ask us, is a true gift to the beauty world.
Lancôme Hypnôse Mascara
When it comes to mascara, we have the Lancôme Hypnôse Mascara, which is a powerful buildable mascara that gives the lashes a false-lash effect while minimizing the chances of clumping and flaking.
The Lancôme Hypnôse Mascara also promises to boost the volume of your lashes up to 600%, which is something no other beauty product has done. It is also free of sulfates, synthetic fragrances, and other harmful ingredients, so you never have to worry about dryness or breakage.
Nuxe Huile Prodigieuse Multi-Purpose Dry Oil
This multi-purpose oil is also packed with powerful antioxidants and botanical extracts, including macadamia seed oil, rosemary extract, and sunflower oil to provide a natural barrier around the skin to block out harmful pollutants while simultaneously keeping it hydrated and nourished. It is also excellent for use on stretch marks and has been shown to help reduce their overall appearance.
Avène Eau Thermale Spring Water Mist
With a neutral pH that helps to reduce sensitivity and restore the skin to health, this natural thermal water mist has been bottled at the source and is rich in post-biotic microflora. It is alcohol-free, fragrance-free, certified vegan, and has been carefully designed to reduce the risk of allergies.
Avène Eau Thermale Thermal Spring Water Mist is overall a simple yet gentle way to add extra radiance to your skin for an affordable price that can be used as frequently as you like.
Nuxe Rêve de Miel Lip Balm
Lastly, if you're looking for an all-natural lip balm that will truly help to heal dry, chapped lips, look no further than Nuxe. With a non-sticky, matte finish, the Nuxe Rêve de Miel Ultra-Nourishing Lip Balm has been carefully designed to restore and repair chapped lips by over 95%.
With a plethora of hydrating and nourishing botanical ingredients, such as shea butter and honey, this lip balm is lightweight, gentle, and non-comedogenic, leaving your lips feeling light, fluffy, and full with each use.
---
There are many great beauty products and brands out there. However, if you want to do skincare right, we definitely suggest looking into French beauty products instead, as their products truly seem to live up to their natural and high-quality expectations.
Plus, most of these French products are often about the same price as regular harsh products. No matter what you choose, I hope this article has given you some insight into the power of French beauty and how you can use it to achieve the skin, hair, and life of your dreams!
I hope you found this guide to the best French girl beauty products helpful. Please share it if you did! Au revoir.