If you want to take the French girl approach to beauty, but don't know where to begin, let me share the French girl beauty essentials with you to help you get started. These are tried and true beauty products that pretty much every French woman owns.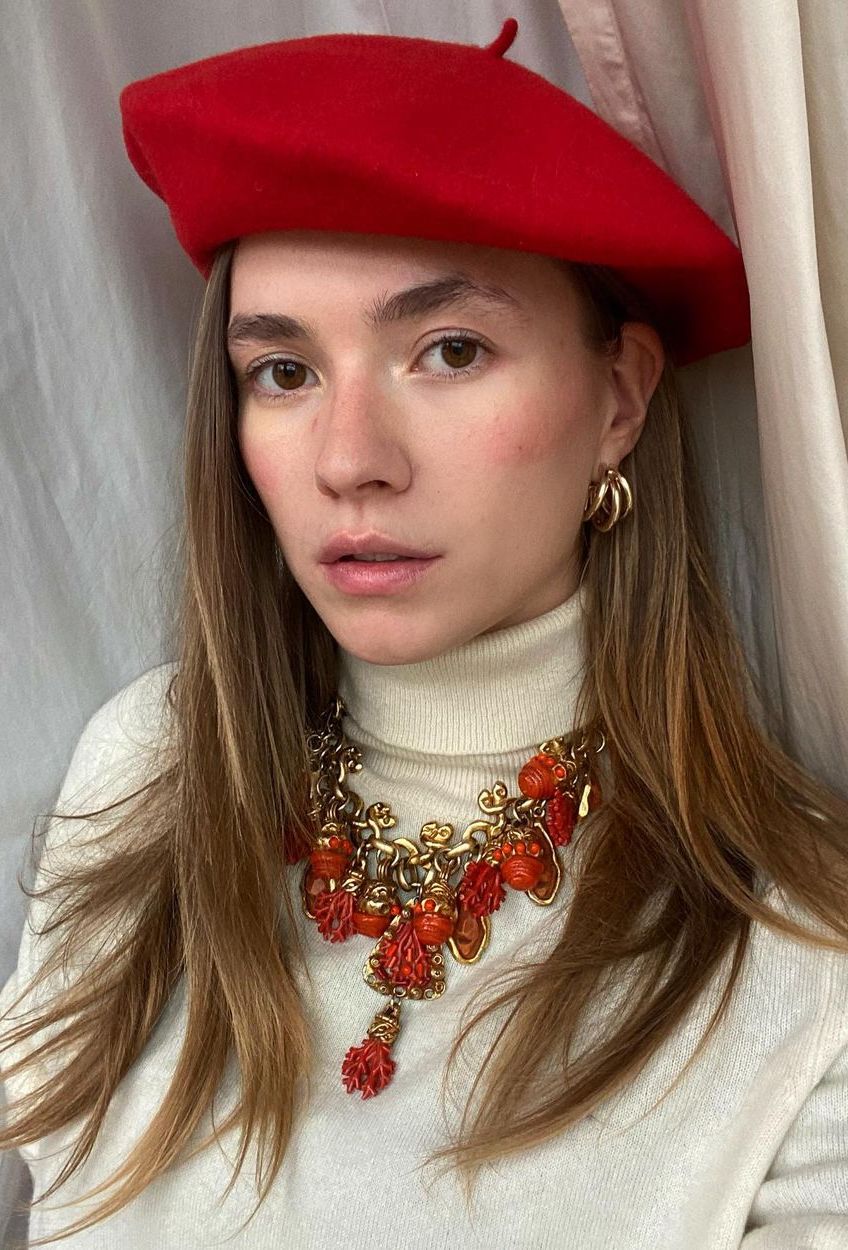 French Girl Beauty Essentials List
French girl beauty is all about keeping your beauty routine simple yet effective. These are the essential products to own if you want to get started. You can bet these products are found in your average French girl makeup bag.
Face Wash
A good French face wash is necessary for everyone's beauty routine. Washing your face twice a day is the key to keeping it hydrated and blemish-free.
Face Cream
Moisturizing face cream is the next French beauty essential. Washing the face can strip the skin of its oils, so following up with a good French face cream is a must.
Concealer
Nearly everyone suffers from dark under-eye circles, so a concealer that matches your skin tone is the ideal solution and a must in your everyday makeup bag.
Highlighter
If you want to emulate the French girl glow, you need a good highlighter. Luckily, there are several amazing French highlighters for all budgets. Here's the one we most recommend!
Tinted Moisturizer
Since French girls don't use heavy foundations, tinted moisturizers are the French solution for evening out the skin tone.
Mascara
Next on the list of French beauty essentials is a good black mascara for opening up the eyes. Never underestimate the power of lightweight mascara to beautify your eyes!
A Signature Lip Color
French girls always have a signature red lipstick to color their lips. This is my favorite French girl beauty essential!
Lip Balm
Lip balm is essential for keeping the lips moisturized. I use French lip balms several times a day during the harsh Parisian winters.
Sunscreen
Both body sunscreen and facial sunscreen are necessary beauty products to have in your cabinet ready to go. There are many amazing French sunscreens to protect your skin from harmful UV rays.
Hair Dryer
While French girls prefer to let their hair air dry, a good hairdryer is necessary for those times when you need to run out the door in winter.
Perfume
Lastly, a signature perfume is a French girl beauty essential for giving yourself that extra boost! It shouldn't be too difficult to find your signature scent as there are many best-selling French perfumes that women adore around the world.
Next, read about the cult French beauty products in France!