If you're visiting France in the near future and plan to visit one of the country's many famous pharmacies, keep your eye out for these top French pharmacy brands to source the best beauty products made in France!
Even if you aren't heading to the city of light anytime soon, you can shop many of these top-quality French pharmacy brands from right here in the United States. Thanks to e-commerce, many American retailers sell French pharmacy beauty products so you can get the French girl look you dream of without leaving home! Check out this post for a full list of where to buy French pharmacy products in the USA.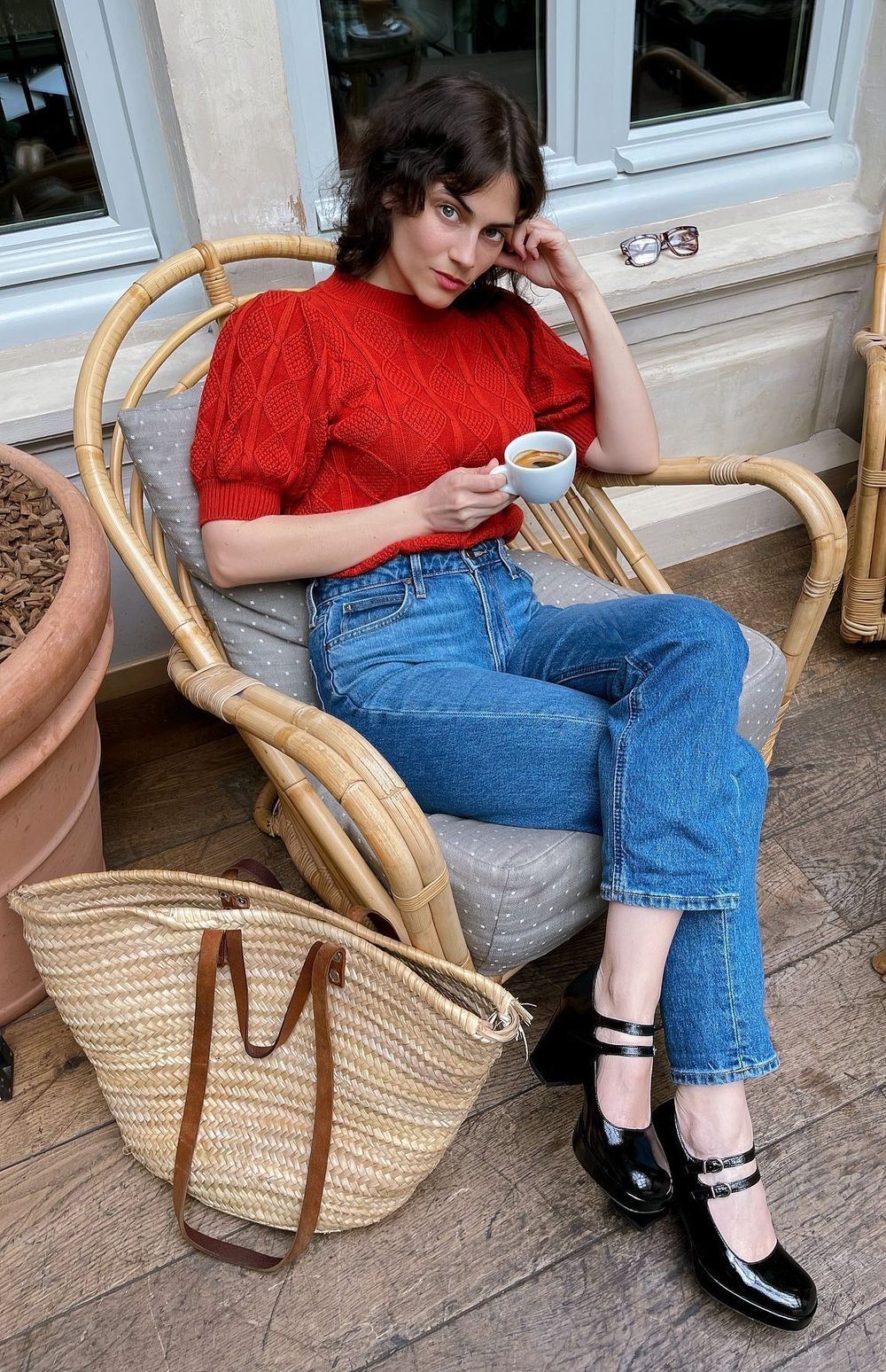 Best French Pharmacy Brands
I'm sure that these brands have plenty of amazing beauty products that you can use to improve your skincare and take advantage of the amazing French skincare advice that so many French women follow.
Here are some of the best French pharmacy beauty brands you need to know if you love French girl beauty! I'll also mention the best French pharmacy products to buy from each one.
Nuxe
Nuxe is not as old as some of the other French pharmacy brands, but it has rapidly become one of the most renowned. It was formed in 1990 by French woman Aliza Jabes.
Nuxe has a strong reputation for top-selling skincare and body products. Their skincare products are manufactured from organic plant oil, essential vitamins, and minerals vital for repairing the skin and replenishing it from dryness. Nuxe products can treat various conditions such as skin rosacea, dryness, and blemishes.
Embryolisse
Embryolisse is one of the oldest, most recognized, and highly sought-after French beauty brands. Formed in 1950 by a hospital dermatologist, the signature product of the brand is the cult favorite Lait-Crème Concentré, a facial moisturizer and makeup primer.
Several products manufactured by the Embryolisse beauty brand are suitable for revitalizing skin complexion and conditions. One of its key ingredients, shea butter, is suitable for skin hydration, nourishing, and repairing lipid barriers that improve skin elasticity.
Avène
The Avène company is also popular for using natural spring water from the Sainte-Odile Spring in France within many of its products. This water is a key ingredient because it contains rare minerals that are highly beneficial to the skin.
The brand is loved by French women for its intense moisturizing Avène Cold Cream. This highly concentrated thick cream is ideal for dealing with skin irritations, allergic reactions, and intolerant skin conditions.
The brand also offers other services such as underwater massages, body wrapping, and hydro heliotherapy using the mineral waters from the natural French Avène Springs.
Caudalie
Founded by Mathilde Thomas in 1995, Caudalie is one of France's best clean beauty pharmacy brands. This natural beauty brand is recognized for using technology such as Vinotherapy techniques to develop its signature products. The technology is critical for developing best-selling products such as the Beauty Elixir facial mist and the dark-spot treatment Vinoperfect Serum. Caudalie's transformative products also have very pleasant fragrances that make them memorable to women everywhere.
Caudalie products are made from natural vines, roots, leaves, and sebum, making it one of the most luxurious clean beauty brands. Many French people rely on Caudalie products for treating facial conditions such as rosacea and acne. One main goal of the brand is to avoid synthetic artificial ingredients when caring for the skin.
La Roche-Posay
La Roche-Posay is one of the signature brands of French beauty conglomerate L'Oréal. It is also known as one of the best French pharmaceutical brands loved by Americans.
The La Roche-Posay brand has a deep history that traces back centuries, when a soldier was riding a horse through the spring town of La Roche-Posay, France. The horse was sick with an unknown skin disease, yet was cured of his eczema upon bathing in the springs. Since then, the La Roche-Posay spring waters have been used in skincare products to cure different conditions including many old French soldiers' illnesses.
25,000 French dermatologists recommend the brand today to help consumers deal with various skin deficiencies and conditions. La Roche-Posay products are formulated using the French thermal water springs as the main ingredients for hiding skin wrinkles, relieving allergic reactions, and combating dryness.
The brand also makes a 3-step acne treatment called Effaclar which comprises a cleanser, toner, and spot treatment, and has amazing reviews from thousands of people who suffer from acne.
Bioderma
The Bioderma brand is renowned for specializing in dermatology and other pharmaceutical achievements. The French scientifically-backed brand was founded in 1977 and developed one of its first products called Nodé Shampoo, a first of its kind shampoo made without detergent on the market. Its name stands for "non-detergent" and reiterates the shampoo formula's emphasis on gentle cleaning.
All of Bioderma's products are suitable for soothing easily irritated skin.
Vichy
The Vichy brand has developed dozens of amazing skincare products using one of France's most preferred volcanic mineralizing water. Vichy water is rich in powerful ingredients such as potassium, calcium, and magnesium. This water is essential for improving the skin's condition since it uses minerals from pure French thermal water river sources, free of pollution.
Vichy is a French company recognized for consistent innovation and the development of new skincare products. Vichy is committed to helping everyone find products suitable for hydrating and transforming most skin conditions. Vichy products are sustainable and formulated to help the skin retain essential nutrients, giving you that French girl glow.
Filorga
Filorga is a French brand to try for those who want the most effective anti-aging products from France. The skincare brand is recognized for using innovative technology and various clinical tests to improve many signs of aging on the skin.
The Parisian Filorga brand makes its products from ingredients that are lightweight, non-stick, and perfect for improving skin radiance. The brand also develops targeted solutions such as eye creams for dealing with dark circles.
Klorane
Unlike other famous beauty brands, the Klorane brand is recognized for introducing plant-based, all-natural hair care products to France. Klorane hair products are manufactured from organic ingredients, making them perfect for nourishing the hair and repairing various skin and hair damages. Klorane prefers using clean ingredients and its product line is free of sulfates and parabens.
The brand has a limited range because it focuses on quality products such as shampoos, conditioners, and hair moisturizing masks and creams. The main products are plant-based, made from oats, mangos, almonds, dates, and chamomile. Klorane hair care products have natural extracts with various properties to soothe, hydrate and regenerate damaged hair.
Give the Klorane hair mask a try if you suffer from heat-damaged hair. It's still somewhat under the radar in the States!
Biotherm
The Biotherm brand uses unique thermal planktons and French mineral waters as key ingredients for its beauty products. The thermal planktons soothe the skin and improve skin hydration. The brand prides itself on effectively dealing with a range of skin conditions.
---
France is the best country to go to if you want amazing skincare solutions. It is the leading manufacturer of world-renowned beauty products. The European nation is home to some of the best cosmetics and fashion brands globally. The chicest French women including Carla Bruni and Brigitte Macron are fans of the brands mentioned in this article.
If you struggle with acne, sensitive skin, or premature wrinkles, then these French pharmacy brands have your back! If you're looking for tested and approved beauty products, French pharmacies are the place to go.
These popular French pharmacy beauty brands are committed to improving beauty for women around the world. You can feel confident in adding their products to your French skincare routine. Luckily you can shop most of them in the USA!
Selecting a top brand amongst these companies may be a challenge; however, going for one that best suits your needs is recommended. Investing in quality French skincare products is the first step towards a healthier body and glowing skin.