As a Parisian, I've learned that embracing your natural gray hair can be très chic if styled properly. The French have a certain strength when it comes to aging gracefully and not fighting the gray. How do they do it?
I'll discuss why French women embrace their gray locks and share tips on how to style gray hair so it looks magnifique. Gray hair is not something to hide – it's something to work with and enhance! Read on for my best French beauty tips on rocking your gray tresses with confidence and style!
French Gray Hair Mentality
In France, the approach to aging, including the graying of hair, often embodies a more accepting and embracing attitude compared to other cultures. Traditionally, French culture appreciates the natural process of aging and sees it as a sign of maturity and wisdom. Many mature French women choose to keep their gray hair, as it is seen as a testament to their life experiences and adds to their allure and elegance.
The concept of "bien dans sa peau" which translates to "feeling good in your skin" is a fundamental principle in French culture. It emphasizes being comfortable with yourself at any age – and this includes embracing gray hair. It is not uncommon to see French women flaunting their gray hair in stylish cuts as a mark of grace and sophistication.
The French beauty industry, known for its influence worldwide, has been evolving to celebrate natural beauty which encompasses gracefully embracing signs of aging. Therefore, there is a noticeable trend in French society where women are not pressured to cover up their gray hair and are, instead, encouraged to wear it with pride and dignity.
How to Go Gray Like the French
In the ever-changing realm of beauty and style, gray hair is emerging as a symbol of confidence and elegance, especially among French women. The perception of grey hair is evolving, shedding its association with aging and instead being embraced as a statement of intent and style. Many French publications promote this trend, noting an increasing number of women, even those in their 30s and 40s, are opting for this natural and sophisticated look.
In France and beyond, women are boldly displaying their natural gray and white hair, considering it a distinction. This trend has seen a surge during the COVID-19 pandemic when hair salons were temporarily closed, encouraging many to embrace their natural hair hues. This period has illustrated that showcasing gray hair is an empowering choice, with the reassurance that reverting to a previous hair color is always an option.
Transitioning to gray hair needn't be a drastic change. Initiate the transformation with a gradual incorporation of gray near the hairline. Techniques such as highlights or balayage foster a seamless and natural transition. Advice from a skilled colorist can provide options to subtly mask gray hair without entirely concealing it.
One famous French journalist, Sophie Fontanel, has said that embracing her silvery shade of hair has made her "happier than ever."
French Gray Hairstyles
Opt for modern and trendy haircuts and steer clear of outdated styles that may add unnecessary years to your appearance. Essential to maintaining the vibrancy of gray hair is the elimination of brassiness and yellow tones, achievable through the regular use of purple shampoos and conditioners, advises French Elle.
Bob/Pixie Cut Gray Hair
Iconic French singer Françoise Hardy looks better than ever in this sleek bob haircut.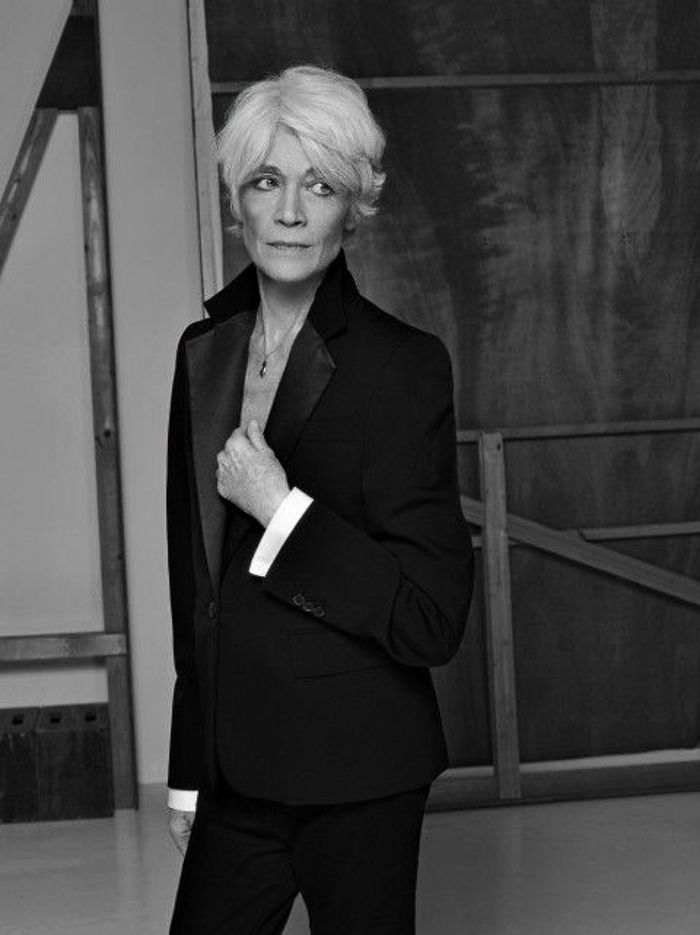 Shoulder-Length Gray Hair
Sophie Fontanel, a French writer, actually looks to America when she wants to feel inspired by her gray locks, saying to Vogue "For example, let's channel Diane Keaton in Something's Gotta Give."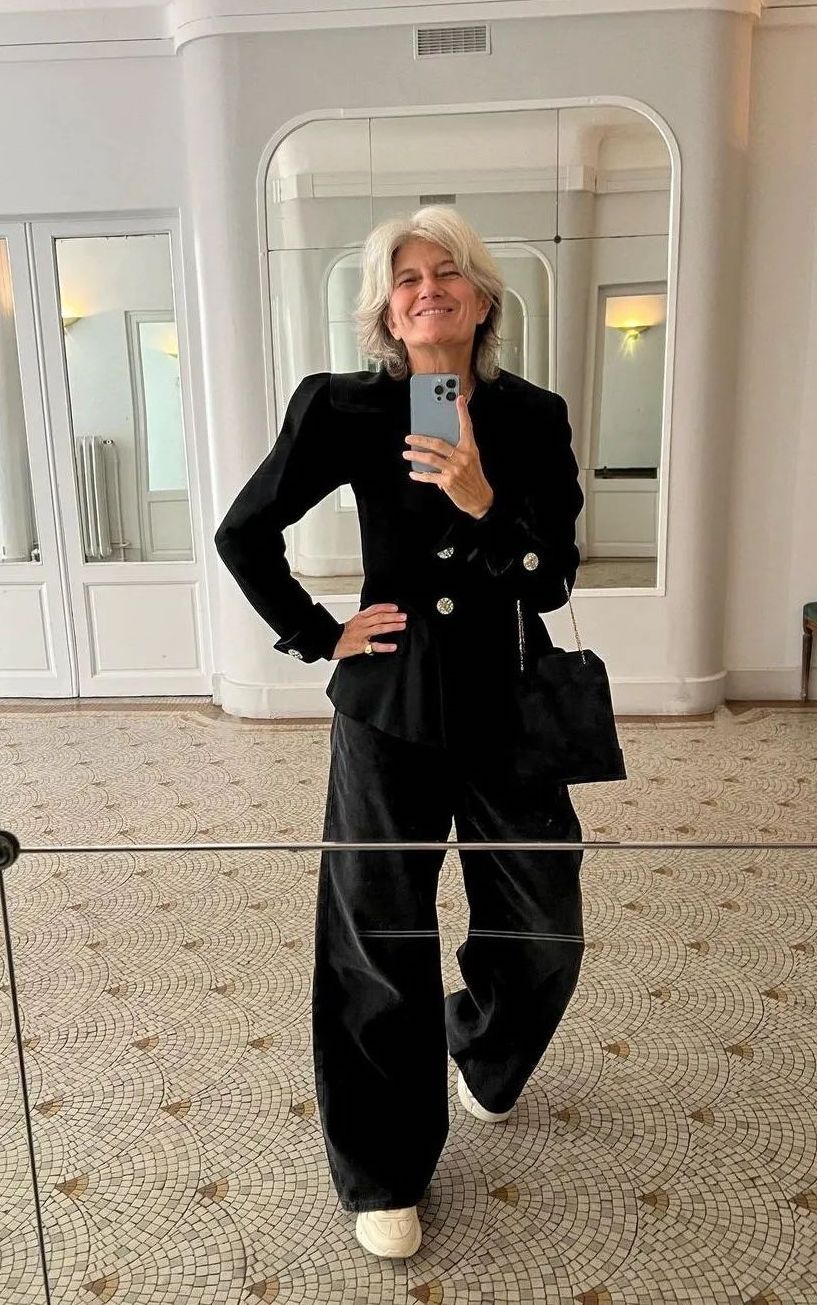 Medium Layered Gray Haircut
French model Armelle looks feminine and elegant with her medium-length gray hair layers.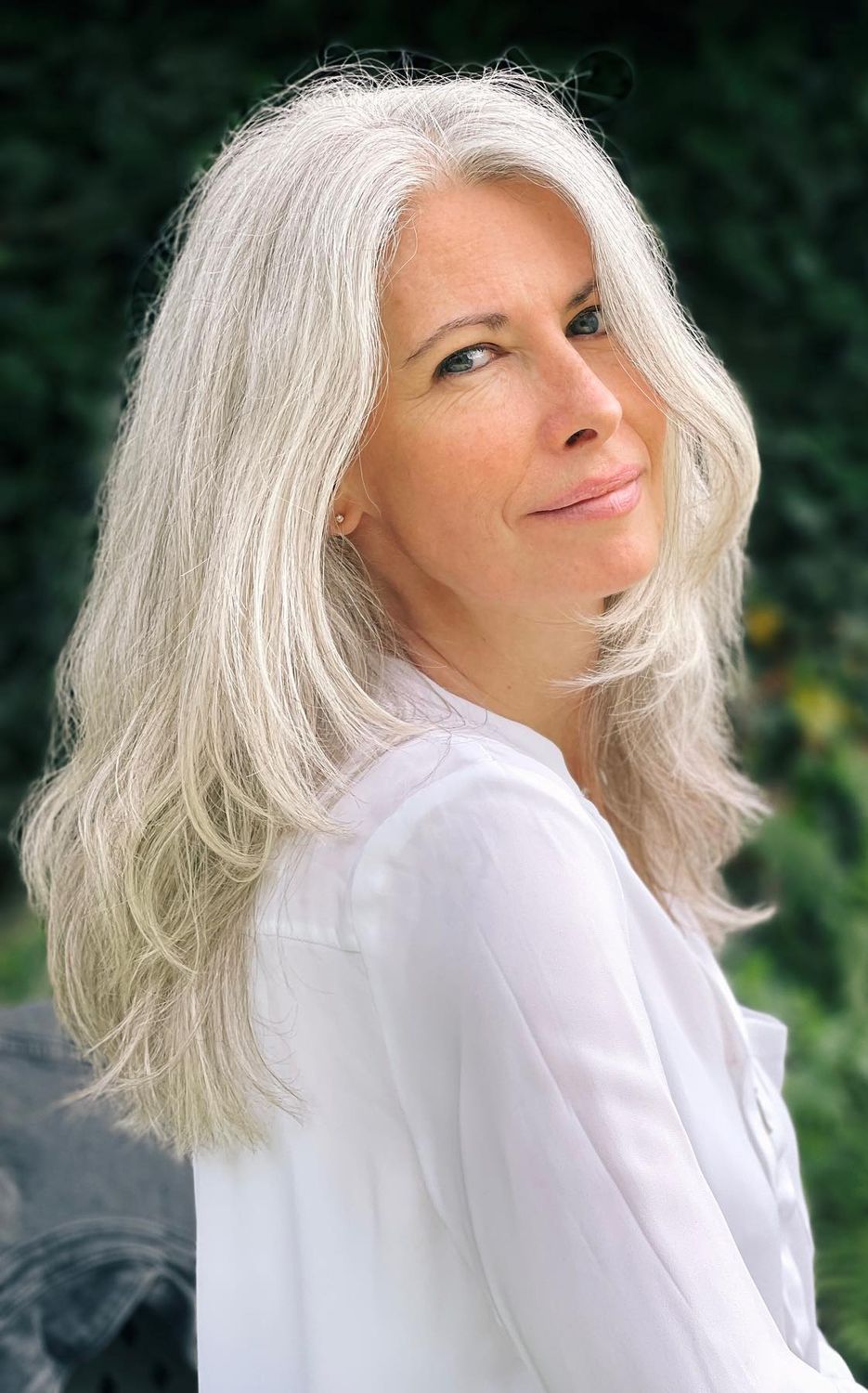 Long and Straight Gray Hairstyle
I love this classic long and straight haircut on Caroline!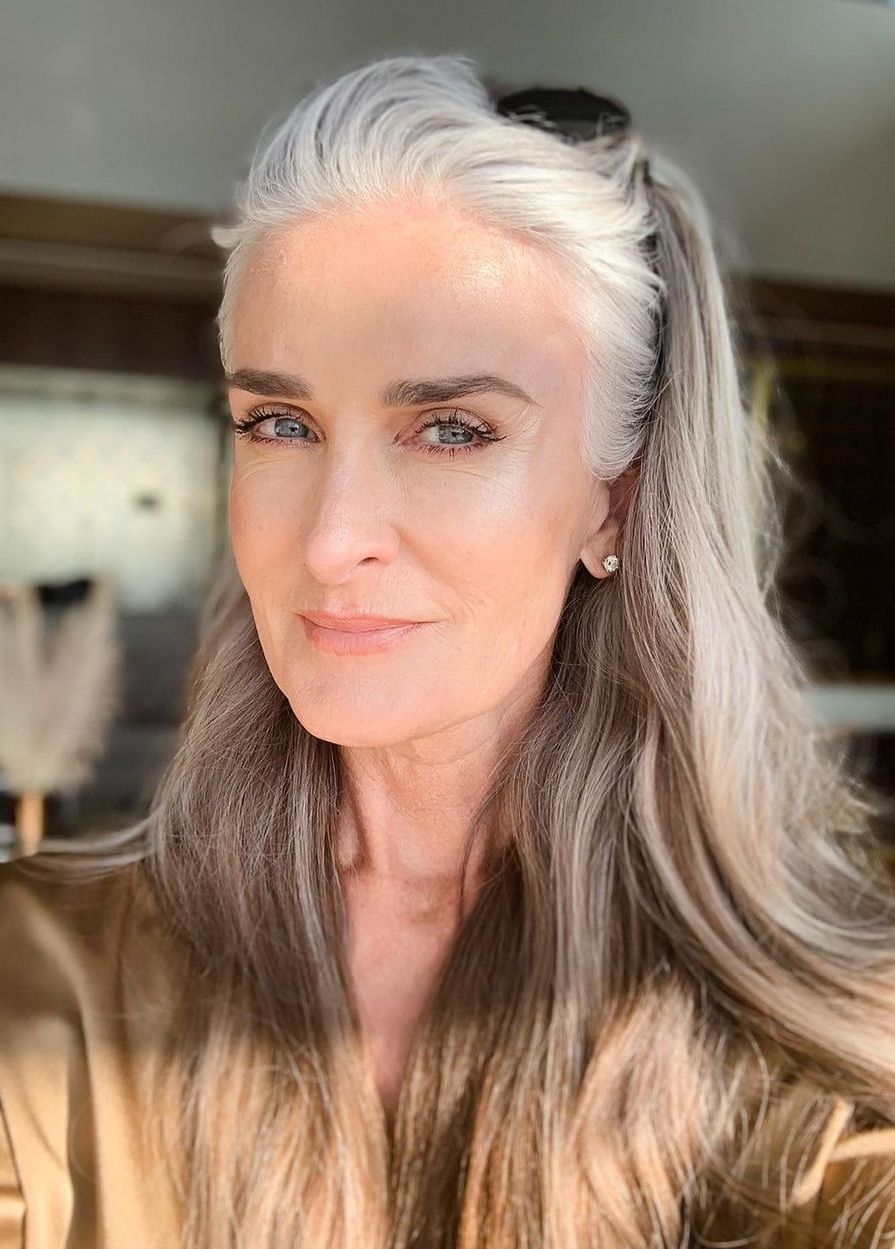 Look Put-Together
Adapt your makeup routine to enhance the elegance of silver hair. Use a foundation that harmonizes the skin tone and wear a blush pink on your cheeks to show freshness. Particularly for women over 50, maintain an everyday, polished style to complement the grace of your French gray hair!
Let me know in the comments if you have any other questions on how to embrace your inner French girl with gray hair! À bientôt!