The French are known for many things, but their awesome haircare products really stand out. In this article, I have broken down some of the best French shampoo brands on the market, starting from the best overall, moving to the best all-natural brands, and ending with the best affordable French shampoo brands.
Our list of the best French shampoos includes products from these top French haircare brands!
Premium French Shampoo Brands
Let's start with the best overall premium shampoo brands from France. Each of these haircare brands from France is trusted by millions in Europe and around the world.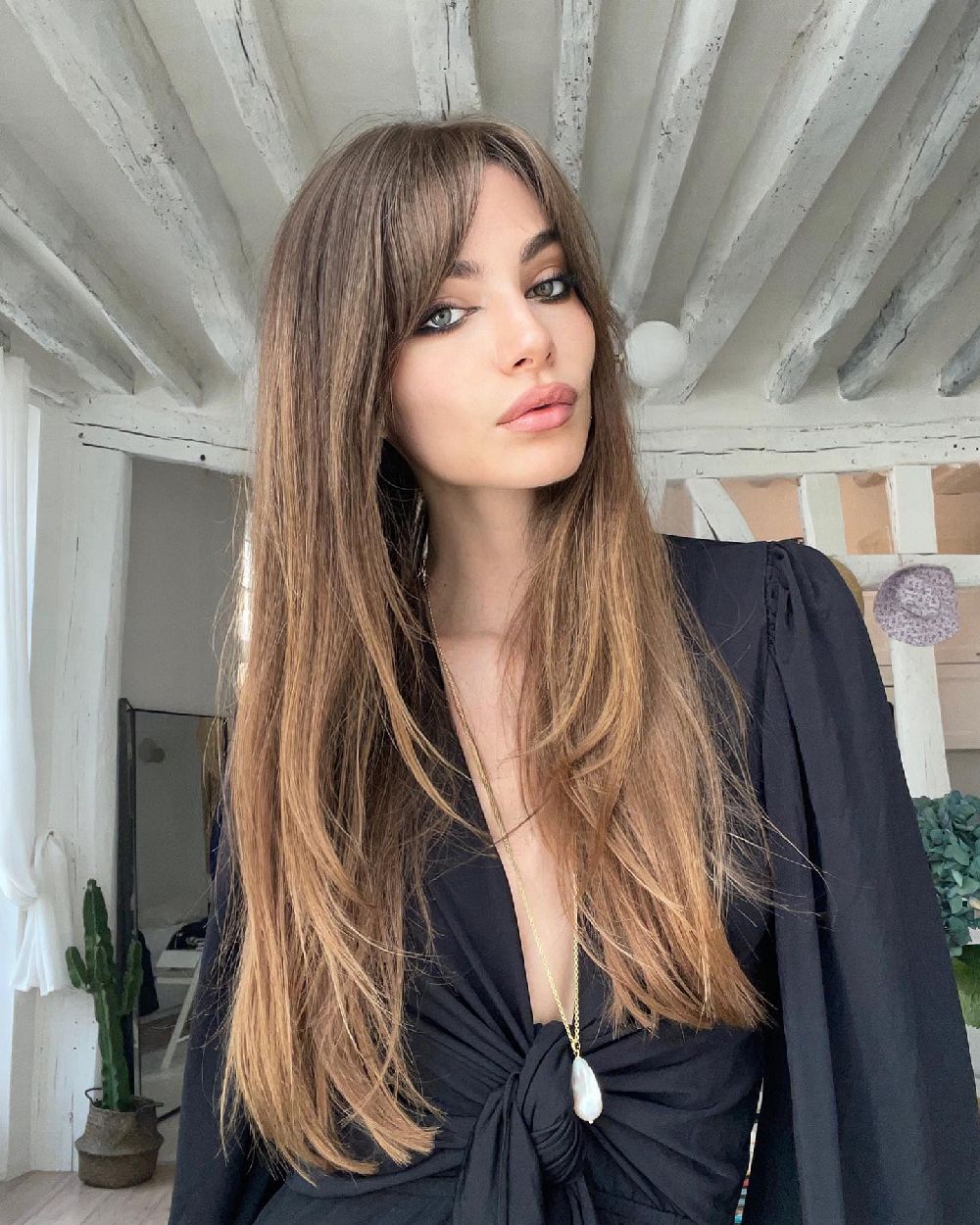 Kérastase
Kérastase is a luxury shampoo brand from France that both Americans and the French adore. The brand was founded in Paris in 1964. Kerastase is one of the best French shampoo brands because it combines science and beauty to recognize that every woman's hair is as unique as she is.
Here are the best-selling Kérastase shampoos:
Kérastase offers the option to take a hair quiz to see which of the Kerastase haircare products suits you best.
You can also shop by hair color or find a featured salon registered to sell their products. While Kerastase shampoos, conditioners, and treatments can be pricey, they are highly rated and salon-recommended. Kerastase also offers a 15% student discount and free shipping!
L'Oréal Professionnel
I discovered the L'Oréal Professionnel shampoo line when visiting my hair salon in Paris. L'Oréal Professionnel is a division of L'Oréal Group that focuses on professional hair care products and services, particularly catering to salons and hairstylists, however, the public can buy them.
Some of the best L'Oréal Professionnel shampoos are:
L'Oréal Professionnel has been at the forefront of several haircare innovations, such as the first cold perm and the introduction of new coloring technologies. These innovations solidified the brand's reputation as a leader in the professional salon industry.
René Furterer
René Furterer is a French haircare company that is part of the Pierre Fabre Group and is a certified ethical brand that refuses to test on animals. With his idyllic upbringing in Provence, France, René was inspired to create a shampoo line that was good for your scalp and the earth, as well as your hair.
To help clients choose the right product, which let's be honest is half the battle, René Furterer not only offers an online hair analysis to help you choose your shampoo, the brand also provides a free online consultation service which can be helpful if you often have trouble determining which hair care issue to focus on.
Check out some of the best René Furterer shampoos:
All of the French René Furterer shampoos have 4.5-star ratings or higher (out of 5), and some even sell out. No matter which one you choose, you can be certain your hair, scalp, and the environment will thank you.
Christophe Robin
Christophe Robin is one of the best French pharmacy shampoo brands out there. Their products have been recognized by Allure, Marie Claire, Venus Femina, and more.
The best-selling Christophe Robin shampoo is the Delicate Volumizing Shampoo with Rose Extracts which gives body and lift to thin hair types.
The Hydrating Shampoo with Aloe Vera looks to target the needs of dry and thirsty hair. Between blow dryers, curling irons, straighteners, and hot shower water, we all could use a little extra hydration on our locks!
Léonor Greyl
One of the best French shampoo brands you can find is Léonor Greyl from the Leonor Greyl Parisian Institut based in the heart of Paris. The brand was launched by Leonor and Jean-Marie, a hairstylist couple who wed in 1963 and opened their first salon in 1968.
Many French actresses trust this brand to take care of their locks. If you can't quite swing a spontaneous trip to L'Institut to get your hair styled, never fear – you can still order their luxurious products online!
The Shampooing Crème Moelle de Bambou is the best-selling Léonor Greyl shampoo. Enriched with bamboo cream, this shampoo treats dry, frizzy hair.
Another popular pick is the Shampooing Au Miel, a gentle volumizing shampoo containing 87% natural ingredients, including honey.
Fekkai
FEKKAI was founded by Frédéric Fekkai, a renowned hairstylist from France, who opened his first salon in New York City in 1989. He sought to create a luxurious and innovative haircare line that would offer the same level of care and attention to detail that his salon clients received.
The brand rapidly gained popularity and success in the world of high-end haircare, and Fekkai's products soon became known for their unique formulations and exceptional quality.
Frédéric Fekkai's shampoo line is best known for its Technician Color Shampoo. If you've got color-treated hair, this one is definitely a product you should look into. With a delicious peachy scent, it also has heat protection built into it to keep your hair from fading, splitting, and breaking.
Another popular Fekkai pick is the Brilliant Gloss Shampoo which adds moisture and shine to dull and lifeless hair.
The Full Blown Volume Shampoo is beloved for its detangling properties which hydrate the hair and adds weightless amplification to the hair's roots.
The company's continued growth led to the launch of several salons across the United States, and it solidified Fekkai's reputation as a leader in the premium beauty industry.
Klorane
More affordable than the other high-end luxury French shampoos on this list, Klorane lacks nothing in quality. With a focus on botany, Klorane was launched in 1965 by Pierre Fabre in southwestern France out of his passion for naturally-based hair care products.
This led the brand to create the world's first ever dry shampoo (can I get a hallelujah, please?) in 1971. From there, the line has only grown and adapted into what we know it to be today.
The Klorane Dry Shampoo with Oat Milk is a cult French haircare product that should be in your arsenal. This powder shampoo can be applied to greasy hair and worked in to absorb excess oil near the hair roots. It's the French girl secret to washing your hair less. Jeanne Damas is a fan, so I'm sold!
Phyto
Last (but certainly not least) on our list of the overall best French shampoo brands is Phyto. Phyto is a haircare brand that focuses on scalp care. All of the Phyto formulas are scientifically based and actually have the highest percentage of pure botanicals in today's beauty industry. In fact, all Phyto products are between 95%-100% natural.
Here are the best Phyto shampoos to try:
Affordable French Shampoo Brands
If you're on a budget, these are the most affordable French shampoo brands to shop. These affordable shampoos don't compromise on quality.
L'Oréal Paris
L'Oréal Groupe is the parent company of many high-end brands, but they also create their own high-quality budget haircare products, including top-notch French shampoos, including the best-selling shampoo in France: L'Oréal Paris Elvive Shampoo (marketed as Elsève in France).
Other highly-rated L'Oréal Shampoos include:
L'Oréal Paris carries many drugstore favorites that you can pick up just about anywhere to give your hair a good wash on a budget. The brand has options for everyone with wallet-friendly prices you'll love. Hello, French girl hair without breaking the bank!
Garnier
Garnier shampoo doesn't just smell incredible, it also cleans your hair at an affordable price and is probably available at your local Target for less than the cost of a latte. Garnier Ultra Doux shampoo is one of the most popular shampoos in France. It's sold as "Whole Blends" in the US and is a great place to start if you like honey-infused haircare.
Other popular Garnier shampoos to check out include:
Dessange
Dessange is the final affordable option from this list of the best French shampoo brands. Not only are the aesthetics of the Dessange line stunning, like the bottles in millennial pink, Dessange also offers salon-quality products from Paris.
A clear winner among the Dessage product line is the Nutrition Elixir Deep Nourishing System Shampoo, which works as a hair mask with Sacha Inch Oil to nourish, protect, and smooth hair.
Available at Target, Walmart, and on Amazon, fantastic French shampoo has never been more easily accessible thanks to Dessange.
Natural French Shampoo Brands
These natural French shampoo brands make an effort to produce non-toxic beauty products using organic ingredients. They tend to be best for those with sensitive skin.
L'Occitane
If a sustainable product is what you seek, L'Occitane is for you. Most L'Occitane products contain an organic immortelle essential oil, which can be traced back to local farmers in Corsica, France. This ensures L'Occitane has total control over its products' environmental footprints.
The best L'Occitane shampoos to try include:
L'Occitane also has shampoo bars in addition to traditional shampoo, which can be a great alternative for washing your hair while traveling!
Yves Rocher
Another one of the best French shampoo brands in the natural category is Yves Rocher, founded in Bretagne, France. Yves Rocher is proudly 100% botanical with over 60 hectares of organic farm fields and their products are eco-designed. The brand boasts amazing silicone-free shampoos in the form of traditional shampoo and shampoo bars. 
Popular Yves Rocher shampoos include:
Typology
Typology Paris is an all-natural French shampoo with a focus on hair and scalp nutrition. Typology's formulas are botanical-based and do not focus on color or heat protection but on the health of the hair strands themselves. Typology is so focused on this that most of the brand's shampoos are marketed as duos to help you take full advantage of the hydrating and nourishing power of their products. 
Lazartigue
If vegan haircare products are what you crave, Lazartigue is what you want! Most Lazartigue products are certified vegan through the British Vegan Society. They have been focused on plant-derived products ever since their namesake and founder, Jean-François Lazartigue, decided to go against the chemical-obsessed 1960s beauty world to develop this now well-trusted natural haircare brand.
Common European Shampoo Questions
If you're curious about European shampoo companies and French shampoo habits, then these questions might clear a few things up!
Are French shampoos better?
The reputation of French shampoos as superior products primarily comes from France's long history in the cosmetics and beauty industry.
French shampoos are often associated with high-quality ingredients, attention to detail, and luxurious formulations. Many of them contain natural extracts and essential oils that can offer specific benefits to different hair types. They are also known for being manufactured under strict regulations, which ensures a certain level of quality and safety.
However, the effectiveness of a shampoo, French or otherwise, will depend on the specific product and your specific hair type and needs. What might work wonders for one person may not have the same effect on someone else.
The price of French shampoos can also be higher than other brands, reflecting their premium positioning in the market, but that doesn't necessarily mean they will perform better for everyone.
What shampoo and conditioner to buy in France?
Selecting a shampoo and conditioner in France depends on your hair type, specific needs, and preferences. Here's a quick guide that can help you choose:
For Dry or Damaged Hair: Brands like Kérastase and L'Oréal Professionnel offer nourishing shampoos and conditioners specifically formulated for dry or damaged hair. Look for products containing ingredients like argan oil or keratin, which can hydrate and strengthen hair.
For Oily Hair: If your hair tends to be oily, consider looking at brands like Vichy, which offers shampoos with purifying ingredients like clay or salicylic acid. Matching conditioners that are lightweight will ensure that your hair isn't weighed down.
For Sensitive Scalp: For those with a sensitive scalp, brands like La Roche-Posay have formulated gentle shampoos and conditioners free from parabens and sulfates. Look for products with soothing ingredients like aloe vera or chamomile.
For Colored Hair: If you have colored hair, products from brands like Phyto or René Furterer that are specifically designed to preserve color can be an excellent choice. They often include sunflower extract or antioxidants that protect the hair color from fading.
Natural Options: For those interested in natural, organic products, brands like Melvita or Caudalie offer shampoos and conditioners made with organic plant extracts and oils, free from synthetic additives.
Luxury Experience: If you're looking for a high-end, luxurious experience, brands like Sisley or Leonor Greyl provide top-of-the-line hair care products, often used in professional salons.
Budget-Friendly Options: For good quality on a budget, classic French brands like Garnier and Le Petit Marseillais offer a wide range of shampoos and conditioners suitable for various hair types.
What are the biggest shampoo brands in Europe?
The European shampoo market is diverse, with many big names catering to various hair care needs. Here's a quick overview of some of the biggest shampoo brands in Europe:
L'Oréal: As one of the world's largest cosmetics and beauty companies, L'Oréal has a broad range of shampoos under different lines such as L'Oréal Paris, L'Oréal Professionnel, Kérastase, and Garnier.
Unilever: Unilever owns several popular shampoo brands, including Dove, TRESemmé, and Sunsilk. They offer products catering to various hair types and needs.
Procter & Gamble: Procter & Gamble's Pantene and Herbal Essences are well-known brands across Europe. Pantene is famous for its Pro-Vitamin formula, and Herbal Essences is recognized for its botanical ingredients.
Henkel: German-based Henkel is known for brands like Schwarzkopf and Syoss, which offer professional-quality shampoos for different hair types.
Kao Corporation: With brands like John Frieda, Kao provides specialized shampoos targeted at specific hair issues such as frizz control and color protection.
Beiersdorf: Nivea is a prominent brand under Beiersdorf, and its shampoos are widely available across Europe, known for their gentle formulations.
Reckitt Benckiser: The British multinational owns the Clear brand, which offers a wide range of anti-dandruff and scalp care shampoos.
Wella: Wella is known for its professional salon-quality shampoos and is part of Coty Inc.
What is the most popular shampoo in France?
The most popular shampoo in France is L'Oréal Elsève, an affordable yet effective shampoo to gently cleanse the hair depending on your hair type and concerns.
What shampoo do French people use?
French people most often use shampoo by L'Oréal, France's top haircare company which offers affordable shampoos like the Elvive shampoo to the masses.