Maison Margiela, a name synonymous with avant-garde design and creativity, has transcended the boundaries of fashion to craft fragrances that are as innovative and captivating as their clothing collections.
With a flair for storytelling and a dedication to sensory exploration, Maison Margiela's perfumes have emerged as olfactory masterpieces, each one a journey to a specific moment, place, or emotion. From the beaches of the French Riviera to the intimate ambiance of a jazz club, these scents have captured the imagination of wearers around the world.
In this article, we will delve into the best Maison Margiela perfumes, exploring their unique compositions, inspirations, and the very essence that sets them apart in the world of luxury fragrances.
History of Maison Margiela Perfumes
The history of Maison Margiela's perfumes is interwoven with the brand's broader narrative and its innovative approach to fashion and design.
Maison Margiela is a French fashion house founded in 1988 by the Belgian designer Martin Margiela. Renowned for its avant-garde designs and deconstructed aesthetic in fashion, the brand naturally extended its creativity into the world of fragrances. This move allowed the brand to further explore sensory experiences and connect with a broader audience.
The first fragrance from Maison Margiela was launched in 2010. Called "(untitled)," this unisex scent was created in collaboration with the perfumer Daniela Andrier. Reflecting Margiela's penchant for minimalism and ambiguity, "(untitled)" came in a simple bottle with a white label. The scent itself was a mix of green and woody notes, introducing the world to the brand's unique perspective on perfumery.
In 2012, Maison Margiela embarked on a more ambitious project with the launch of the "Replica" line. This collection was intended to capture specific memories and locations, with each fragrance accompanied by a brief description of the place, time, or feeling it was meant to evoke. With scents like "Beach Walk," "Jazz Club," and "By the Fireplace," the "Replica" line transported wearers to different places and times, pushing the boundaries of what a fragrance could communicate.
The brand continued to innovate and expand its perfume offerings, always keeping the Maison Margiela ethos at the core. Collaborating with renowned perfumers, they have created a variety of distinctive fragrances that have resonated with both critics and the public.
Maison Margiela's fragrances are an extension of its fashion philosophy, emphasizing individuality, creativity, and a departure from traditional norms. They have become known for their storytelling ability, encapsulating experiences, and emotions in a bottle. As the brand continues to grow and evolve, its perfumes remain a testament to its commitment to innovative and thought-provoking design.
Best Maison Margiela Perfumes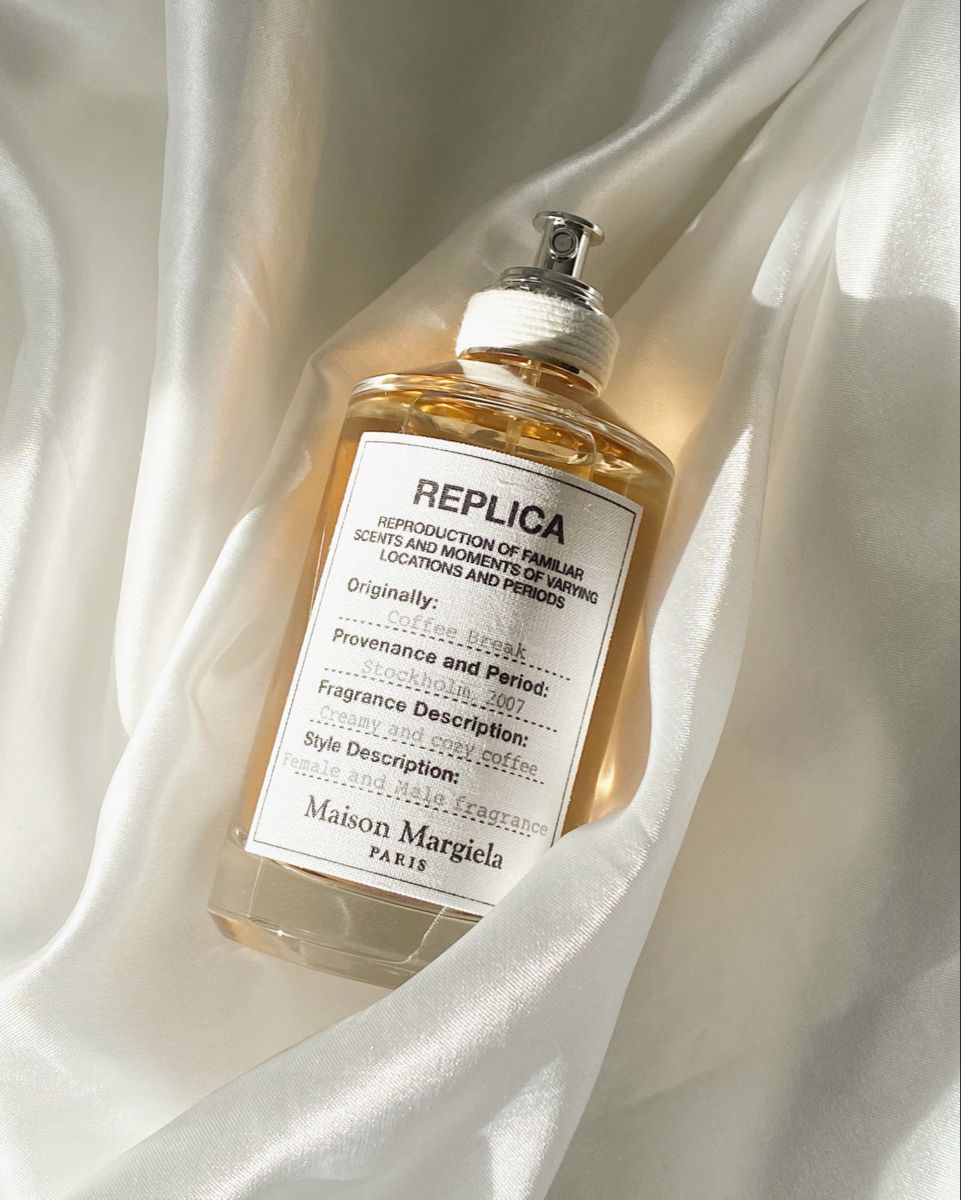 By the Fireplace
For a more mysterious and unique scent, "By the Fireplace" is the perfect choice. This best-selling unisex fragrance is part of the "Replica" line, and it combines smoky and sweet notes like pink pepper, orange flower petals, cloves, chestnut, and vanilla to create the sensation of sitting by a roaring fire. It's a comforting and complex scent, perfect for cold weather or evening wear. It has the most 5-star reviews of any perfume on our list!
Beach Walk
Maison Margiela's "Replica" line of fragrances aims to capture specific moments and settings, and among them, "Beach Walk" is particularly well-loved. With its blend of bergamot, lemon, pink pepper, and coconut milk, this perfume is designed to evoke the sensation of a stroll along the ocean shore. The light and fresh scent is often associated with summer, giving wearers a feeling of relaxation and warmth.
Jazz Club
Another standout from the "Replica" collection is "Jazz Club." A male fragrance, it combines the notes of pink pepper, lemon, and neroli with a base of rum, vanilla, and tobacco leaf. Its masculine and intense aroma is reminiscent of a sophisticated night out at a jazz club. The warmth and richness of this fragrance have led to its being highly praised by both users and critics.
Lazy Sunday Morning
In the female perfume line, "Lazy Sunday Morning" has received acclaim. A delicate and fresh fragrance, it offers a blend of aldehydes, pear, lily of the valley, iris, and white musk. It is designed to recreate the leisurely sensation of a peaceful Sunday morning, encapsulating the feeling of lying in freshly laundered sheets. It's an ideal choice for a light, clean fragrance.
Flower Market
Lastly, "Flower Market" has gained attention for its vivid floral notes. Mimicking the atmosphere of a bustling flower market, this fragrance is filled with a bouquet of freesia, rose, jasmine, and tuberose. It's a celebration of flowers in a bottle, offering a lively and cheerful character that can add a touch of brightness to any day.
Maison Margiela's perfumes are known for their conceptual creativity and their ability to transport wearers to different places and times. These highlighted fragrances showcase the brand's skill in crafting scents that not only smell delightful but also tell a story, engage the imagination, and evoke strong feelings and memories.