Parfum vs Eau de Parfum vs Eau de Toilette: What's the Difference?
In short, the terms "Parfum," "Eau de Parfum," and "Eau de Toilette" refer to the concentration of essential oils in a fragrance, which determines its intensity, longevity, and, often, its price.
There's a certain je ne sais quoi about the French and our love affair with fragrances. Whether strolling along the Seine or embracing the romantic ambiance of a Parisian café, the essence of France is, in many ways, captured by the scents we wear. But, for my American readers, I've noticed there's sometimes a little confusion around the difference between 'Parfum', 'Eau de Parfum', and 'Eau de Toilette'.
Let's dive in to the details and explore what that means when buying perfume.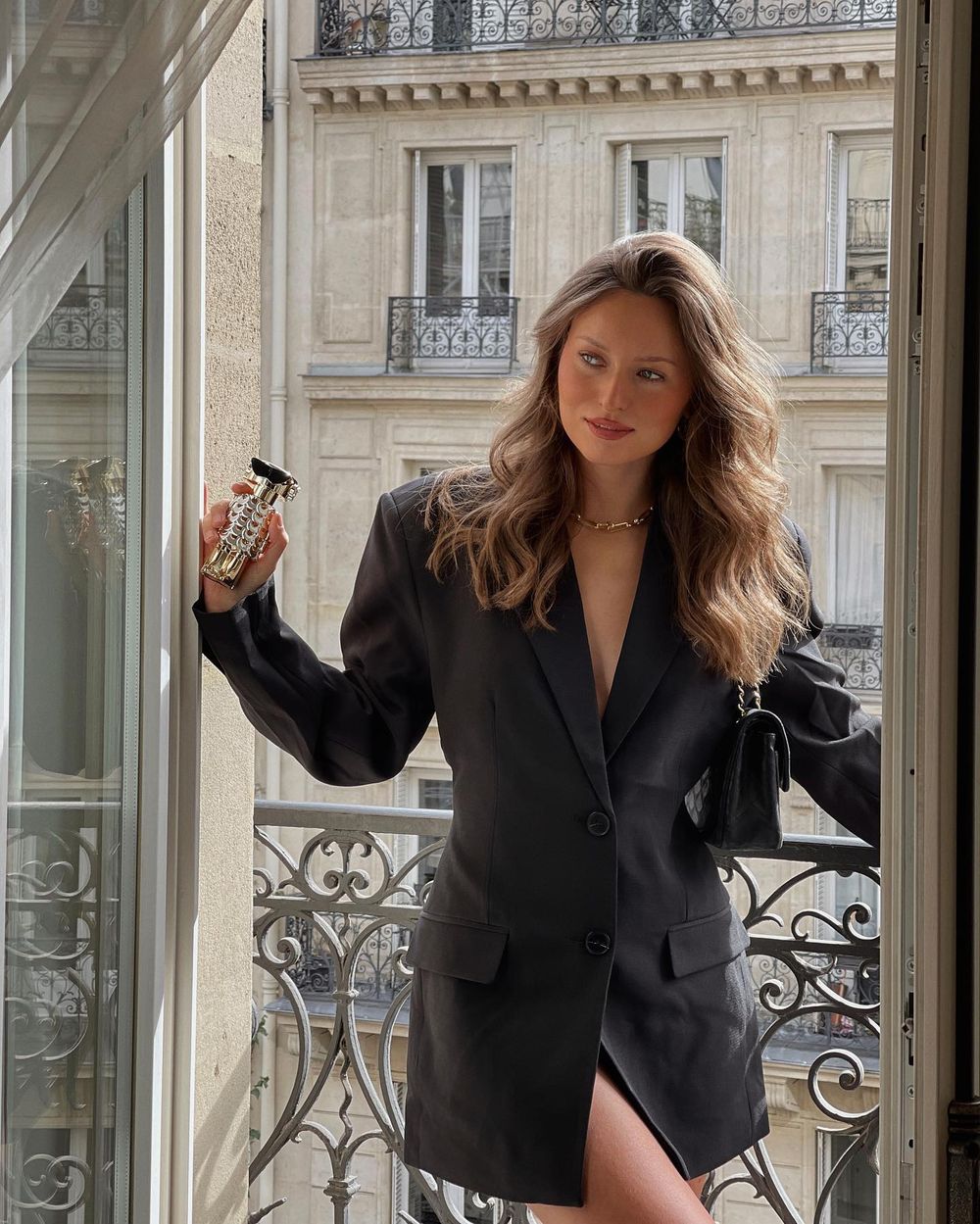 Parfum (Pure Perfume)
The world of fragrances is as diverse as it is intoxicating. Leading the pack in terms of concentration and prestige is Parfum, also known as pure perfume. With a concentration ranging between 20% to 40% of perfume oils, Parfum stands out as the richest and most opulent choice for scent lovers.
Advantages: Due to its high concentration, Parfum boasts impressive longevity, often lasting from 6 hours to well over 24 hours, making it the right choice to leave a lasting impression. It sits close to the skin, revealing its layers slowly, and provides a deeper and more pronounced scent experience.
Buying Tip: Given its potency, Parfum often carries a heftier price tag. If you're considering investing, start with sampling. A little goes a long way, and its luxurious essence is often reserved for special occasions or intimate settings.
Eau de Parfum (EdP)
Next in line, both in terms of concentration and popularity, is the Eau de Parfum (EdP). Typically boasting a concentration between 15% to 20%, it strikes a balance between intensity and wearability, making it a favorite among many.
Advantages: EdP provides a noticeable yet not overpowering scent, ideal for everyday wear. Its longevity ranges from 4 to 8 hours, allowing it to carry you through a workday or an evening out.
Buying Tip: If you're new to the fragrance world, Eau de Parfum serves as an excellent starting point. It offers a pronounced scent without the commitment of Parfum's intensity or price. Always apply on pulse points to maximize the fragrance's lifespan on your skin.
Eau de Toilette (EdT)
For a lighter touch, the Eau de Toilette (EdT) is the go-to choice. With a concentration of 5% to 15%, it offers a fresher and more vibrant take on fragrances, making it especially popular for daytime use.
Advantages: EdT's lighter nature makes it perfect for warmer climates or situations where a subtle scent is preferred. Its bright top notes shine, offering an immediate but fleeting aroma, lasting around 3 to 6 hours.
Buying Tip: If you're looking for a scent for casual settings or wish to change fragrances throughout the day, EdT is an excellent pick. It's also often more affordable than its counterparts, allowing for a diverse collection without breaking the bank.
---
In essence, the choice between Parfum, Eau de Parfum, and Eau de Toilette boils down to personal preferences, occasions, and budget. With a clear understanding of their differences, you're now equipped to find the perfect fragrance that suits your style and needs. Happy scent hunting!