Bonjour mes beautés! When it comes to the world of luxury makeup, Lancôme undoubtedly stands as one of the shining stars in the industry. With an elegant fusion of innovation and timeless French sophistication, their mascaras have captured the hearts of beauty addicts across the globe.
As someone who's been entranced by the allure of this brand, I'm thrilled to share with you an exclusive look at the best Lancôme mascaras available on the market. Whether you're seeking voluptuous volume, luscious length, or a flirtatious curl that lasts all day, Lancôme has the perfect mascara to make your lashes a masterpiece. Join me as we explore these enchanting Lancôme makeup products, all designed to give your eyes the je ne sais quoi that makes French beauty so irresistible.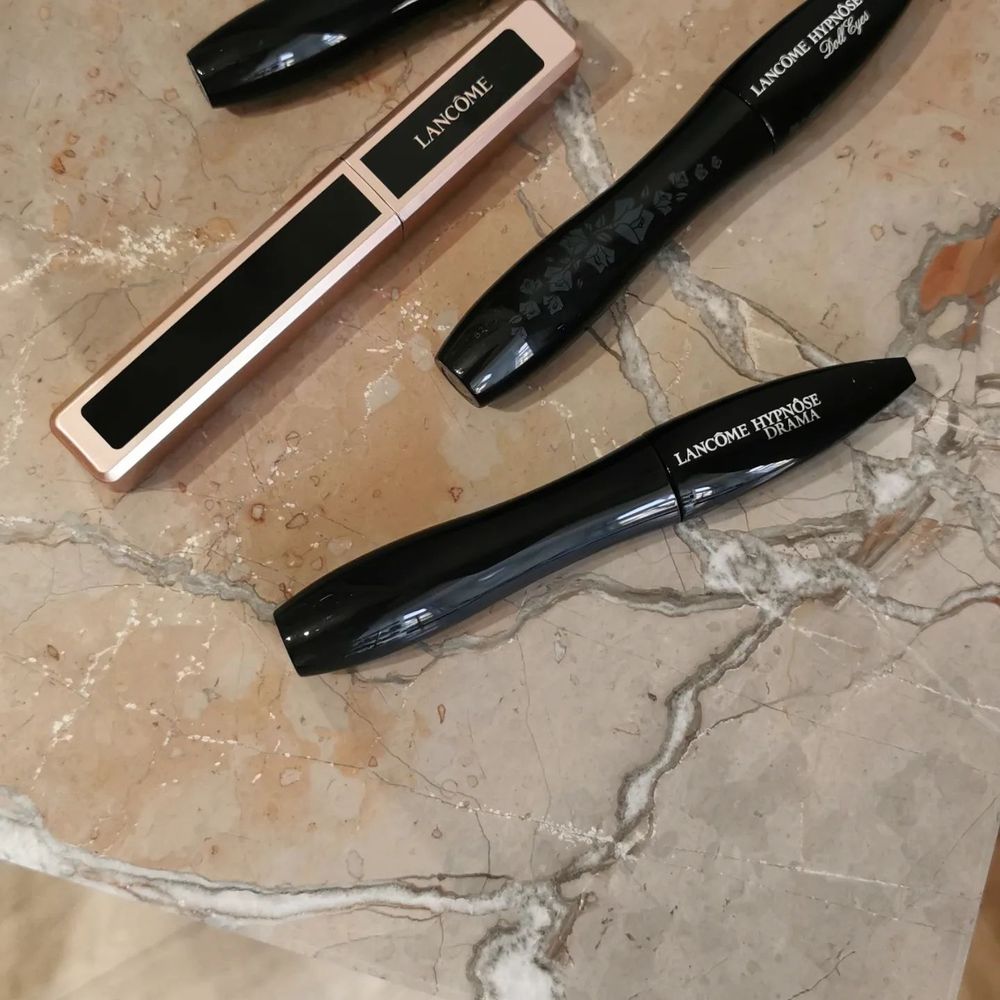 About the Lancôme Brand
Founded in 1935 by Armand Petitjean in Paris, Lancôme arose from the heart of French elegance and creativity. Petitjean's passion for fragrances led to the launch of five perfumes at the World's Fair in Brussels, marking the brand's debut.
Quickly expanding into skincare and makeup, Lancôme became synonymous with quality and innovation. A commitment to research and development propelled the brand to international acclaim, securing its position as a leading name in luxury cosmetics.
Collaborations with renowned designers, artists, and celebrities further elevated Lancôme's status. Today, it continues to enchant consumers with its unique blend of tradition and innovation, reflecting the essence of French beauty. Emma Chamberlain, a young YouTuber, has become the brand's most recent ambassador.
Best Mascaras by Lancôme
Lancôme Hypnôse Mascara
The Lancôme Hypnôse Mascara is a true classic, known for its ability to provide custom volume with every stroke. With its softSculpt™ formula, it gives the lashes a supple and separated look, offering up to six times the volume without clumping. Its unique brush allows precision in application, making it a favorite for a dramatic and customized lash effect.
Lancôme Lash Idôle Mascara
Introducing the Lancôme Lash Idôle Mascara, designed to deliver a lifted, fanned-out lash look that lasts. Its innovative gel emulsion formula ensures clump-free application and provides intense, bold color. The innovative brush design, with 360 micro-bristles, ensures that even the tiniest lashes are coated, giving your eyes an open and striking appearance.
Lancôme Définicils High Definition Mascara
For perfectly defined and separated lashes, the Lancôme Définicils High Definition Mascara is an exceptional choice. Its specially designed brush and unique formula work in harmony to lengthen and outline each lash, offering a natural but noticeable finish. It's a must-have for achieving that elegant and refined look that only high-definition mascara can provide.
Lancôme Monsieur Big Volumizing Mascara
Daring and bold, the Lancôme Monsieur Big Volumizing Mascara lives up to its name by offering big volume with a dramatic flair. Its creamy, long-lasting formula and voluminous brush create full-bodied, thick lashes that last all day and into the night. For a striking and fearless look, this is the mascara to reach for.
Lancôme Hypnôse Waterproof Mascara
For unstoppable beauty, even on the most challenging days, the Lancôme Hypnôse Waterproof Mascara has you covered. Providing the same volumizing benefits of the original Hypnôse, this waterproof variant ensures your lashes stay perfect, regardless of weather or tears. It's a reliable choice for anyone needing long-lasting and smudge-free elegance.
Lancôme Le 8 Hypnôse Serum-Infused Mascara
The Lancôme Le 8 Hypnôse Serum-Infused Mascara takes lashes to the next level by combining beauty with care. Infused with a lash-care serum, it not only provides a stunning volumized look but also sustains the lashes with each application. This innovative product represents a harmonious blend of cosmetics and skincare, a testament to Lancôme's commitment to excellence.
Lancôme Hypnôse Doll Lashes Mascara
Embrace the playful side of beauty with the Lancôme Hypnôse Doll Lashes Mascara. Its exclusive FiberShine™ formula and unique cone-shaped brush create a wide-eyed effect, transforming lashes into a beautiful doll-like appearance. Offering extended length and curl, this mascara is perfect for a flirtatious and enchanting look.
Best Mascara Primer by Lancôme
Lancôme Cils Booster XL Enhancing Lash Primer
Prepare your lashes for perfection with the Lancôme Cils Booster XL Enhancing Lash Primer. This innovative primer not only conditions and nourishes the lashes but also enhances the effect of your favorite Lancôme mascara. Its micro-fibers add thickness and length, while its white base allows the mascara's color to stand out more vibrantly. It's the ideal starting point for an unforgettable lash experience.
Go enjoy your beautiful French girl lashes, now!