Finding the best French skincare brands is both easy and hard at the same time. It's easy because there are just so many successful beauty brands based in France, but it's hard to actually narrow down the list to the best!
That's what I'm going to do for you today in this comprehensive list of the best French skincare brands. We'll cover the time-tested brands as well as a few emerging skincare brands that are slowly gaining a cult following among in-the-know consumers in France.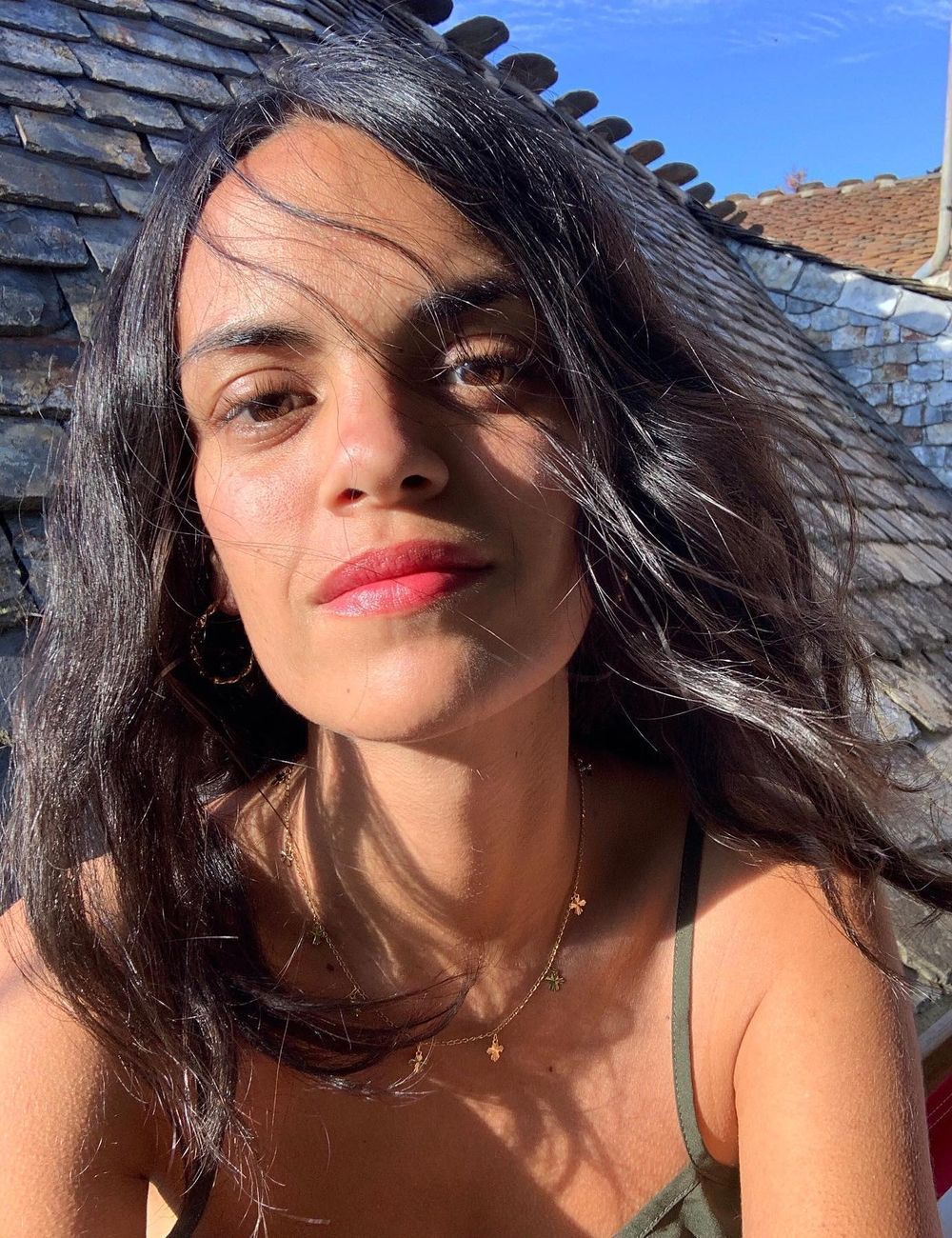 French Skincare Companies
France has an abundance of natural resources that provide the foundation for some of the most effective skincare products in the world. Coupled with the fact that French dermatology is a very respected career, you can easily understand why the country has produced so many life-changing skincare treatments.
Clarins
Clarins is one of the best skincare brands in the world, but especially in France. Jacques Courtin-Clarins opened the first family business French spa on rue Tronchet in Paris in 1954. The first product, Body Shaping Cream, began selling in 1962, and this is where the skincare passion for the Clarins family began. Following Jacques' son Dr. Olivier Courtin-Clarins joining the Clarins company in 1990, skincare products and spas were opened worldwide.
Clarins quickly became the number one high-end skincare treatment solution company in Europe. The next year Clarins started their first makeup collection. Currently, Clarins' best-selling skincare products are the Super Restorative Day SPF 20, a face cream suitable for all skin types, and the Super Restorative Night cream for all skin types.
Embryolisse
Embryolisse's story starts in 1950. A Parisian hospital dermatologist who specialized in treating skin diseases created the legendary Lait-Crème Concentré, a best-selling French cream and makeup primer. The cream was so well received that the founders decided to sell it worldwide. It is often described as the "cream for models!"
This was only the beginning of a family of pharmaceutical skincare products that continue to be highly sought after. Embryolisse products are highly recommended by dermatologists, chemists, and make-up artists alike. Laboratories Embryolisse has coined the term "dermo-cosmetic care" by taking one great product and turning it into an exceptional line, they have created products for every type of skin need.
La Roche-Posay
La Roche Posay uses natural Thermal Spring Water from the town of La Roche-Posay, France, to create highly effective French skincare products. As a best-selling French pharmacy skincare brand, La Roche-Posay has succeeded in creating products that are high in the antioxidant mineral, selenium. Since 1905, this thermal water has been a key feature of the La Roche-Posay Thermal Center, a thermal dermatology center with more than 7 thousand patients each year.
When the French skincare experts at La Roche-Posay look to treat the skin, they first think of the people they are treating. La Roche-Posay dermatologists know that skin is the biggest organ of the body and it is vital to health and healing.
Since 1975, the French thermal spring water has remained a key component of their skin care formulas beloved by so many French women. The international best-seller Toleriane Double Repair Face Moisturizer with Niacinamide is renowned for its acne-fighting properties, particularly in pregnant women and in those suffering from rosacea.
Nuxe
Nuxe is a French company founded by Aliza Jabès, which continues to create and formulate every one of their products in France. Their most beloved products include: Huile Prodigieuse, an all-over hair and body oil, Rêve de Miel lip balm for chapped lips, Crème Fraîche de Beauté, an anti-pollution skin cream, Crème Prodigieuse Boost, and Nuxuriance Ultra.
In an effort to create an experience for women where they nourish their skin and whole selves, Nuxe opened a spa on Rue Montorgueil in Paris. Now expanding to approximately 50 spas globally, women can use Nuxe products in an intimate setting. Nuxe seeks to encourage women to nurture themselves through self-care.
Avène
Avène set the standard for dermo-cosmetics for hypersensitive skin. It all began in Avène, a town in the south of France. The story goes that in 1736, Marquis of Rocozels's horse, who suffered from alopecia, rolled in the Thermal Spring. It is said that the horse's coat was restored to a healthy condition after bathing in this French thermal spring water.
In 1743 Marquis of Rocozels opened baths and welcomed people with varying skin conditions. The Montpellier Academy of Medicine recognized Avène Thermal Spring Water for its therapeutic properties and efficacy in 1772.
Jump to 1990, when the brand was born.
Avène Eau Thermale was first manufactured on the production site that was established at the springs and continues to be a best-seller today as a thermal water face mist.
Caudalie
Before creating Caudalie, the founders Mathilde and Bertrand Thomas met Professor Joseph Vercauteren, laboratory director of the Pharmacy University of Bordeaux. They met at the harvest of Château Smith Haut Lafitte. He taught them that French grape seeds contain very powerful antioxidants.
In 1995 Caudalie's founders created their first three products, which they promoted to pharmacists throughout France.
Caudalie Beauty Elixir, the formula inspired by the Queen of Hungary's elixir of youth, was born in 1997 and quickly became a cult classic.
Eventually, Caudalie opened successful spas, patented the natural active ingredient in regenerative resveratrol, and produced products with Viniferine, which reduces dark spots.
This is definitely one of my favorite cult French skincare brands of all time! Caudalie is sold at Sephora, Nordstrom, and Dermstore among many other international retailers.
Collosol
In the 1950s, the City of Lights was once again thriving in this post-war era. Women were back to attending social events and using the finer things in life. At this time, Parisian women already understood the importance of removing their makeup. Theater actresses also needed a way to gently remove their stage makeup. To serve this need, a group of pharmacists in the Champs Elysées area of Paris invented Collosol skincare.
Word spread that Collosol Eau de Lait makeup remover was a must-have, becoming a cult product for achieving beautiful skin. Parisian women thrive to be beautiful while also making it seem effortless. This is what the French refer to as elegance "à la française". Collosol guarantees their products are made in France, 97% made from original ingredients, vegan, and cruelty-free.
Biotherm
Biotherm is dedicated to "blue beauty." Essentially, this means that Biotherm is water-efficient, creates eco-designed products and packaging, and ultimately strives to be safe for the environment. Biotherm uses renewable ingredients and eco-designed formulas and packaging.
If you have extra dry skin, the Biotherm Lait Corporel body milk will be your best friend!
Biotherm products are for both women and men alike, with bestselling Life Plankton Essence for women and Aquapower Facial Cleanser for men.
Biotherm offers a Skin Age Scan powered by A.I. that allows you to narrow down what type of products you need to effectively care for your skin. It is an expert-level analysis system that you can do from home.
Institut Esthederm
Using cellular science, Institut Esthederm creates products that promote skin cell regeneration for a more youthful look. Esthederm's best-selling skincare products include E.V.E. cell regeneration, the Intensive Hyaluronic Mask for fine lines and wrinkles, and a Cellular Water Mist for refreshing skin treatment.
E.V.E. Cell Regeneration tackles tired and stressed skin that upon its use becomes renewed and retextured. Made from a patented three forms of hyaluronic acid, Institut Esthederm's Intensive Hyaluronic Serum penetrates the deep layer of the epidermis to hydrate the skin.
Intensive Spiruline Serum is Institut Esthederm's skin tone-improving product that brightens the skin, making it more radiant. When looking for a product that is an antioxidant and revitalizing, Institut Esthederm addresses this need with a Cellular Water Mist. This product nourishes the skin against UV rays, pollution, and tobacco.
Bioderma
The French skincare brand Bioderma prioritizes products for people with sensitive skin. The company achieves this with a rigorous review of cosmetovigilance, which is an international alert procedure. This procedure allows Bioderma to analyze adverse effects and intolerances that can be caused by ingredients in their skincare products.
Bioderma is a part of NAOS, who seeks to preserve the skin ecosystem, instead of over-treating the skin. With products for the body, neck, eyes, face, hands, nails, and lips, Bioderma is a game-changer. There is no skin concern that they can't help you tackle to improve the quality of your skin and, in effect, your life.
Bioderma is best known for its cult-favorite H2O micellar water which has been recommended by dozens of French models, actresses, and influencers like Jeanne Damas and Sabina Socol.
Decléor
Decléor is a French skincare brand focused on aromatherapy and the use of essential oils in beauty treatments. Decléor believes that essential oils are the ultimate ingredient to effective skincare products.
The brand was founded in 1974 thanks to the vision of Solange Dessimoulie, a facialist, and aromatherapist. Many Decléor products are also influenced by ancient natural Chinese medicinal traditions.
The Decléor Aromessence Neroli Amara Hydrating Night Balm is a best-selling nighttime treatment for dark spots and uneven skin tones.
Filorga
Filorga is the first French aesthetic medicinal lab created for beauty purposes. It was originally founded in 1978 by French doctor Michel Tordjman to develop injectable products using hyaluronic acid for medical specialists around the world.
In 2007, the brand decided to offer its expertise to the public through a new range of anti-aging products called Medi-Cosmetique. The line targets skin hydration, firmness, radiance, evenness, and pores.
The Filorga Time-Filler Wrinkle Correction Cream is a French pharmacy best-seller. It's known for fighting five types of wrinkles, giving you a significantly more youthful look in just 2 months.
I recommend trying the Optim-Eyes eye cream if you have eye puffiness, dark circles, or wrinkles around your eyes.
Vichy
Vichy Laboratories is a dermo-cosmetic beauty brand from France that has a wide range of products for skincare, makeup, hygiene, suncare, and haircare. It was founded in 1931 by Dr. Prosper Haller, a French dermatologist who discovered the healing properties and skin treatment abilities of Vichy, France's volcanic water.
The volcanic water in Vichy, France was found to repair and strengthen the skin's protective layer and was rich with minerals. Vichy has since been dedicated to formulating products that improve women's skin visibly throughout life. It is the number one sold anti-aging brand in French pharmacies.
The hydrating and fortifying Vichy Minéral 89 Face Serum has been well received by American women who note that the product is lightweight and that they saw healthier skin in three days.
Guerlain
Although Guerlain is primarily a perfume house, it has become known for its luxury skincare products in recent decades. It is a timeless French company founded in Paris in 1828 by the French perfume master Pierre-François Pascal Guerlain. Since then, everyone from Parisian stars to French royalty has relied upon Guerlain for their beauty needs.
The best-selling Guerlain Abeille Royale Youth Watery Oil sells every 26 seconds. This facial oil has anti-aging properties thanks to the key ingredient: honey from the UNESCO biosphere reserve island, Ouessant, off the coast of France. "Abeille" means bee in French. Royal bee jelly is also extracted from the beehives in Ouessant, where the naturally occurring lipid-rich substance can aid the skin in fighting the effects of stress and pollution.
This oil has other nourishing elements from amino acids, vitamins, and proteins. It encourages skin elasticity and regeneration after sun exposure, plumps the skin, and improves radiance. Reviewers describe it as somewhere between an oil and a serum, and the consistency is perfect when applied.
Guerlain is definitely one of the more expensive French skincare brands on our list, but as they say – you get what you pay for!
Lancôme
Lancôme is one of the most well-known French skincare brands, but you may be surprised to learn that it was originally founded as a perfume house. In 1935, Guillaume d'Ornano and business partner Armand Petitjean launched five fragrances at the World's Fair in Brussels. They were inspired by the French forest Lancosme, plentiful of roses.
Entering the luxury skincare market, Nutrix Royal Body Butter was created just one year later and sold as an all-purpose repair cream.
A renewed formula for the best-selling Advanced Génifique Face Serum has recently been released. This anti-aging serum is the result of the culmination of fifteen years of microbiome research!
L'Occitane
A 23-year old Frenchman living in the rural hills of Provence launched the internationally successful brand L'Occitane thanks to a small truck and a local market. Olivier Baussan began by distilling rosemary essential oil in 1976 and eventually expanded to oils, soaps, and creams. Inspired by the region he grew up in and the natural beauty of women, L'Occitane is the premiere provençal French skincare brand to know.
Today, L'Occitane works closely with over 130 French farmers who harness the best of France's natural resources like immortelle and lavender in a sustainable way. L'Occitane strives to use natural, plant-derived ingredients some of which are organic certified. Almond from Provence and shea butter from Burkina Faso are two key ingredients in popular products.
The Immortelle Divine Cream visibly improves firmness while reducing wrinkles and French women love its anti-aging benefits.
The L'Occitane shea butter hand cream is beloved around the world for its ability to moisturize dry or damaged skin on the hands instantly.
Yves Rocher
As one of the most affordable French skincare brands, Yves Rocher is a popular and well-known beauty company in France. Mr. Yves Rocher is from La Gacilly, a town in the Bretagne region of France. In the Brocéliande forest, he came up with the idea of creating a plant-based wellness brand.
Rocher started by producing a hemostatic ointment infused with lesser celandine in his attic. He officially founded his personal care business in 1959 with botanical beauty in mind. Yves Rocher products are environmentally friendly and budget-friendly. Botanical development is at the heart of their products including the highly-rated Exfoliating Foot Scrub with lavender.
Melvita
Melvita is a French skincare brand that is part of the L'Occitane group. "Mel" stands for honey and "vita" means life. This unique brand was created by a beekeeper several decades ago. Using pure ingredients from the region of Ardèche in the south of France, Melvita creates "nectars" of beauty solutions using a mixture of natural unprocessed ingredients.
From floral waters to honey-infused beauty oils, there are lots of revitalizing properties in every Melvita skincare product. With over 180 certified organic products, Melvita is a leader in French organic beauty. The brand's Argan oil is rich in omegas and can be used on the skin, hair, and nails.
Lierac
Working primarily with plant extracts, Lierac was founded in 1975 by a cosmetic physician. They specialize in French anti-aging products but also treat skin disorders.
Typology
Typology is one of the newer French skincare brands to know. Fed up with complicated ingredient lists and overpriced creams, Typology set out to create a new kind of skincare company that puts transparency and simplicity first. Rejecting chemicals and embracing natural beauty, Typology products come in minimalist packaging and have simple formulas.
Going back to basics meant that Typology had to provide a personalized touch to their customers. To that end, they launched a skincare quiz for customers to determine which products are suitable to their own skin concerns and type. This personalized system has attracted many French millennial women to the brand.
Typology is a direct-to-consumer brand allowing it to offer high-quality ingredients at an affordable price. Typology's mission is to leave no trace of the product or brand in the environment. Recyclable materials and sustainable transportation are preferred through every step of the manufacturing and distribution process. This is one cool French skincare company to keep an eye on!
---
I hope this list of the best French skincare brands to know helped you learn more about the French beauty market!