Sisley Paris is one of France's most renowned skincare and makeup brands. In this Sisley review, we will look at what exactly makes the company's products so popular, as well as divulge the best Sisley products available to shop.
Sisley Brand History
Sisley's research in Phyto-cosmetics (using plants in cosmetic formulas) is extensive, and the family-based company continues to develop its brand with this practice in mind. Sisley focuses on the skin, scalp, and hair, recognizing that each of these body aspects is closely related. The nourishment of one is nourishment for the other two as well.
Similarly, the same effects that damage skin also damage the scalp and hair. Outside elements such as stress, fatigue, pollution, and genetic aging affect everyone, so there's really nobody out there who won't benefit from Sisley's holistic approach to beauty and self-care products. Sisley even has lines and products specifically formulated for men.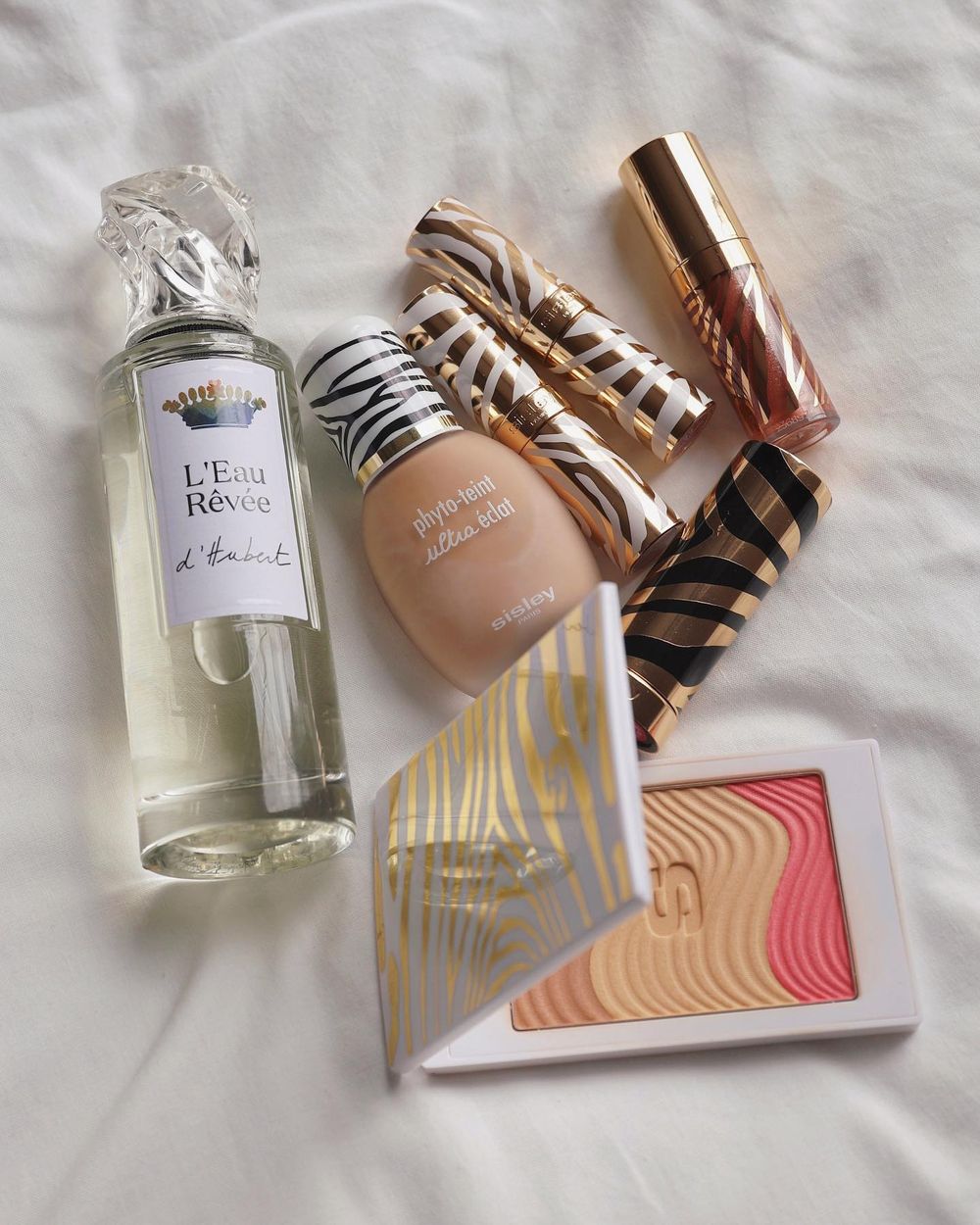 Best Sisley Products
It's my hope that this Sisley review can help you make the right choice on what to try first (or next) from Sisley's amazing list of options!
Where can I buy Sisley products in the USA? You can shop for Sisley skincare, haircare, perfume, and makeup products in the US from Nordstrom, Saks, Bloomingdale's, and directly from the US Sisley website.
Black Rose Cream Mask
First on the list of the best Sisley products in this Sisley review is the Black Rose Cream Mask. The use of black rose as a powerful anti-aging agency is common and the brand has an entire line dedicated to its properties as a youthful regenerate. It smooths the skin while softening and hydrating. Some of the other active ingredients are Alkekengi Calyx extract, Padina pavonica, Vitamin E, Red Vine, Chlorella, and Geranium (essential oil). These ingredients add nourishment and stimulation to the already powerful Black Rose.
To use this product, simply smooth a portion of the product over clean skin on the face and neck, avoiding the mouth and eyes, 2-3 times a week. Wait for 10-15 minutes, then rinse it off. Healthy, glowing skin can be achieved as easily as that! Use the rest of the Black Rose line to complete the effect.
Black Rose Skin Infusion Cream
Black Rose is so powerful, two of the products from this line are in this Sisley review! The Black Rose Skin Infusion Cream is a non-comedogenic cream that's so gentle and versatile that it's even safe for daily use and sensitive skin. The Black Rose has anti-aging properties, while the aqueous extract of the Black Rose focuses on a surface smoothing effect. There is also Alpine Rose extract to combat the dulling of skin, and rose water to soften and freshen.
The subtlety of the rose in the fragranced cream adds refined elegance as the user simply massages the moisturizer into the skin of the face and neck morning and night. If your skin needs a bit more comfort, try using ​​a few drops of Black Rose Precious Face Oil before applying the Infusion Cream.
Eye Contour Mask
No Sisley review would be complete without talking about the Sisley Eye Contour Mask. The eyes, especially the skin surrounding the eyes, are extremely thin and thus require the gentlest of products in order to help rebuild and maintain a smooth and youthful complexion. The Sisley Eye Contour Mask's goal is to "make the skin look rested, smooth, and more youthful in seconds." Sisley understands how gently the eye area must be treated, so it utilizes Linden blossom to soften, soothe, and protect. It also uses plant-based Glycerin, rose, and arnica to soothe, tone, soften, and protect.
To use this mask, gently apply a small amount to the under-eye contour and eyelids. Close your eyes and relax while the product sits for about 10 minutes before you gently rinse it away. Use the mask 2-3 times a week, morning and evening, for best the most complete results!
Eau du Soir Perfume
Sisley doesn't just pride itself on skincare. The brand also has a wonderful line of perfumes, none of which surpass the Eau du Soir Perfume (Evening Water), which this Sisley review finds the creme de la creme of the perfume options. This perfume is meant to "evoke a stroll through the gardens of Alcazar in Seville, in Spain, at dusk, when the Syringa flower exhales its fragrance," and convey this it does. With notes of citrus, rose, jasmine, and ylang-ylang, this amber and patchouli-based perfume is sensual, light, and refreshing.
If you just want to try this lovely, uplifting scent, you can buy a small 30 mL bottle. Once you fall in love (as we assure you, you will), you can purchase a 50 or 100 mL bottle. Regardless of what size you purchase, you can bet your significant other will be tripping over themself to get a whiff of this sensual perfume.
Eye Concealer with Botanical Extracts
Phyto-Cernes Eclat (or in English, the eye concealer with botanical extracts) is our best foot forward when it comes to broaching the minimalist makeup line for this Sisley review. Available in 6 different shades, from fair to dark, there is an option for every skin color. The product not only conceals dark circles and blemishes, it also nourishes the sensitive skin under and around the eye with Red Vine, Ginkgo biloba extract, caffeine, and more.
To use this product, lightly swipe the applicator's metallic tip to the edge of the eye contour area before adding a bit of Phyto-Cernes Eclat with a small brush or your fingers. Gently tap the fingertips to massage and blend the formula in for a flawlessly youthful finish as the product air dries.
Hair Rituel Regenerating Hair Care Mask
To complete your beauty ritual in this Sisley review, we must look at their line of hair care products which piques with the Hair Rituel Regenerating Hair Care Mask. The four botanical oils in this mask–Shea, Macadamia, Camellia, and Hazelnut–focus on the hair fiber as they work to rebuild and soften it. This makes hair stronger, softer, and shinier as the product nourishes each strand with gentle botanicals.
To use this hair mask, you must first wash and towel dry your hair. After this is done, you just smooth on a layer of the Hair Rituel Regenerating Hair Care Mask from roots to ends. Wait 10 minutes, then rinse carefully and thoroughly for rejuvenated, soft locks. It's as simple as that!