French girl hair is unmistakable. It's always gently tousled, not fully in place, and with the right amount of volume. If you want to cut your hair like the French, these are the French haircuts you need to try.
How often do French women cut their hair? Many French women prefer to maintain a simple and natural look, and may opt for regular trims every 8-16 weeks to keep their hair healthy and free of split ends. Some may choose to have more dramatic haircuts or changes in style less frequently, perhaps every few months or even once a year.
The Straight Bob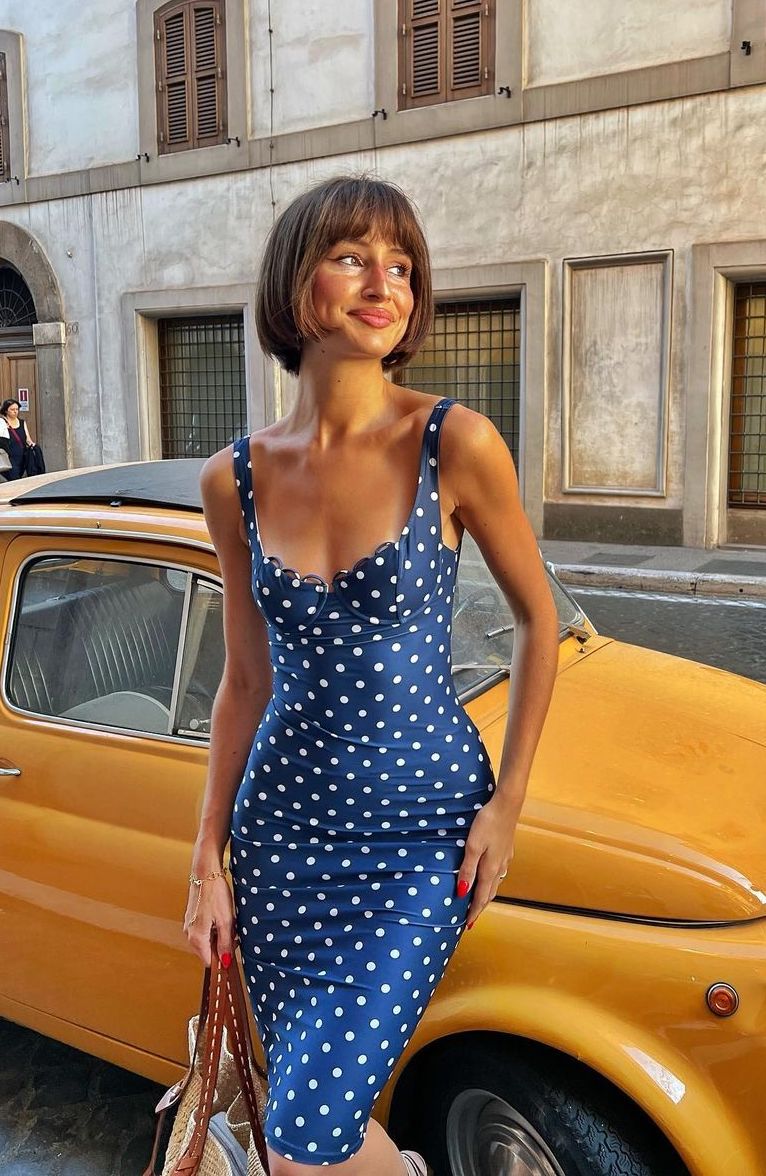 A bob haircut is a short to medium-length hairstyle that typically falls between the chin and the shoulders. It is characterized by its straight and even cut, with the hair often styled to frame the face. The bob haircut has been popular for decades and has undergone various iterations, including the classic bob, the layered bob, the asymmetrical bob, and the blunt bob. the bob haircut has been a fashion staple for many French women for years.
Wavy Bob with Bangs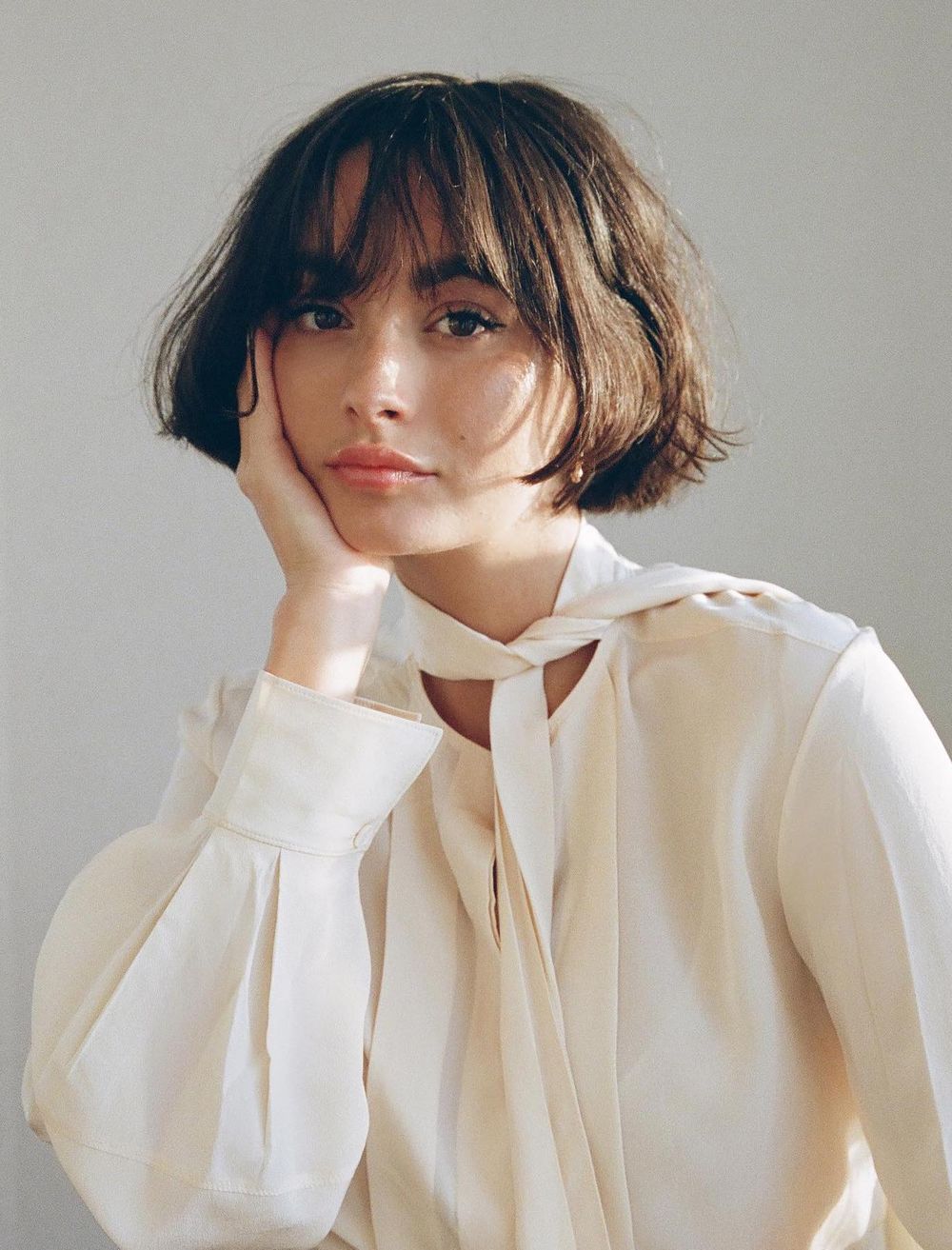 The wavy bob is one of the more classic french haircuts chosen by older women. It certainly takes a daring personality to pull this off! French celebrities and fashion icons like Coco Chanel and Brigitte Bardot have also helped to popularize the bob haircut both in France and around the world!
Layered Bob
The French layered bob haircut adds an element of playfulness and body to a short haircut.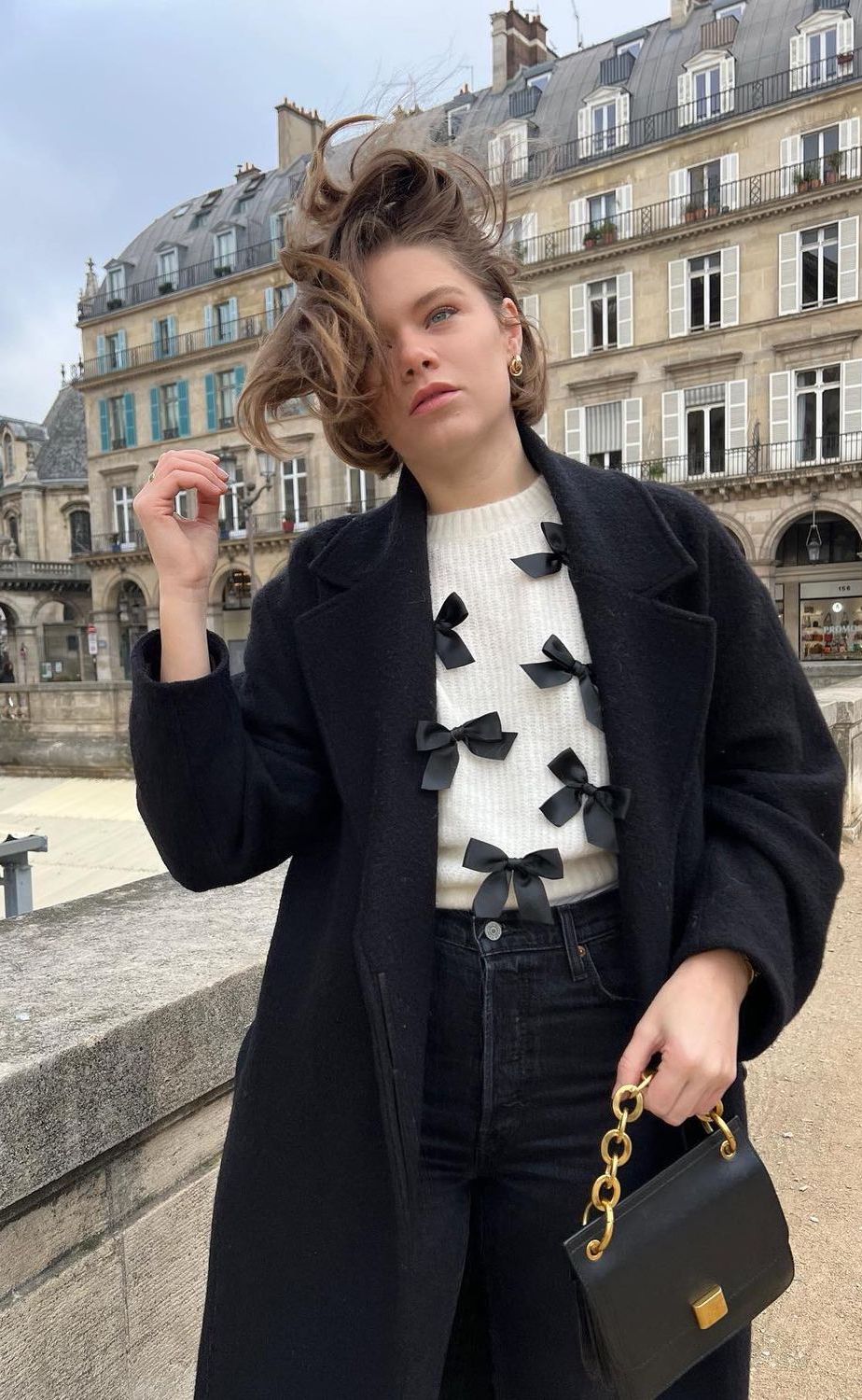 Pixie Cut
A pixie cut is a short hairstyle for women that is typically cropped close to the head and styled in layers to create a soft, wispy look. The hair is usually cut very short on the sides and back, with longer layers on top that can be styled in different ways.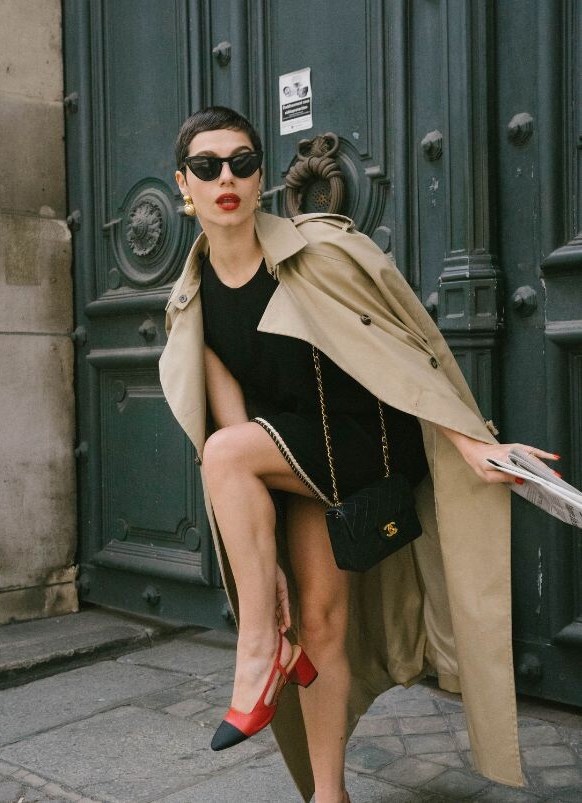 The pixie cut was made popular in the 1950s by Hollywood starlets like Audrey Hepburn and Mia Farrow, and has since become a timeless and versatile hairstyle for women of all ages. It can be adapted to suit different face shapes and hair textures and made to look sleek and polished to tousled and textured.
Shoulder Length Layers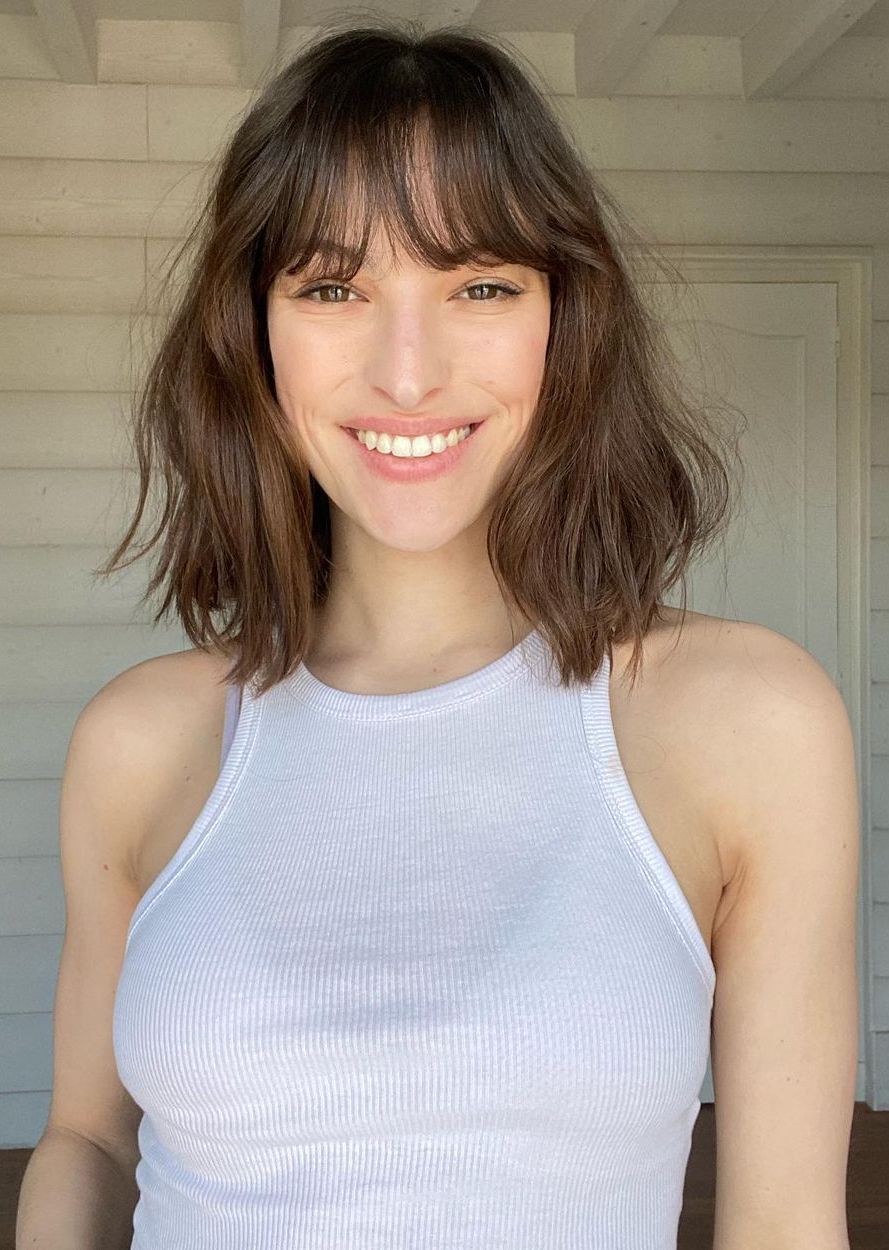 Shoulder-length layered hair is a hairstyle for women that falls to or just above the shoulders and features layers of varying lengths throughout the hair. This type of haircut can add volume and movement to the hair, and can be styled sleek and straight to tousled and textured.
Shoulder Length Curls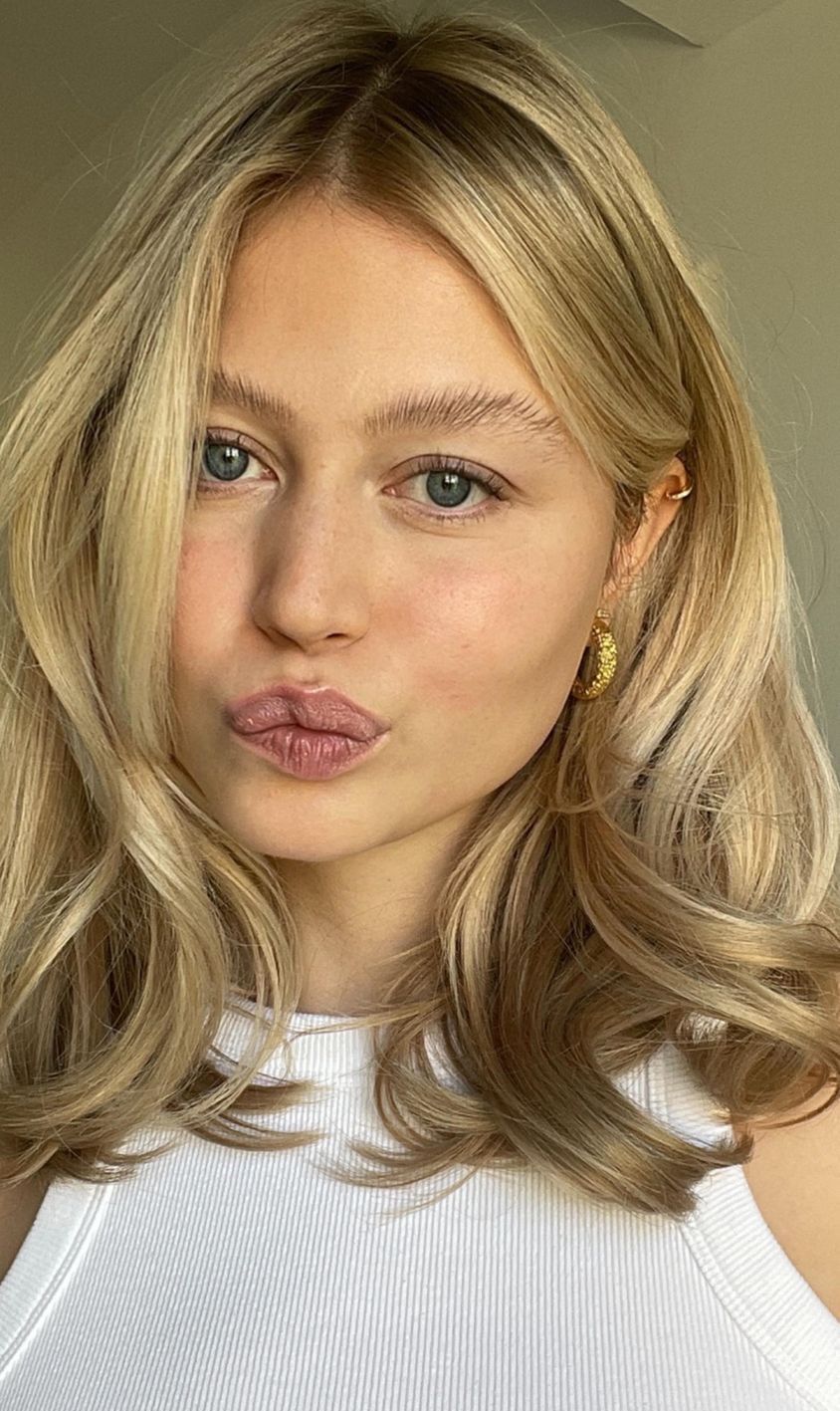 In a shoulder-length layered haircut, the hair is typically cut with longer layers around the face and shorter layers towards the back, creating a soft and blended look. One of the benefits of a shoulder-length layered haircut is that it can flatter many different face shapes and hair types.
Shoulder-Grazing and Angled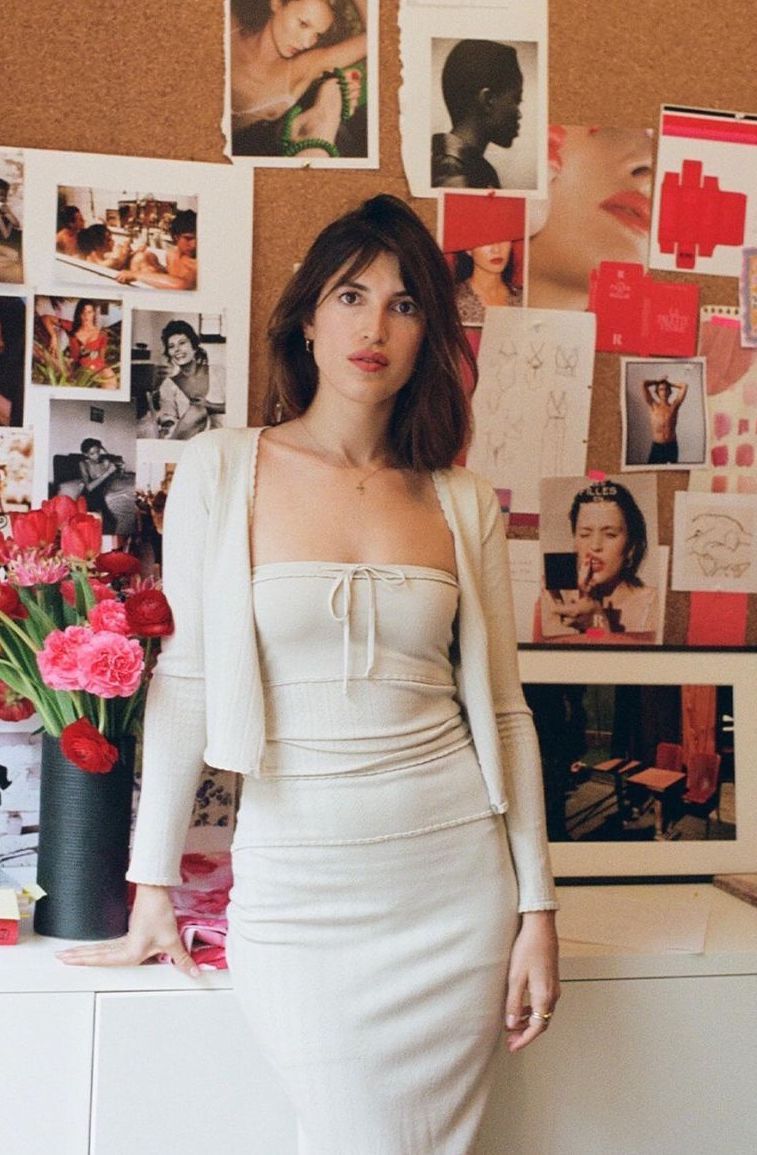 French women love medium cuts with gently angled hair to frame the face. One of the benefits of an angled haircut is that it can help to frame the face and draw attention to the features. It can also add volume and movement to the hair, particularly when styled with loose waves or curls. This is one of the coolest effortless chic French haircuts that women choose.
Medium Length and One-Length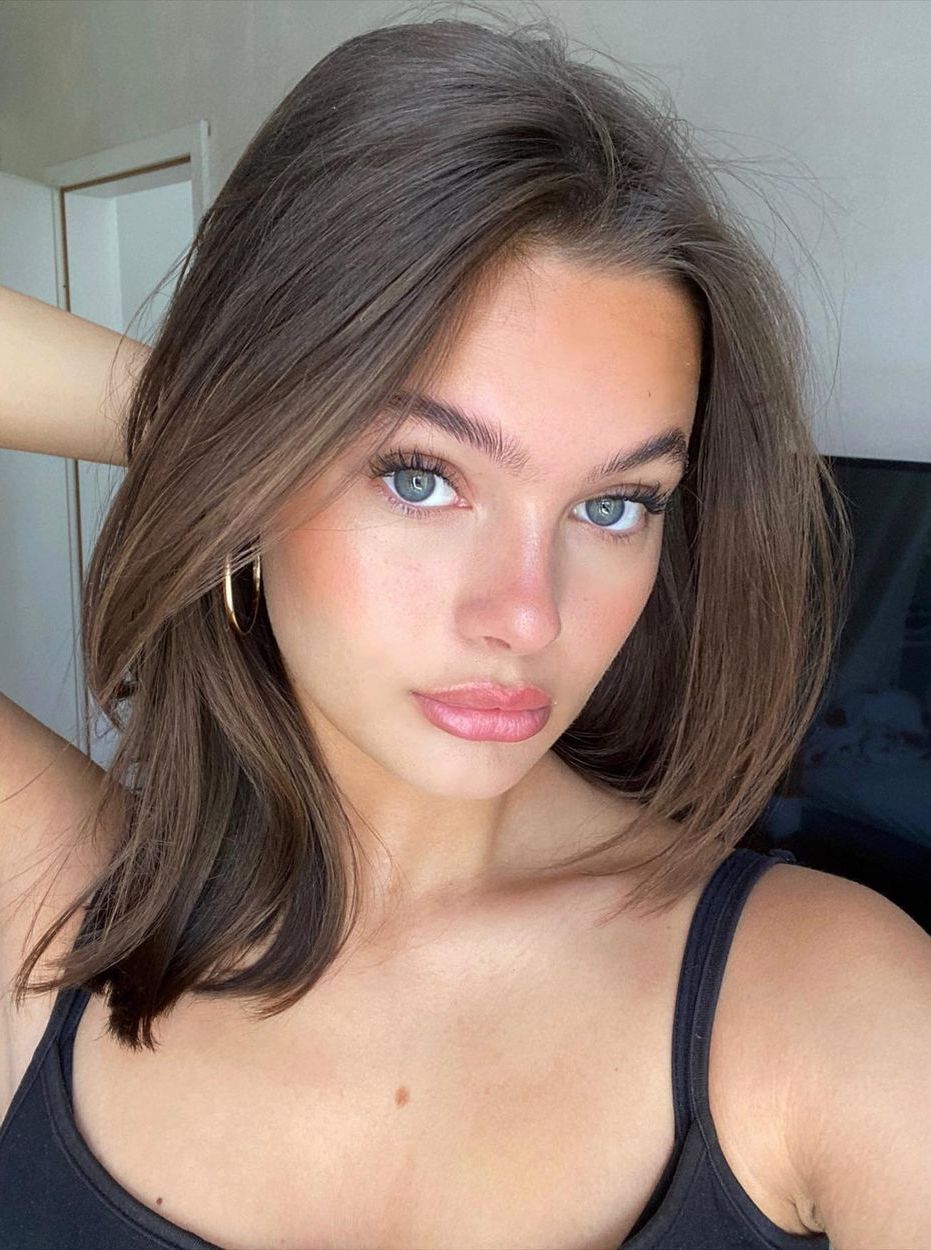 A one-length haircut is a hairstyle where all the hair is cut to the same length, typically with no layers. It can help to create a sleek and polished look. Without layers or texturizing, the hair can appear more uniform and smooth
Medium Length with Bangs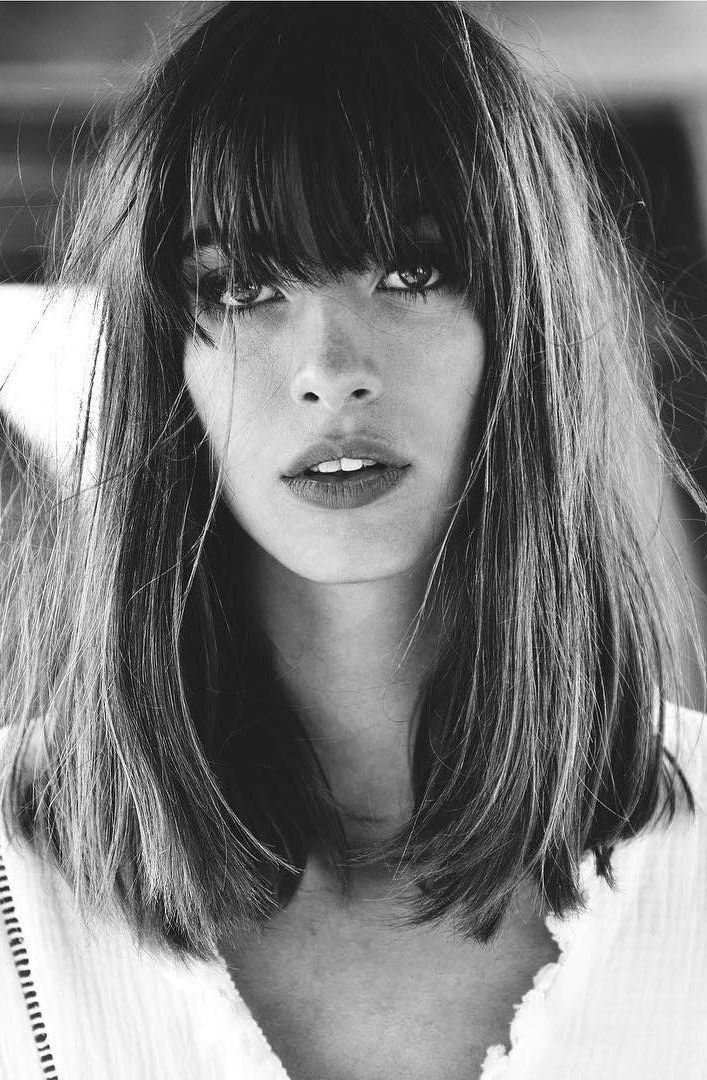 In France, there are a variety of different bang styles that are popular among women. Some opt for a classic straight-across bang, while others may choose a side-swept or curtain bang. The length and thickness of the bangs may also vary, but French women generally prefer eye-grazing bangs that fall just below the eyebrows.
Long and Angled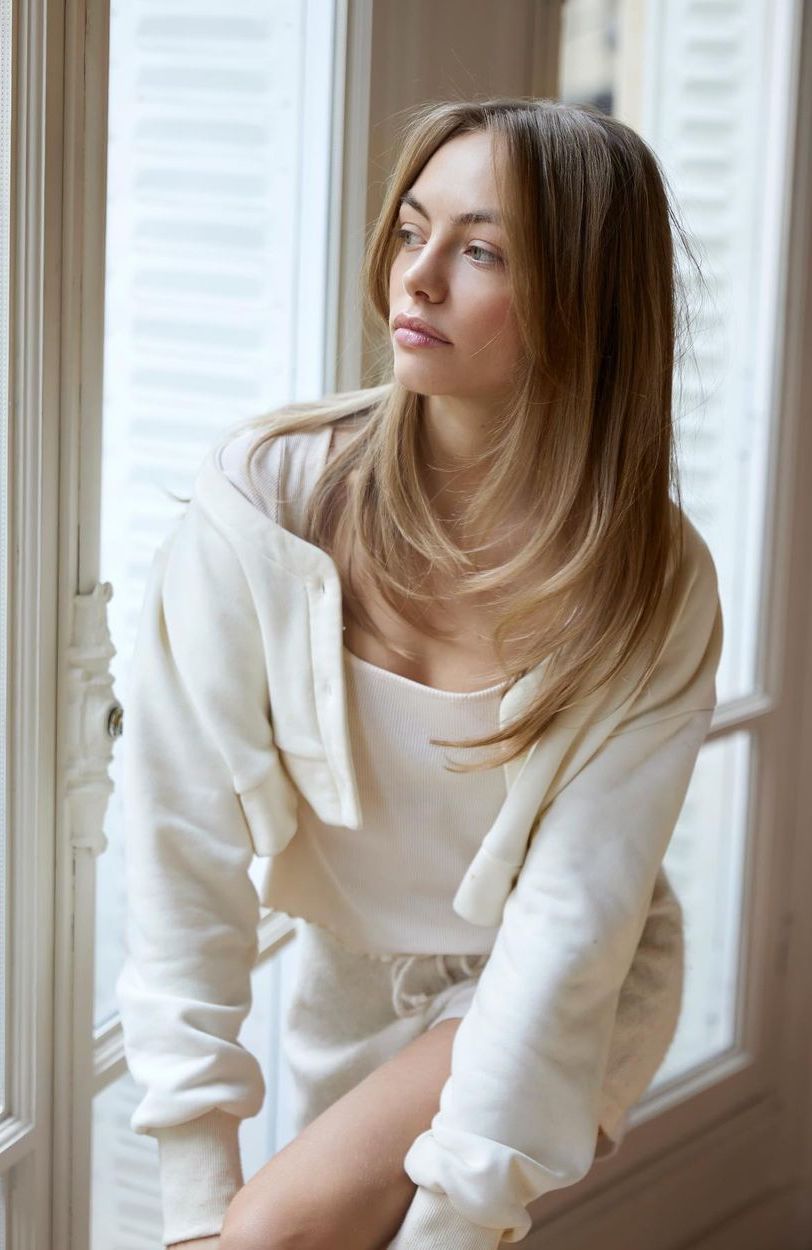 The long and angled haircut is one of the most popular French haircuts for women. Long hair can be styled in a variety of ways, from sleek and straight to tousled and textured. It can also be customized with layers or angles to create movement and volume. An angled haircut, where the hair is shorter at the front and longer at the back, can help to frame the face and draw attention to the features.
Long and One-Length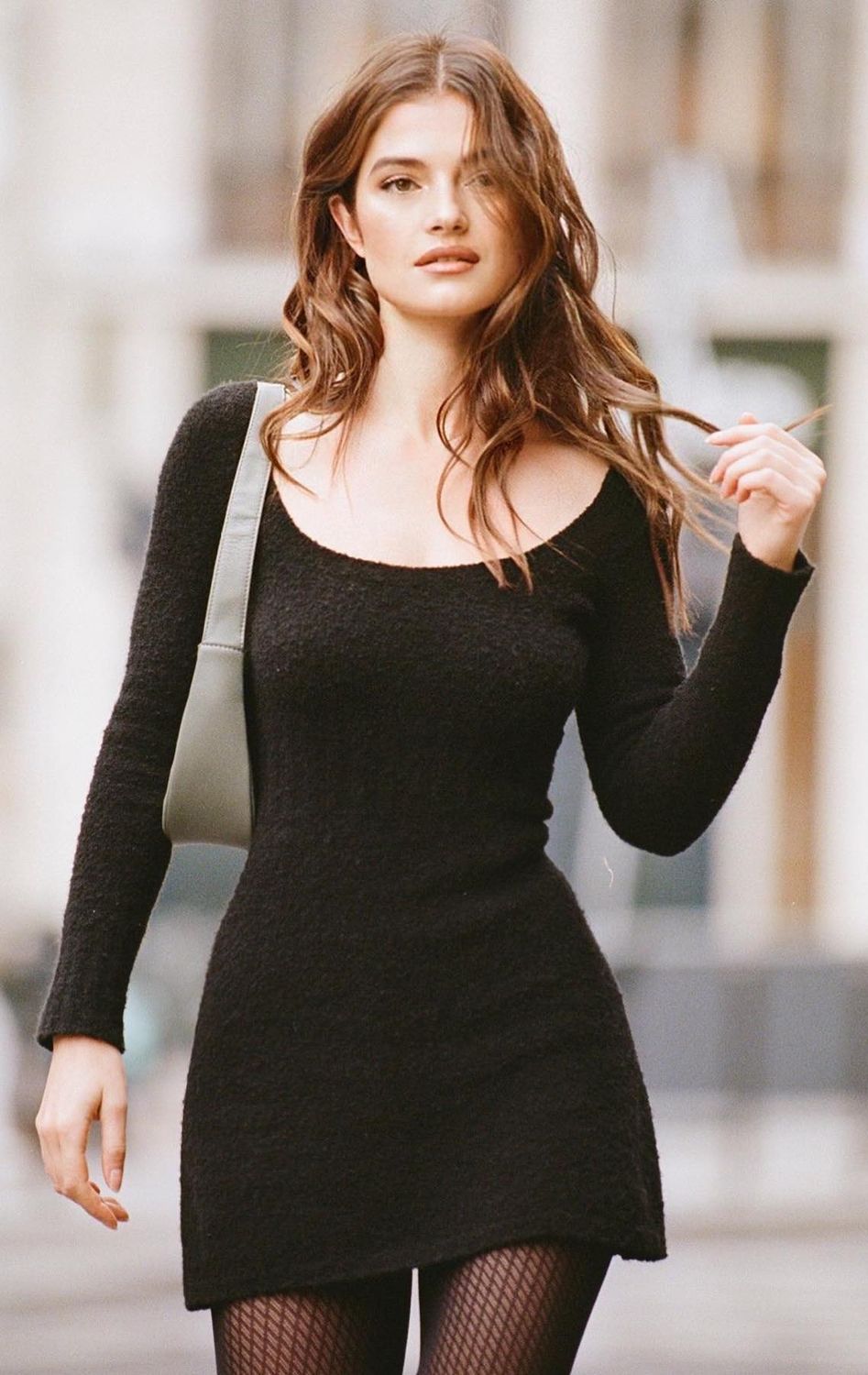 A long and one-length haircut is a super chic and popular Frech girl haircut. However, it can also be a high-maintenance option, as it requires regular trimming to maintain the length and prevent split ends. This type of haircut can easily get unruly without regular trims!
Long and Layered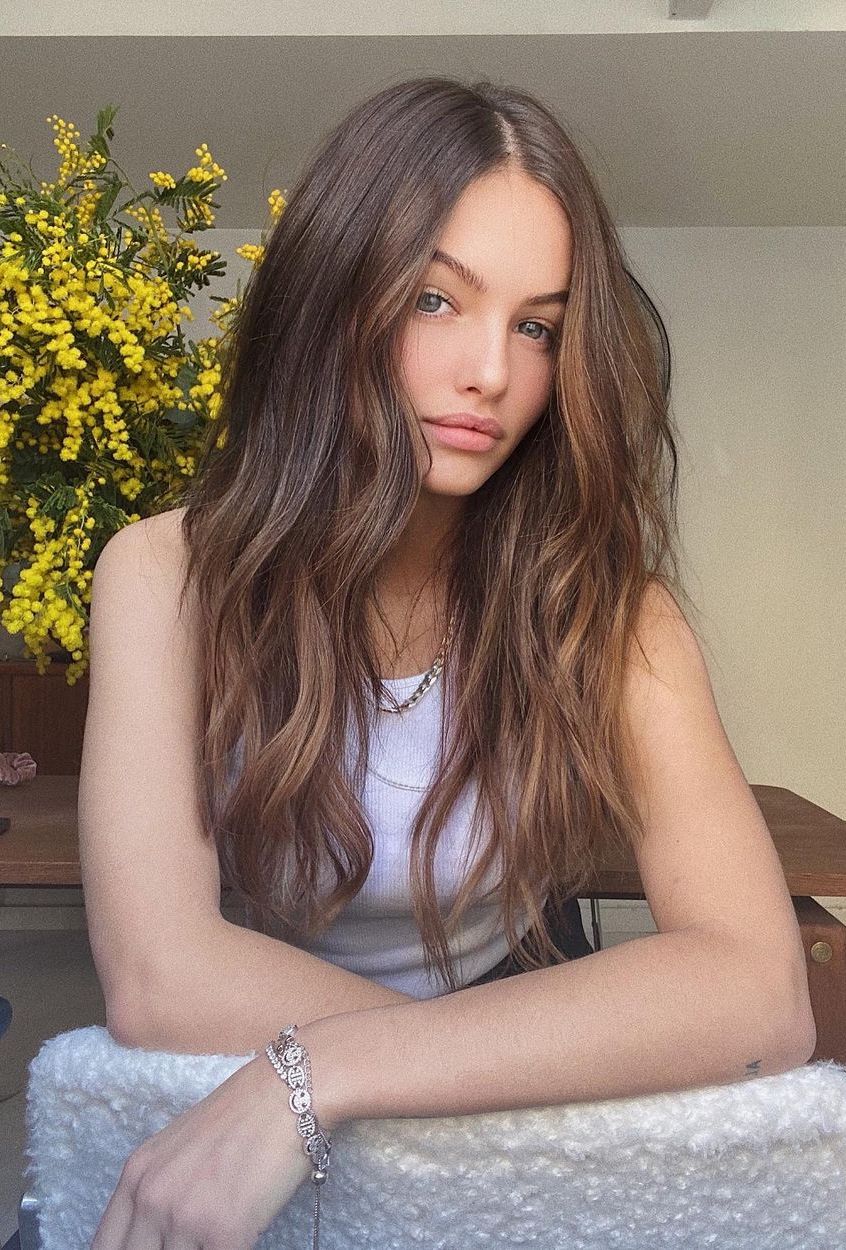 A long and layered haircut can add volume to the hair. Layers can help to create movement and texture in the hair, which can make it appear fuller and thicker. This is particularly true for women with fine or thin hair, as layers can help to create the illusion of more volume and body.
Long with Bangs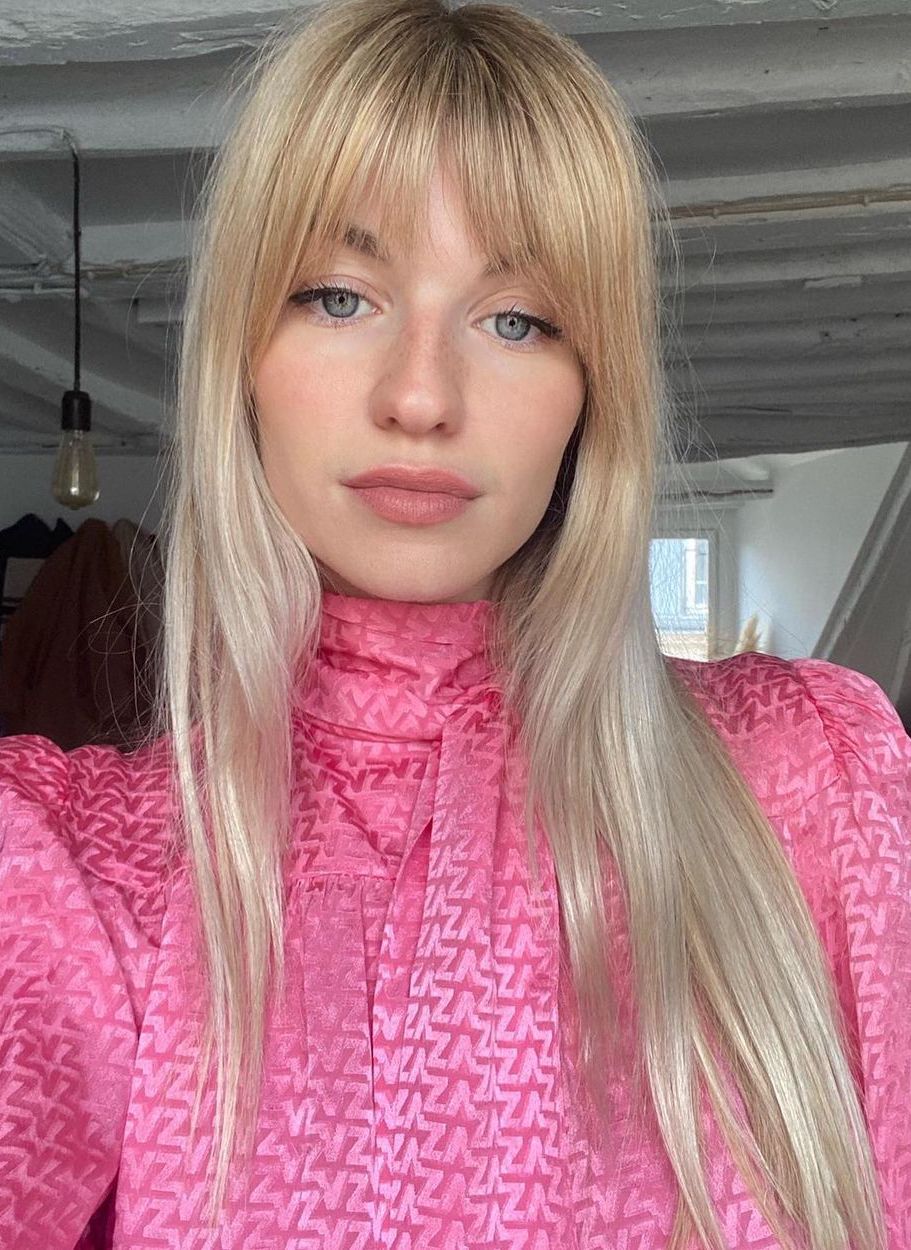 Long and straight haircuts look sleek and sophisticate which is why French women love them! Bangs can help to frame the face and add interest to a long and straight hairstyle, creating a youthful and playful look. There are several different types of bangs that can work well with long and straight hair. For example, a blunt bang that falls straight across the forehead can create a chic and polished look, while a side-swept bang that is angled to one side can add softness and movement to the hairstyle.
it's important to choose the right type of bangs for your face shape and hair type. For example, women with a square face shape may want to avoid blunt bangs, as they can accentuate the angular features of the face. Women with curly hair may also want to consider how the bangs will interact with their hair texture and whether they will require extra styling and maintenance.
I hope you enjoyed this list of the coolest French haircuts for women for an effortless, chic look!