Bonjour mes belles! Today, we're diving into a luxurious world that encapsulates the essence of European allure: French hair perfumes. Trust me, one spritz and you'll be transported to a quaint Parisian café or a lavender field in Provence.
These fragrant mists do more than just make your locks smell divine; they nourish and protect, leaving a sensual trail that captivates the senses. Perfect for moments when your hair needs a quick refresh or when you simply want to embody the effortless elegance that French women are renowned for.
So, without further ado, let's explore the most divine French hair perfumes that you absolutely must try.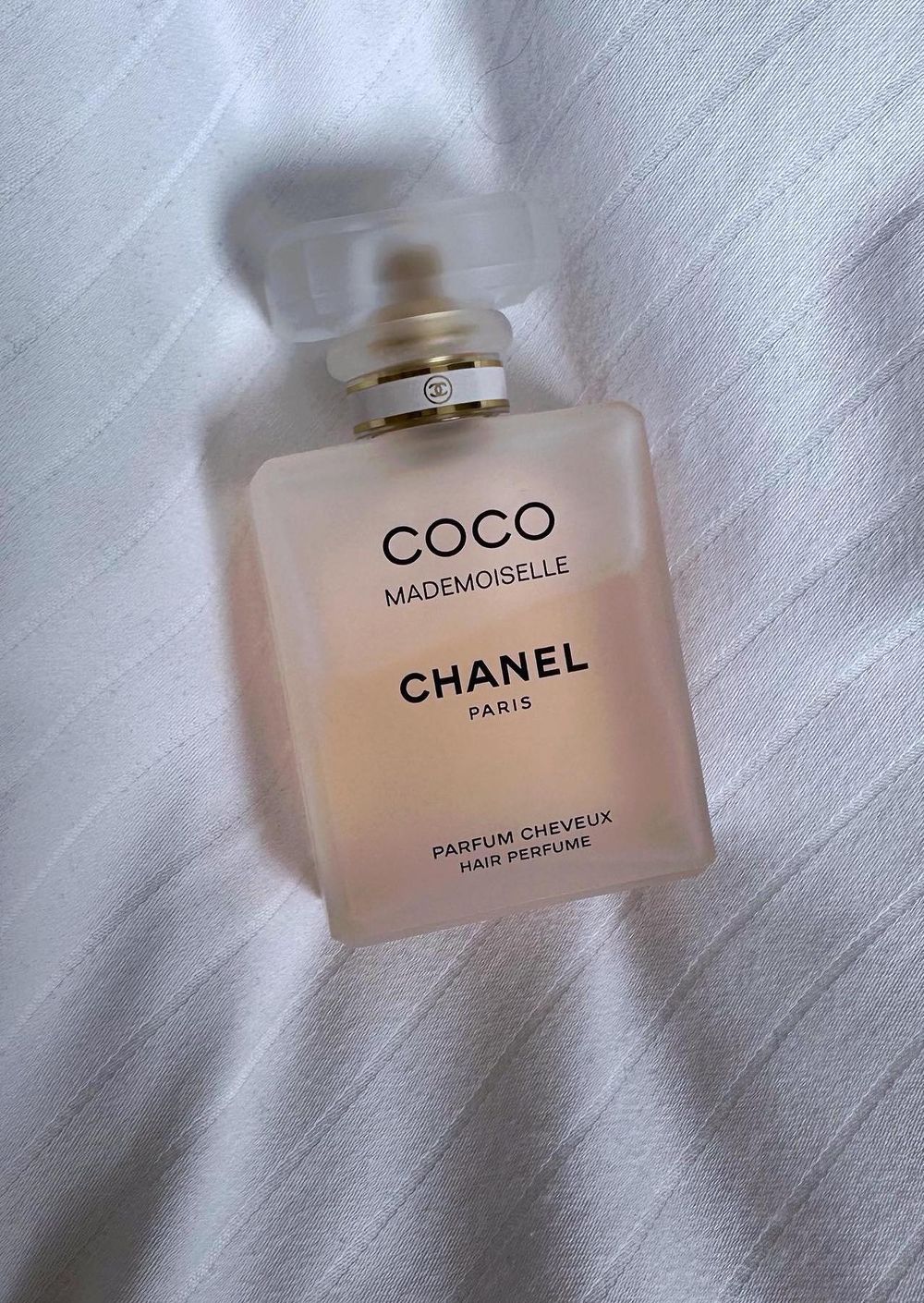 What is Hair Perfume?
Hair perfume, also known as hair mist or hair fragrance, is a lightly scented spray designed to be applied to the hair. It gives a pleasant fragrance to the hair without being overpowering.
The lightweight mist formula of French hair perfumes is easy to apply and distribute through the hair. Unlike traditional French perfumes, a little goes a long way. They contain a lower concentration of fragrance oils than traditional perfumes, so the scent is subtle rather than strong. Hair perfume often contains additional ingredients like silicones, oils, or vitamins to condition and nourish the hair.
The scent tends to last longer in the hair than on the skin. It's great for providing a lingering fragrance from morning to night! They're portable and easy to carry around with you for refreshing scent on-the-go.
Hair mists release fragrance when the hair moves, so the smell is not constant but wafts gently. Oui, oui!
Best French Hair Perfumes
The Maison Francis Kurkdjian Baccarat Rouge 540 Hair Mist is not merely a fragrance; it's an experience that envelops you in a warm blend of jasmine, saffron, and amberwood. This intoxicating mist not only leaves a beautiful scent but also provides a light, softening touch to your tresses, making it perfect for elevating both your mood and your mane.
Dior J'adore Hair Mist embraces you with its classic blend of ylang-ylang, Damascus rose, and jasmine. The mist is subtly enhancing, leaving a golden sheen on your hair while surrounding you with an enduring fragrance that epitomizes grace and femininity.
CHANEL Coco Mademoiselle Hair Perfume captures the modern spirit of a young Coco Chanel. Its subtle blend of rose and jasmine, mixed with a fresh citrus burst, transforms your hair into a fragrant work of art, while its nourishing formula ensures your locks remain lustrous and healthy.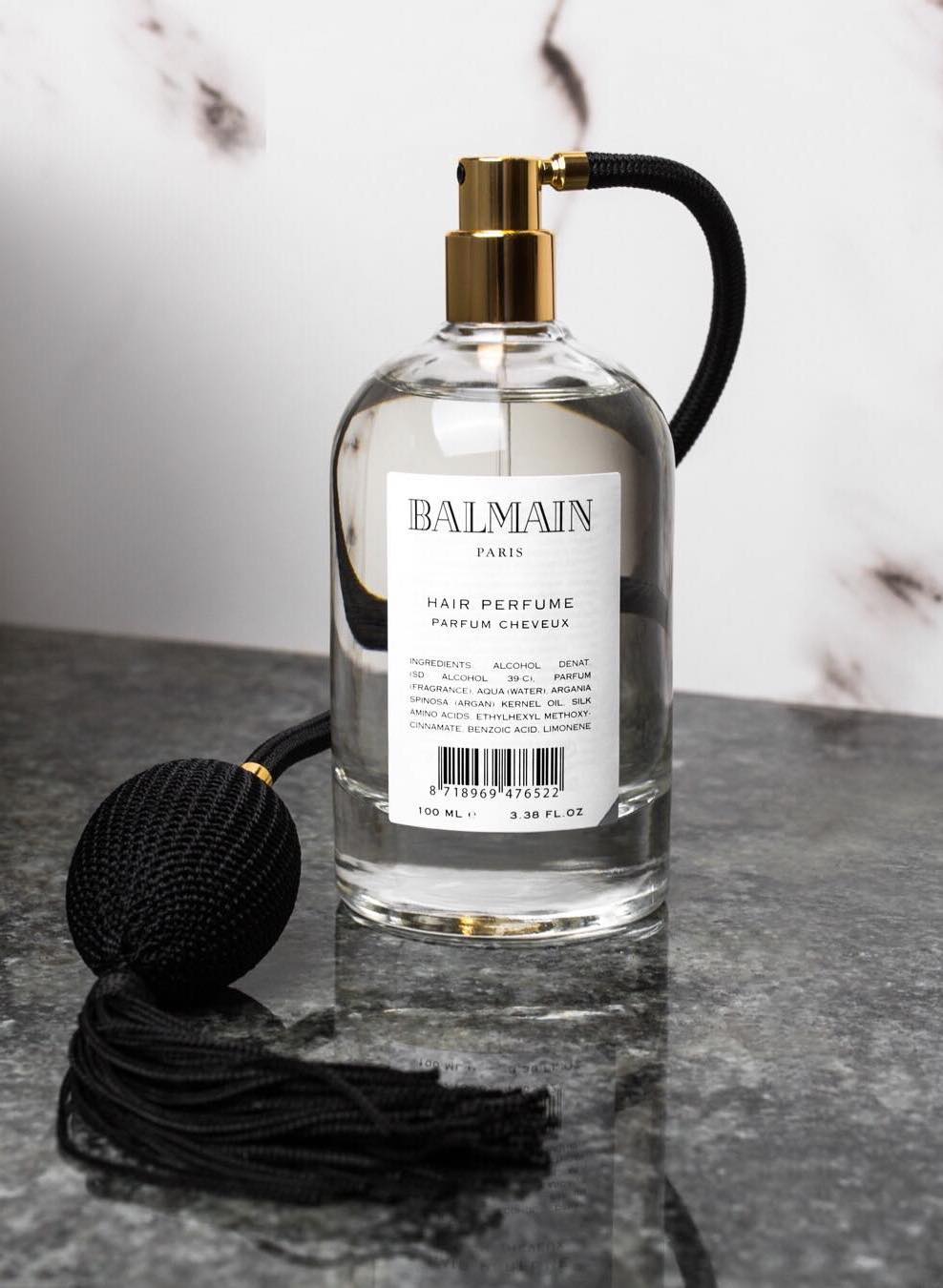 Balmain Paris Hair Couture Hair Perfume is the epitome of luxury and sophistication. Its special blend of silk protein and argan oil not only infuses your hair with a captivating scent but also rejuvenates and protects it, giving you an elegant finish that lasts all day.
Diptyque Eau Rose Hair Mist provides a refreshing scent derived from a medley of flowers, roses, spices and citrus fruits. In addition to its lovely fragrance, it comes loaded with moisturizing ingredients to leave your hair touchably soft and incredibly radiant.
Chanel No.5 The Hair Mist offers a new way to wear the iconic Chanel No.5 fragrance. This mist is less intense than the traditional perfume, making it ideal for a more subdued, yet equally sophisticated, olfactory experience. It also has the benefit of lightly moisturizing your hair, imparting a soft sheen.
La Collection Privée Christian Dior Jasmin des Anges Hair Perfume is an ode to femininity and floral decadence. Its intoxicating jasmine aroma instantly transports you to a lush garden, while its lightweight formula provides your hair with a subtle luster and softness.
Dior Miss Dior Hair Mist makes you fall in love with its romantic blend of rose, peony, and fresh bergamot notes. Besides charming your senses, this hair mist also adds a hint of shine and volume, making it a multifaceted beauty product.
Diptyque Do Son Hair Mist is an exotic journey in a bottle, characterized by the luscious scent of tuberose, orange leaves, and pink peppercorns. It brings not just a captivating fragrance but also a touch of hydration to your hair, ensuring that it looks as good as it smells.
Memo Paris French Leather Hair Perfume adds an edgy twist to your beauty regimen with its unique blend of lime, rose, and leather notes. This hair perfume is not just about scent; its nutrient-rich formula nourishes your hair, offering both style and substance in one elegant package.
Frederic Malle Carnal Flower Hair Mist is a provocative and sensual elixir featuring the rare scent of tuberose. The mist not only captures attention with its arresting aroma but also includes a light formula that won't weigh down your locks, maintaining their natural bounce and vitality.
---
Which one of these French hair perfumes are you most excited to test?