Bonjour mes amies! As a woman with long hair, I know how important it is to have chic yet functional hair accessories. French women love an elegant, pulled-together hairstyle that is both effortless and polished. Today, I'm sharing my picks for the best French hair claws to pull back your hair in a chic updo or ponytail. These are hair accessories you need at your fingertips if you have thick or long hair like me!
These claw clips and hair pins will add that je ne sais quoi to any hairstyle or hair look. From understated tortoiseshell to brightly colored resin, these French hair accessories are perfect for getting that darling Parisian flair. Iconic vintage French hair clips from the early 20th century, like carved shells and Art Deco styles, inspire contemporary French designs.
So grab your favorite hair spray and bobby pins, and get ready to pull your hair back à la française! Stay tuned for my reviews of my favorite French hair claws that you can use to create chic, elegant hairstyles for any occasion.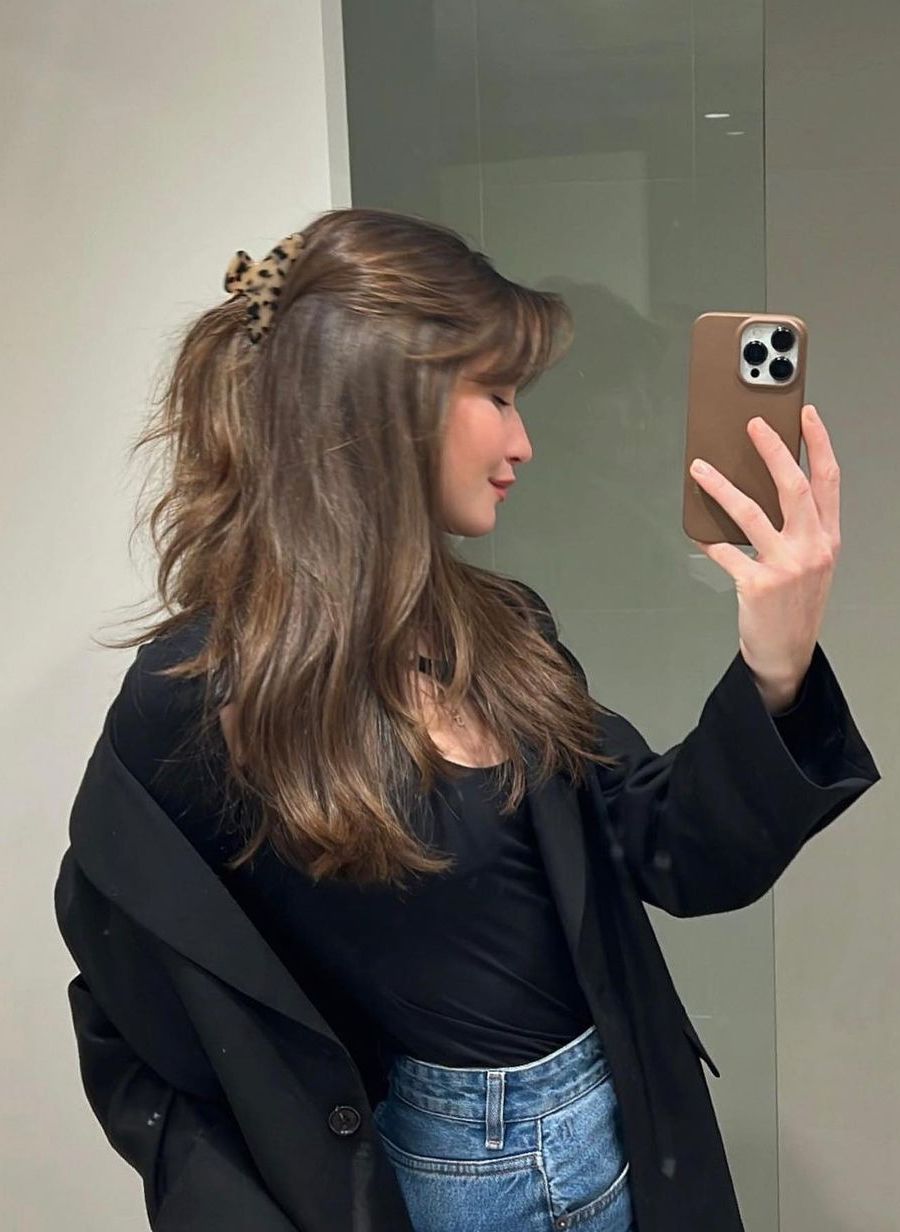 Best Hair Claws from France
Octopus Claw
The Camila Paris AD718 Octopus French Hair Clip is a chic and modern take on the classic claw clip. Made in France and crafted from resin in a sleek octopus shape, this hair accessory adds a bold yet elegant touch to any updo.
With its matte black finish and gold metal details, the octopus clip is very on-trend and pairs nicely with casual or dressed-up looks. It's no wonder this sculptural octopus claw is popular among French trendsetters. This is one of the best French hair claws that won't break the bank!
Mini Claw
For a daintier look, the France Luxe Mini Couture Jaw is a must-have. This mini claw clip has a polished acrylic finish in a curved jaw shape. At just an inch wide, it pulls back small sections of hair for a subtle yet put-together look. The shiny gold accent adds just a touch of luxe detail, making this petite and feminine clip perfect for French girls seeking effortless chic.
Pearl Claw
With its natural hue and sculptural shape, the SOPHIE BUHAI Off-White Small Fan Shell Hair Clip is ideal for a beachy yet polished look. Made from genuine mother of pearl, this fan-shaped claw has a gorgeous iridescent quality. Whether swept into an updo or pulling back effortless beach waves, this off-white clip adds organic beauty to any look. The creamy pearl finish gives it a luxury feel, too.
Tortoise Claw
For a voluminous ponytail or half-up style, the France Luxe Couture Jaw Clip is the perfect pick. At two inches wide, this acrylic clip makes a bold statement with its oversized rounded shape.
The high-gloss finish is available in classic hues like tortoiseshell and black. With its polished look and substantial size, this jaw hair clip can handle thick hair while upgrading any hairstyle with Parisian flair.
Luxury Claw
Finally, the Balmain Hair Couture Pince a Cheveux Medium Claw Clip epitomizes the sophisticated French woman. Made in a mid-size claw shape from resin, this luxury hair clip features embossed detailing inspired by fashion designer Pierre Balmain's iconic handbag clasps.
Whether worn plain or embellished with jewelry, this clip adds instant luxury. The polished chrome finish comes in muted tones like taupe, nude, and black. With its fashion-forward design, it's clear why style icons and top models love this Balmain statement clip.