Bonjour, mes beautés! Today, we're diving into a hot topic that has been on everyone's lips recently, the face-off between two powerhouse brands in the skincare universe, Clarins and Sisley.
Both of these French icons are renowned for their dedication to quality, natural ingredients, and luxurious skincare products, but how do they truly compare?
Whether you're a devoted fan of one or simply intrigued about which might be the perfect fit for your skin's unique needs, this analysis is going to be a detailed exploration.
So grab a café au lait and join me as we explore the textures, scents, and effectiveness of products from Clarins and Sisley to discover which brand might reign supreme in your beauty regimen! À bientôt!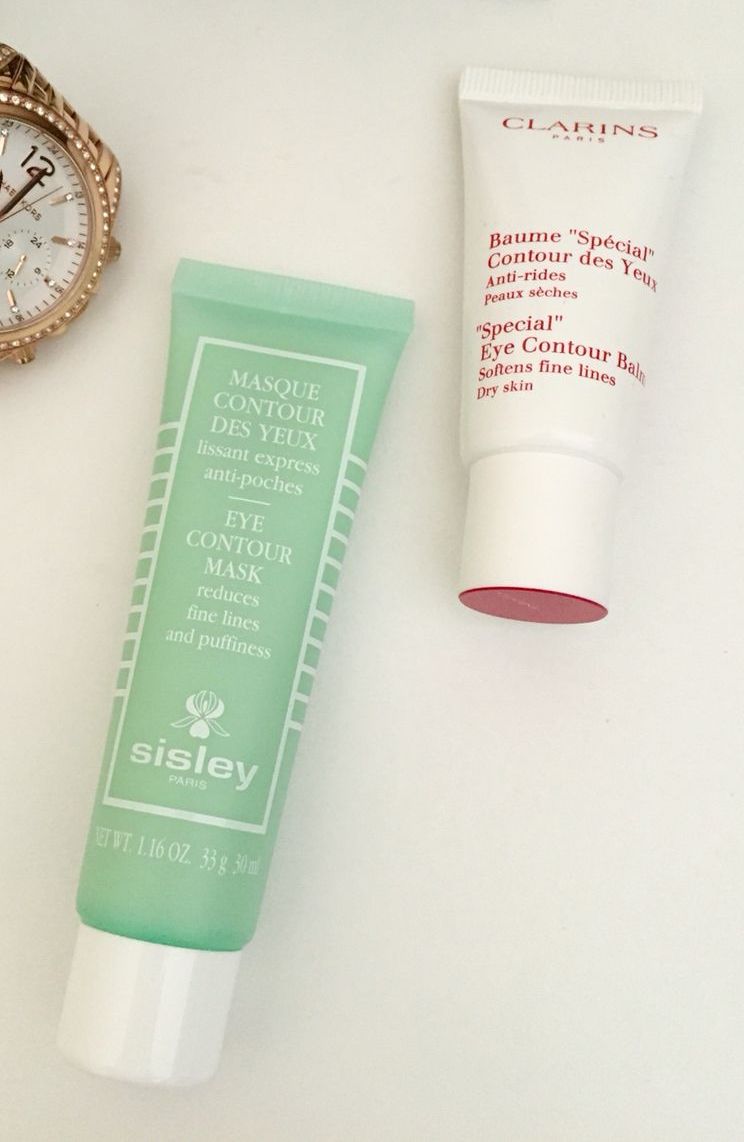 About the Sisley Brand
Sisley was founded in 1976 by Hubert d'Ornano, a visionary entrepreneur who recognized the potential of botanical ingredients in skincare. Guided by innovation and a dedication to quality, the brand swiftly became a pioneer in the field of phyto-cosmetology, using plant extracts and essential oils in its products.
Under the leadership of the d'Ornano family, Sisley's luxurious skincare line expanded into makeup and fragrances. By emphasizing research and development, the company has consistently delivered products that blend the best of science and nature.
With a presence in over 90 countries, Sisley's reputation for high-end skincare continues to resonate with consumers seeking elegance and efficacy. The commitment to natural ingredients and cutting-edge formulations defines Sisley's legacy in the beauty industry.
About the Clarins Brand
Clarins was founded in 1954 by Jacques Courtin-Clarins in Paris, France, with the launch of a small line of massage oils. Recognizing the importance of well-being and self-care, Courtin-Clarins shifted the beauty industry's focus toward a holistic approach.
The brand became known for pioneering plant-based skincare products and was among the first to use 100% pure plant extracts. Through continued research and innovation, Clarins expanded its product range to include skincare, cosmetics, and fragrances.
Committed to responsible beauty, Clarins has also made strides in sustainability and social responsibility. Today, Clarins stands as a global leader in premium skincare, celebrated for its natural formulations and luxurious products.
Is Sisley or Clarins Better?
Determining whether Sisley or Clarins is "better" is a subjective judgment that depends on each person's preferences, skin types, and specific needs. Here's an analysis that will help guide your decision:
Sisley is renowned for its high-end, luxurious products that often incorporate cutting-edge research and premium botanical ingredients. If you're looking for skincare that offers a truly indulgent experience, with products that often feel more opulent, Sisley might be the right choice for you. Sisley often positions itself in the prestige category, and its price points reflect this exclusivity.
Clarins, on the other hand, has a broader range of products catering to different skin types and concerns. While it is also considered a premium brand, Clarins tends to be more accessible price-wise. Their commitment to using natural plant extracts and a more holistic approach to beauty and wellness has won them a broad fanbase. If you're looking for quality skincare with a more extensive range of options that might suit various budgets, Clarins might be a more appealing option.
Both brands are respected and offer quality products, so the "better" choice might come down to personal preferences, such as scent, texture, specific skin concerns, or budget considerations.
Clarins vs. Sisley Skincare
Let's compare some of the most popular Sisley vs. Clarins skincare offerings.
Sisley vs. Clarins Face Serums
When comparing face serums from Sisley and Clarins, both brands bring unique offerings to the table, and the best choice will depend on your specific skin needs, preferences, and budget. Here's a detailed comparison:
Sisley Face Serums
Sisley is known for its indulgent, high-quality face serums that are formulated with a blend of botanical extracts and innovative technology. Products like Sisley's Sisleÿa L'Intégral Anti-Âge Serum provide a multi-dimensional approach to aging, addressing wrinkles, firmness, and radiance. These serums are often characterized by their rich textures and luxurious feel on the skin. Many Sisley fans appreciate the brand's commitment to premium ingredients and the efficacy of their products, although the price point can be quite high.
Clarins Face Serums
Clarins offers a more diverse range of serums catering to various skin concerns and budgets. The Double Serum, for instance, is one of Clarins' best-selling products and is praised for its anti-aging properties, hydration, and ability to enhance radiance. Clarins tends to use plant-based ingredients and focuses on environmentally friendly practices. Their serums are often considered highly effective while being more accessible price-wise compared to Sisley's.
Verdict
When selecting between Sisley and Clarins serums, consider the specific skin concern you wish to address, the ingredients that resonate with your skin, and your budget. Sisley might appeal more to those seeking a luxurious, spa-like experience and willing to invest in higher-priced products. Clarins could be a better option if you're looking for a wide range of choices with proven effectiveness at a somewhat more approachable price point.
Either way, both brands offer high-quality serums that will be beneficial for your skin.
Sisley vs. Clarins Eye Creams & Serum
When comparing eye creams and serums from Sisley and Clarins, the differentiation can be seen in the formulation, target concerns, texture, and price range. Here's a comparison that might help you choose the one that fits your needs best:
Sisley Eye Serums
Sisley's eye serums, such as the Sisleya L'Intégral Anti-Âge Eye and Lip Contour Cream, are known for their rich and luxurious formulations. Targeting concerns like puffiness, dark circles, and fine lines, Sisley's eye products often combine powerful botanical extracts with scientific innovation. The focus is on providing a comprehensive anti-aging solution that rejuvenates the delicate eye area. The experience of using Sisley's eye products tends to be indulgent, and the price point reflects this high-end positioning.
Clarins Eye Serums
Clarins' approach to eye serums is often more varied and accessible. Products like the Clarins Double Serum Eye Firming are designed to target specific concerns like firming, brightening, and hydrating the eye area. Utilizing plant-based ingredients, Clarins offers effective solutions with a more approachable price tag. The texture of Clarins' eye serums is often lighter and suitable for various skin types.
Ruling
If you're seeking an opulent experience with a focus on all-out anti-aging benefits, Sisley's eye serums might be the right choice. These products are designed to provide a luxurious feel with premium ingredients, but they come with a higher price tag.
On the other hand, if you want a more targeted solution with a variety of options catering to different concerns and budget considerations, Clarins might be a more suitable fit. The brand offers effective products with natural formulations at a more obtainable price point.
Ultimately, choosing between Sisley and Clarins for your eye serum should align with your specific concerns, preferences for texture and ingredients, and budget considerations.
Sisley vs. Clarins Moisturizer
When evaluating face moisturizers from Sisley and Clarins, it's essential to consider the different characteristics, ingredients, and price points of each brand to find the one that suits your skin's unique requirements. Here's a comparison:
Sisley Face Moisturizers
Sisley's approach to face moisturizers emphasizes luxury, indulgence, and premium botanical ingredients. A product like Sisley's Black Rose Skin Infusion Cream offers deep hydration using a blend of essential oils, black rose plant extracts, and minerals. The textures are often rich, and the experience of using these moisturizers is akin to a spa-like treatment. Sisley's products are often targeted toward addressing multiple signs of aging and revitalizing the skin. However, the price point for Sisley's moisturizers can be significantly higher, reflecting their positioning in the luxury skincare market.
Clarins Face Moisturizers
Clarins provides a broader array of face moisturizers that cater to various skin types and concerns. Whether it's their Multi-Active Day Cream for early wrinkle correction or Hydra-Essentiel Silky Cream for intense hydration, Clarins offers solutions that combine science with nature. Clarins focuses on providing effective moisturization using plant extracts, and their products are often more lightweight and versatile. While still considered a high-end brand, Clarins' face moisturizers are generally more affordably priced than Sisley's.
Verdict
Choosing between Sisley and Clarins face moisturizers comes down to personal preferences, specific skin concerns, and budget.
If you're seeking an extravagant skincare experience with premium ingredients and a focus on comprehensive anti-aging benefits, Sisley may be the best bet for you, though the higher price tag must be considered.
If you prefer a more varied selection with targeted solutions and more accessible pricing, Clarins might be a better fit, offering quality without compromising effectiveness.
Both Sisley and Clarins make phenomenal face creams in any case!
Clarins vs. Sisley Makeup
Let's compare and contrast some of the most prevalent Sisley vs. Clarins makeup offerings.
Sisley vs. Clarins Foundation
When it comes to comparing makeup foundations from Sisley and Clarins, both brands have unique attributes that cater to different needs and preferences. Here's a breakdown to help you decide which may be a better match for your skin:
Sisley Makeup Foundation
Sisley's foundations are often praised for their luxurious feel and skincare-infused benefits. Products like Sisley's Phyto-Teint Ultra Éclat offer a radiant finish with oil-free, long-wearing formulas that provide buildable coverage. Enriched with natural ingredients, Sisley's foundations aim to enhance the complexion while treating the skin with nourishing elements. The attention to both skincare and makeup in their formulations puts them in a higher price bracket, reflecting a premium positioning.
Clarins Makeup Foundation
Clarins, known for its blend of plant-based science and beauty, also offers foundations that strive to improve skin's overall appearance. Their Everlasting Foundation, for instance, is known for its comfortable wear, providing long-lasting coverage and a variety of shades to match different skin tones. Clarins focuses on accessible quality, offering products that work well for everyday use and come in at a more moderate price point compared to Sisley. They often include ingredients that hydrate and protect the skin, aligning with their skincare philosophy.
Final Verdict
When choosing between Sisley and Clarins makeup foundations, consider your priorities, budget, and desired finish.
If you're in the mood for a luxurious experience with skincare-infused benefits and don't mind investing in a premium product, Sisley's foundation range might appeal to you.
If you seek quality, comfortable wear with more approachable pricing, Clarins might be the better choice, offering solid performance and skincare benefits.
Both brands offer foundations with unique attributes, and the decision may ultimately hinge on factors like texture preference, coverage needs, skin type, and price considerations.
Sisley vs. Clarins Lipstick
Lipstick is an essential part of many makeup routines, and both Sisley and Clarins offer impressive options in this category. Here's a comparison to help you understand the differences between their lipstick ranges:
Sisley Lipsticks
Sisley's lipsticks, like the Le Phyto Rouge collection, tend to exude luxury and sophistication. Formulated with high-quality ingredients, including hyaluronic acid and konjac microspheres, Sisley's lipsticks often focus on providing hydration and comfort alongside rich, long-lasting color. The textures are typically creamy, and the finish can vary from satin to semi-matte. Sisley's packaging is also known for its elegant design, reflecting the brand's premium positioning. However, this luxurious experience comes at a higher price point.
Clarins Lipsticks
Clarins offers a diverse range of lipsticks catering to different preferences and budgets. Their Joli Rouge collection, for example, provides various finishes such as satin, velvet, and shiny. Clarins' lipsticks are formulated with ingredients like organic salicornia extract and mango oil to nourish the lips. The brand is often appreciated for its accessibility, providing quality lipsticks that are more moderately priced. Clarins aims to combine color payoff with comfort and often offers a broader shade range.
The Bottom Line
Choosing between Sisley and Clarins lipsticks may come down to personal preferences, desired finish, and budget considerations.
If you're seeking a luxurious lipstick that combines intense color with hydrating benefits and don't mind a higher investment, Sisley's lipsticks may be an appealing choice.
If you favor a more extensive selection with different finishes and a more approachable price point, Clarins' lipsticks might be the better option.
Both brands offer quality products that can enhance your beauty routine, and the decision might best be made by trying out both to see which texture, color, and finish resonate with your style and needs. Whether you prefer the indulgence of Sisley or the accessible variety of Clarins, both brands provide excellent options for adding a touch of color to your lips.
Sisley vs. Clarins Eye Makeup
When it comes to eye makeup, both Sisley and Clarins offer a variety of products that cater to different preferences and needs. From eyeshadows to mascaras, the choices are wide-ranging, and the best fit for you will depend on your specific requirements and budget. Here's a comparison of the two brands in the context of eye makeup:
Sisley Eye Makeup
Sisley's eye makeup products are known for their luxurious quality and innovative formulations. Products like the Phyto-Eye Twist offer a combination of eyeshadow, pencil, and liner in one, with a waterproof formula that glides on smoothly.
Sisley's mascaras, such as So Intense Mascara, are often formulated to both enhance lashes and promote growth and strengthening.
The brand's commitment to incorporating skincare benefits into makeup is a defining feature. Packaging, texture, and the overall experience of using Sisley's eye makeup products reflect their high-end positioning and corresponding price point.
Clarins Eye Makeup
Clarins brings a more accessible approach to eye makeup without sacrificing quality. Their eyeshadows, like the Ombré 4-Colour Eyeshadow Quad, come in various shades and finishes suitable for everyday wear or more glamorous looks.
Clarins' mascaras, such as the Supra Volume Mascara, are praised for their ability to add volume and definition.
The brand often focuses on offering functional and versatile products with plant-based ingredients. The price range for Clarins' eye makeup is typically more moderate compared to Sisley, making it a more accessible option.
Conclusion
When deciding between Sisley and Clarins for eye makeup:
If you desire a luxurious experience with eye makeup products that often include additional skincare benefits and are willing to invest in premium quality, Sisley may be the choice for you.
If you're more into a diverse range of eye makeup that offers quality and functionality at a more palatable price point, Clarins might be more suitable.
Both brands excel in their offerings, and the decision may boil down to personal preferences in texture, functionality, specific needs, and budget considerations.
Clarins vs. Sisley Perfume
The world of perfumes is intensely personal and varied, and both Clarins and Sisley have unique offerings that reflect their brand philosophies. Here's a comparison between the two, focusing on their perfumes:
Sisley Perfumes
Sisley's perfumes are often characterized by their elegance, complexity, and richness. Their fragrances, such as Eau du Soir and Soir de Lune, offer a luxurious sensory experience and are often crafted with high-quality ingredients. Sisley's approach to perfume reflects their general brand aesthetic, focusing on the sophisticated blend of botanical notes and unique scents. The packaging and presentation are also top-notch, aligning with the brand's luxury positioning. Sisley perfumes are typically found at a higher price point.
Clarins Perfumes
Clarins, while primarily known for skincare, offers fragrances that are often fresh, vibrant, and more accessibly priced. Their perfumes, like Eau Dynamisante, are known for their invigorating and uplifting qualities. Clarins tends to focus on simpler, more natural scent profiles, utilizing their expertise in plant-based ingredients. The result is perfumes that are more like skincare treatments, but still approachable and suitable for everyday wear. Clarins' pricing in the fragrance department is generally more moderate, reflecting their broader customer base.
In Closing
Choosing between Clarins and Sisley for perfume depends on your preferences in fragrance, aesthetics, and budget.
If you are seeking an upscale, sophisticated fragrance experience and are ok to invest in a higher-end product, Sisley's perfumes may resonate with you.
If you prefer fresher, more straightforward scents with an emphasis on natural ingredients, and at a more accessible price, Clarins might be the more suitable option.
Perfumes are highly personal, and what appeals to one person might not appeal to another. You need to smell them in-person to discover which is best for you!
---
Testing both brands' products in-store, if possible, would provide a tangible experience to understand the unique characteristics of each and help you find the one that speaks to your personal taste and style. Whether you lean towards the luxurious allure of Sisley or the fresh vibrancy of Clarins, both brands offer distinct beauty experiences worthy of exploration.