Chanel, being a classic French brand, offers many options for elegant French girl nails. Below are some suggestions for the best Chanel nail polish colors to achieve that classic French chic look on your nails.
Chanel is a renowned brand known for its elegance and class, and it has a global consumer base. Many women associate Chanel nail polish with a certain level of sophistication, attention to detail, or appreciation for luxury.
Here are some Chanel nail polish colors that can help you achieve the "French girl" look.
Chanel Le Vernis Longwear Nail Polish Colors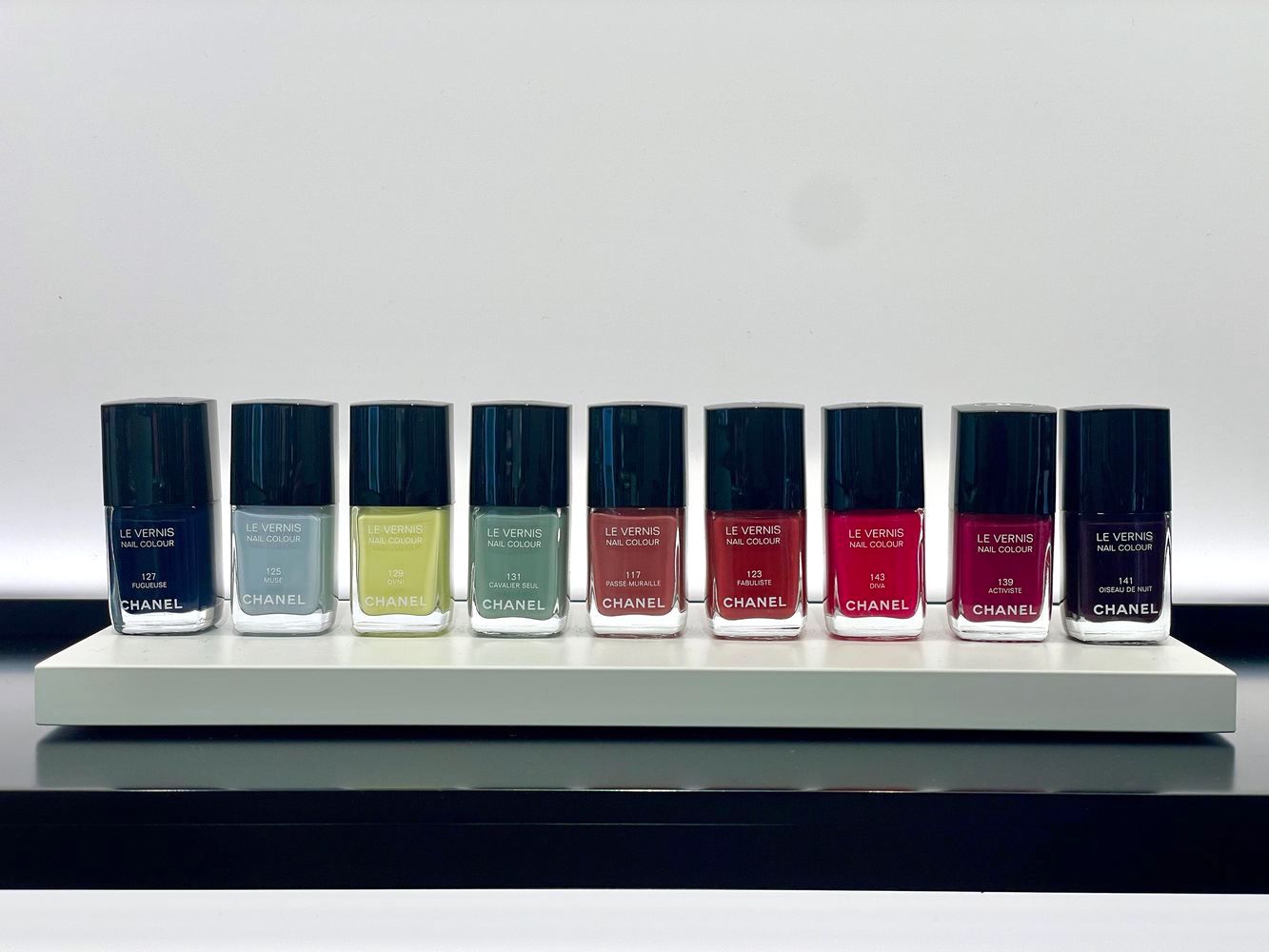 Ballerina (No. 111)
This soft, sheer pink color is subtle and feminine, suitable for a casual day look or a classy night out. It's one of the best-selling Chanel nail polishes of all time.
Rouge Noir (No. 155)
On the other side of the color spectrum is a bold "red black" shade called Rouge Noir. This deep wine-red shade is classic and chic. It's the perfect choice for an understated yet sophisticated look. It gives very Dark Academia vibes.
Pirate (No. 151)
This vibrant, true red color epitomizes the bold and confident style often associated with French women.
Particulière (No. 105)
Particulière is ideal for the first weeks of fall when the autumn leaves start to fall. This cool brown tone will work well with your fall wardrobe and keep your nails happy. This taupe shade is a great choice for a unique yet still classic and versatile manicure.
Légende (No. 103)
This warm beige tone is perfect for a clean, understated, and elegant look. It will take you from fall to winter effortlessly.
Diva (No. 143)
Perfect for summer in the south of France, Diva is a bright and vibrant Fuschia and raspberry pink color. With gently cool undertones, it works with just about any summer outfit you have.
Duelliste (No. 133)
This muted gray nail polish color is ideal for people who want a color that goes with everything. Powerhouse lawyers and corporate ladies will love this shade of nail polish for their everyday affairs.
Remember, the "French girl" style is all about looking effortlessly chic. So, don't stress too much about having the "perfect" nails. A little bit of chip here and there adds character and shows that you're not trying too hard.