When it comes to cleansing and moisturizing your body, there are few things more luxurious than French bath and body products. From traditional French soaps to sumptuous body creams, these brands offer the ultimate in self-pampering.
No one does self-care like the French! From leisurely lunches to month-long vacations, the country's people love spending time taking care of themselves. it makes sense therefore that there are a number of brands dedicated to self-care at home in the bathroom.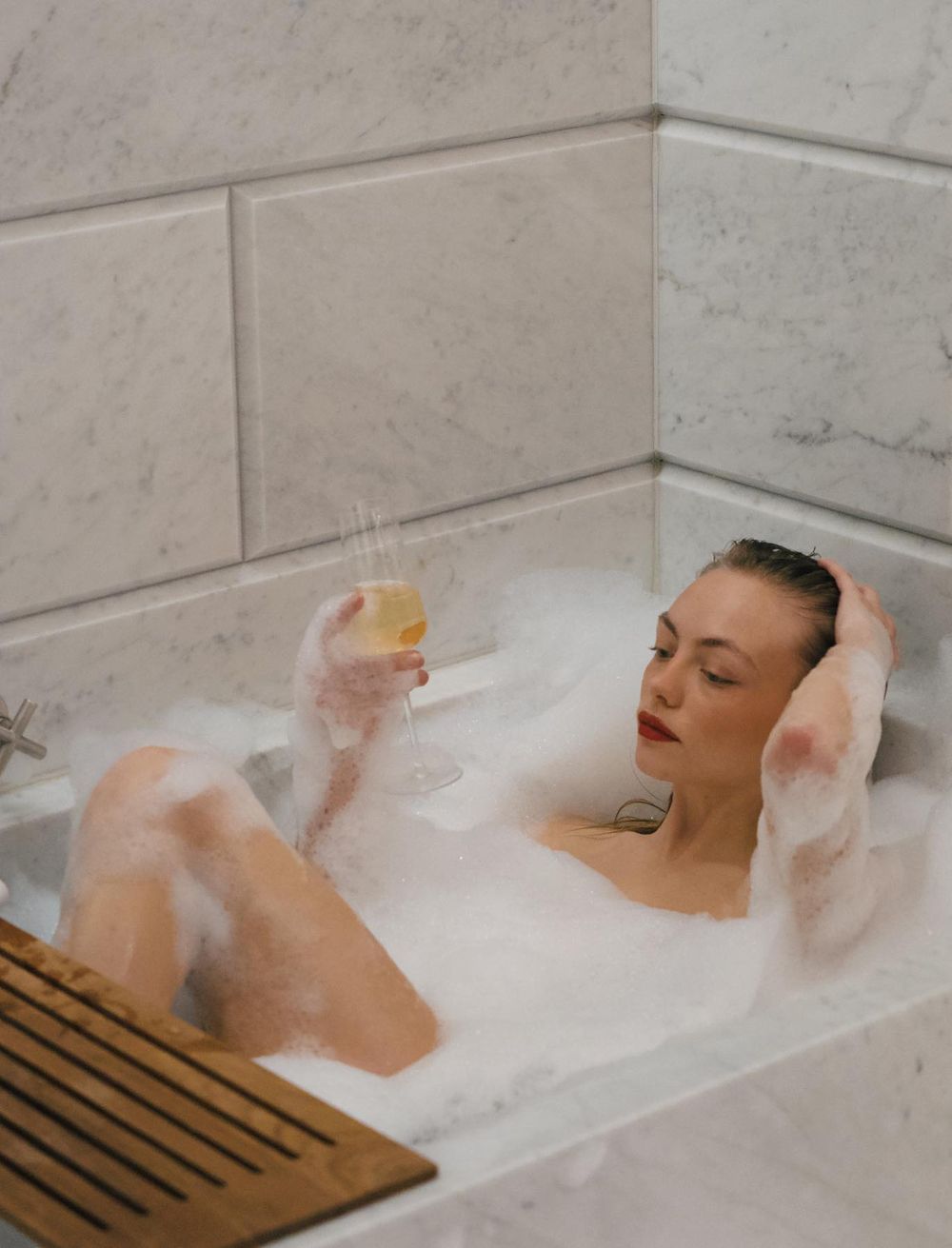 Bath and Body Brands from France
Here is a list of the best bath and body brands from France.
Buly 1803
Buly 1803 is a luxury beauty brand that offers a range of traditional soaps, body creams, and perfume oils. There's only one way to feel indulgent – indulge yourself with luxury items from Officine Universelle Buly 1803. The brand has been around since 1803, first established as a Parisian apothecary, and now creates handcrafted creams and perfumes so you can pamper your senses in style!
Buly 1803 harnesses nature's healing properties and organic ingredients to bring you gentle dental floss, toothpaste that smells deliciously sweet, and candles made with natural spices like beeswax or wintergreen tea. The brand marries its love for all things green with advanced scientific knowledge in order to create innovations perfect enough to nourish every inch of skin on your body without leaving it dry out-just try one today!
L'Occitane
L'Occitane en Provence is one of the most popular French bath and body brands that is well-known in the USA. L'Occitane, which loosely means 'the forestman' in Italian was born in the heart of Provence, a French region famous for its lavender fields and abundant nature, in 1976. This story is told behind each ingredient you find inside L'occitane products; whether it's the sumptuous fragrance oils or body butters handcrafted by local artisans who have been working together since the 12th-century near Avignon. L'Occitane products are made from natural ingredients and essential oils, and their hand creams are particularly famous. Try the bestselling L'Occitane Shea Butter Hand Cream for silky hands.
Nuxe
Nuxe is a French beauty brand that offers a range of bestselling pharmacy products for the face, body, and hair. Nuxe is a revolutionary skincare line founded by Frenchwomen Aliza Jabès, who sought to combine the wonders of nature with science.
Made in France and carefully formulated for pharmaceutical quality requirements, their products are not only safe but also luxurious experiences that awake your senses! Nuxe body products are particularly loved for their luxurious textures and beautiful packaging.
You must try the NUXE Huile Prodigieuse Multi-Purpose Dry Oil, a cult favorite in Paris, France.
Panier des Sens
They say that natural is the new black and this company agrees with them. Panier des Sens is a natural beauty brand that offers a range of products for the face, body, and home. Panier des Sens offers organic products made from 100% pure ingredients for your skin and haircare needs as well as home fragrances in various scents including lavender oil or orange flower water! Their products are all made in Provence, and their packaging features beautiful illustrations of the region. Add the Lavender Liquid Marseille soap to your bathroom sink today.
Roger & Gallet
Roger & Gallet is a French brand that specializes in French soaps and fragrances. The combination of soap and perfume is a French tradition that dates back centuries.
The most famous brand in this industry, Roger & Gallet's Milled Soap begins with the invention by Jean Marie Farina who began marketing his "Eau de Cologne" under Napoleon Bonaparte's reign for royalty across Europe before it became popularized during Victorian times due to its long-lasting effects on skin health.
The rich history behind these goods comes together when you use them as part of your routine hygiene process; they'll make sure all those sweat toxins are removed while moisturizing at a deep level.
Today, Roger & Gallet products are formulated with natural ingredients, and they continue to offer a wide range of scents to choose from. Go for the Roger Gallet Jean Marie Farina Perfumed Soap collection to start.
Le Petit Marseillais
Le Petit Marseillais is a popular French brand that offers a range of body care products since 1984. The Le Petit Marseillais brand embodies the south of France Mediterranean lifestyle. They offer body hygiene and body care products for enjoying sun-drenched days, taking in life's little pleasures, and feeling right at home when it comes time for your daily hygiene routine in the shower! Their soaps are particularly loved for their gentle formulas and pleasant scents inspired by the Marseille region of France. Try the Le Petit Marseillais Extra Gentle Shower Creme in Orange Blossom during your next wash!
Bioderma
Bioderma is a well-known French pharmaceutical company that offers a range of French skincare products. Their products are all designed to be gentle and effective, and they are a popular choice for those with sensitive skin. Bioderma offers complete, well-formulated ranges for all different skin types including sensitive and dry.
The brand is one of the most famous names in France with products like Bioderma Sensibio H2O micellar water, a best-seller across France, beloved by many French people because it works on any skin type or condition!
Diptyque
Diptyque is a luxury brand that offers a range of scented candles, perfumes, and skincare products. Every day, the artisans at Diptyque create something beautiful and inspiring using natural ingredients. They never use synthetic fragrances in their products so you can enjoy a purely sensory experience every time!
Diptyque has been making luxury candles for decades – the years' worth of experience adds up to the brand creating top-quality scents for your home or office space. With many scents available including classic favorites like Baies, Roses and Figuier alongside seasonal collections such as a Christmas holiday collection and spring floral offerings each year, there will always be a unique Diptyque product perfect for you. Diptyque bodycare products are all made to evoke a sense of luxury and refinement. Shop the international favorite Diptyque Baies/Berries Candle to start.
Yves Rocher
Yves Rocher is a French brand that offers a range of natural beauty products. It is a French skincare company that started in 1965 and has been making natural products ever since with compassion for women's needs as their top priority. Yves Rocher beauty products are all made from plant-based ingredients and are free from synthetic fragrances and colorants. Try the Intense Regenerating Care day cream to nourish your skin daily.
Pré de Provence
Pré de Provence is a French brand that offers a range of scrubbing soaps and body care products. The Pré de Provence team set out to create a line of skin-nourishing products made with the finest natural ingredients from France. First came the classic bath and body items that had been developed in France by artisans following generations old traditions – then came fragrances infused into different bodycare goods which improve your experience as you enjoy them. Indulge yourself against dry skin with bodycare products made with rich shea butter, organic argan oil or even sun cured sea salt! Over 10,000 people love the brand's Artisanal French Lavendar Soap Bar.
These are just some of the best French bath and body brands. So next time you're looking for a little luxury from France, be sure to give them a try!